Guaranteed Reliable Appliance Repair in Hamden, CT
We provide the most dependable and cost-efficient appliance repair in Hamden, CT. In all the years that we have been in business, we have dealt with all the major brands of refrigerators, HVACs, washing machines, microwave ovens, and so on. Engage our services and watch as your machines literally spring back to life. We have well-trained technicians in our team whom you can depend on to lengthen the life of the machines you use to help manage your home. We conduct thorough diagnosis of our clients' broken appliances to make the necessary restoration for minimal costs.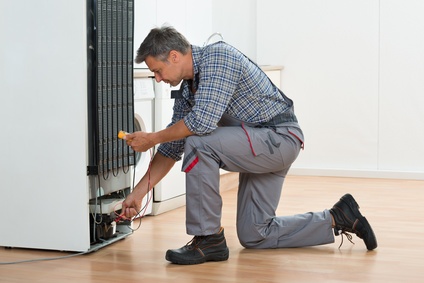 We Are Your Trusted GE Appliance Repair Technicians in Hamden, CT
Onsite Appliance ensures safety and product efficiency by following standard procedures and guidelines when repairing damaged items in Hamden, CT. You can trust us to work our magic on your beloved appliances, while ensuring your safety at all times. We ensure that all restored items are functioning as expected and without any risks when used. Repairing electrical appliances such as stoves, refrigerators, dryers, microwave ovens, air conditioning systems, just to name a few, needs technical expertise that you can only get from a duly registered and licensed company in Hamden, Connecticut. Do not attempt to fix your home appliance by simply following DIY methods that may lead to accidents. Entrusting your damaged electrical home appliances to the pros is a smart move.
We Deal with LG Appliance Repair in Hamden, CT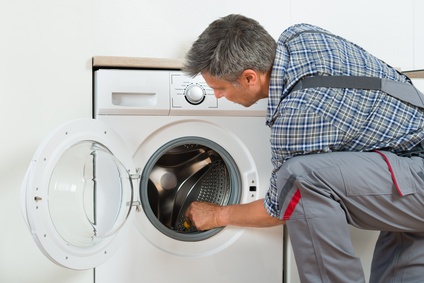 More and more people in Hamden, CT are coming to Onsite Appliance to have their home appliances restored. Suffer no more because with us, it will be easier to look for an appliance repair near you. Save yourself from the frustration of dealing with items that repeatedly break down, costing you time and money. Our workmanship is always to the highest level of excellence.
Stove Repairs Made Safe and Convenient in Hamden, CT
If there are gas leaks, your damaged stove can burst into flames if not properly attended to. Our professionals are experienced in inspecting and fixing virtually any brand or model of electrical stoves. Electrical stoves are not the kind of home appliances you would attempt to fix on your own without technical experience in dealing with complex electrical circuits. If your stove is not working, it is always safe to call a professional to do the much needed appliance repair in Hamden, CT. We strictly follow safety guidelines so that gas leaks and faulty electrical wirings are avoided.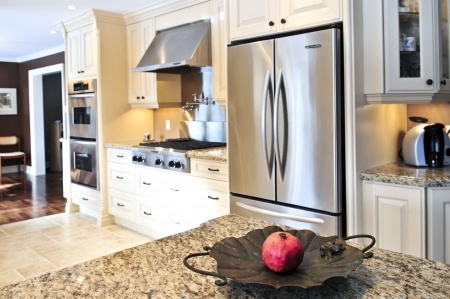 Microwave Repairs You Can Afford in Hamden, CT
Our repairmen at Onsite Appliance know the nitty-gritty world of microwave ovens and they will do whatever it takes to have your oven running again at the least affordable cost. We will determine if replacements are required and how much it would cost to restore your microwave into a normal working condition. When you notice that your microwave is not functioning normally as you would expect, it's always advisable to have a technician qualified in fixing electrical home devices to inspect it. For many Hamden repair companies, microwave ovens are quite a challenge to repair. Check out what others in Hamden are saying about our low-cost microwave repairs through our repair clinic reviews.
Refrigerator repairs Hamden, CT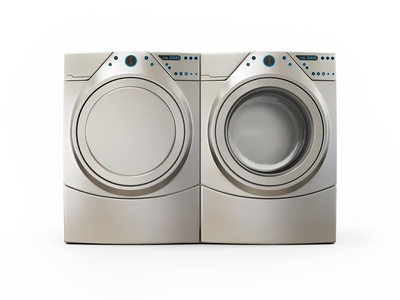 Onsite Appliance provides honest recommendations whether an item can still be salvaged or you are better off buying a new one. Refrigerators do not come cheap but that does not mean Onsite Appliance cannot provide you with a budget-friendly service fee. You will need our honest opinion as to whether you should fix your current problematic refrigerator or you should buy a new one. Our parts warehouse in Hamden, CT allows us to continue working with no delays in case a part is needed on the spot. That is why when your refrigerator is in trouble, you just have to get it fixed right away.
We Wash Away Problems from Your Dishwasher in Hamden, Connecticut
We offer superior services that do not burn a hole in your pocket. Our professional experts have fixed all types of dishwasher brands and models so you can expect nothing but polished workmanship from Onsite Appliance. Our technicians provide the fastest and most efficient dishwasher repairs in Hamden, Connecticut. When your dishwasher is in trouble, call us. Do not just throw away your washer at the slightest hint of malfunction.
We are knowledgeable and certified professionals when it comes to handling the following brands:
• Jenn-Air
• KitchenAid
• Samsung
• Panasonic
• ASKO
• Miele
• Wolf
• LG
• Roper
• Estate
• Maytag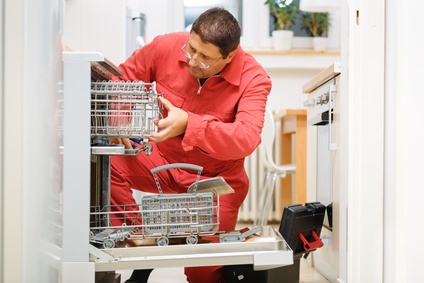 • General Electric
• Thermador
• Kenmore
• Dacor
• Amana
• Whirlpool
• Electrolux
• Sears
• Sharp
• GE
• Hotpoint
• Frigidaire
• Subzero
• Bosch
• Speed Queen
• Haier
• Admiral
• Westinghouse
Call Onsite Appliance for Premium and Low-Cost Servicing in Hamden, Connecticut
Allow Onsite Appliance to make a significant change in your life. Know that when you entrust your broken appliance with Onsite Appliance, you are bound to be amazed at how we can make it work as good as new again. Dial our hotline today for a risk-free consultation. Our accommodating service team will be glad to answer all your questions.Call us now at (203) 889-9825 and let us work our magic on your damaged home appliances. We are not magicians, but we always make an effort to enhance our knowledge and master our craft.
New Haven County Service Area
Prospect, Middlebury, Hamden, Wallingford, Meriden, Woodbridge, Ansonia, Orange, Seymour, Bethany, East Haven, Waterbury, Naugatuck, Wolcott, Branford, Woodmont, North Branford, Milford Lawns, Derby, Madison, Cheshire, West Haven, Guilford, Beacon Falls, North Haven, New Haven, Milford, Oxford, Southbury
06514, 06517, 06518