Onsite Appliance- We Offer the Most Effective and Affordable Appliance Repair in Richmond, VA
Those with broken appliances at home must immediately consult Onsite Appliance and have them undergo an appliance repair in Richmond, VA. We canfix even badly-damaged refrigerators, heating and air conditioning systems, washing machines, dishwashers, ovens, freezers and many others. When facing issues with any of your appliances at home, it is highly recommended that you consider seeking help from a professional company. We accommodate all types of part replacement, overhaul or reconstruction of dilapidated machines. Instead of bringing your broken machine to various remote service centers, it is best to consult with experts from us here at Onsite Appliance.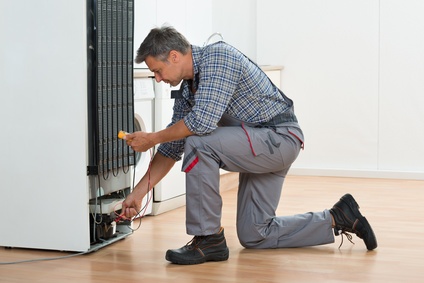 Trust Only Onsite Appliance for your GE Appliance Repair in Richmond, VA
It is still best to let professionals in Richmond, VA do their job and handle the appliance repair service for you. We conduct regular trainings to ensure that our knowledge is up-to-date. Fixing your own appliances is not as easy as they make it look in appliance repair videos. While DIY kits may cost a lot cheaper, they are not worth the frustration and the time you will be spending doing the entire process yourself. Being duly registered to operate our business in Richmond, we can assure you that protocols, standards and safety procedures are strictly implemented. Many people have made the grave mistake of trying to repair broken appliances by watching appliance repair videos in order to take a DIY approach.
Trust Our LG Appliance Repair in Richmond, VA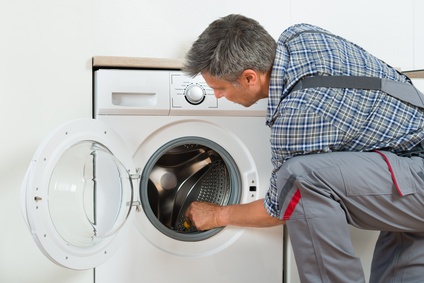 We have experienced and licensed technicians who are extremely skilled at conducting any type of repair. Regardless of the make and model of your broken machine, Onsite Appliance can fix it immediately. We are always updated on the latest appliances available in the market so that we can continue to serve our clients in their emergencies on appliance troubleshooting and repair in Richmond, VA.
The Best Stove Repair Service in Richmond, VA
Electric or gas stoves must not be messed with by non-professionals when they show signs of malfunctioning. Nowhere in Richmond, can you find a more reliable appliance repair technician than at Onsite Appliance. Leave stove rehabilitation to the experts here at Onsite Appliance. The technicians we have at Onsite Appliance have been trained well to diagnose all types of appliances, and then whatever the problem is, they get right down to fixing it, making sure to take the necessary safety precautions. Our technicians have knowledge on the possible risks involved, such as gas leaks and electrical faulty wirings, and you can rely on them to ensure your safety as well as the safety of your appliance. We strictly follow safety guidelines so that gas leaks and faulty electrical wirings are avoided.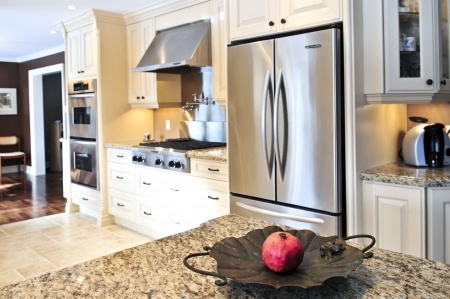 Budget-Friendly Microwave Repairs Richmond, VA
For many Richmond repair companies, microwave ovens are quite a challenge to repair. In case of a broken down stove, be sure to unplug it from the electrical outlet or turn off the supply valve on your gas line. We will determine if replacements are required and how much it would cost to restore your microwave into a normal working condition. Our technicians are updated on the troubleshooting of the essential mechanisms and components of the leading microwave ovens in the market. There is no need to buy a new oven until our skilled technicians in Richmond, VAhave taken a look at it.
Fully Functioning Refrigerators in Richmond, VA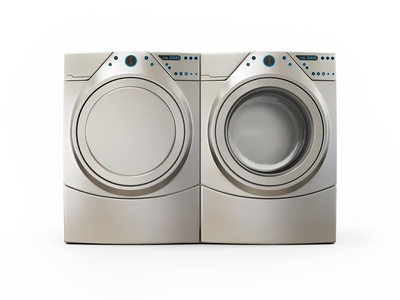 Rather than giving it up for a new fridge, let our skilled technicians perform their magic. Some jobs may require us to replace some faulty parts but rest assured that your refrigerator will be up and running again. We are a team of professionals and we will charge you only for the parts that need necessary replacements. Our licensed technicians know all types of refrigerators inside and out. You will need our honest opinion as to whether you should fix your current problematic refrigerator or you should buy a new one. We have an extensive parts warehouse in Richmond, VA that allows us to work continuously and avoid any delays when it comes to doing appliance repair.
We are Masters in Dishwasher Repairs in Richmond, Virginia
They are extensively experienced in restoring such kitchen appliances into normal functioning state once more. We are experienced in handling all sizes and makes of dishwashers and other machines. Let our technicians go over your dishwashing unit and perform appliance repair in Richmond, Virginia. When your dishwasher is in trouble, call us. Do not take the longer route of fixing the dishwasher yourself when you can take a much shorter route with us. Do not just throw away your washer at the slightest hint of malfunction.
Here are some of the brands we have mastered:
· Sharp
· Panasonic
· Kenmore
· Maytag
· Westinghouse
· Roper
· Speed Queen
· Wolf
· Subzero
· Dacor
· LG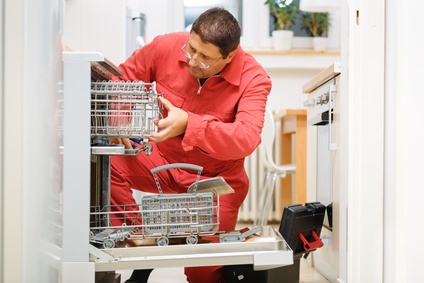 · Bosch
· Electrolux
· Miele
· Jenn-Air
· Frigidaire
· Admiral
· Hotpoint
· Samsung
· Estate
· ASKO
· General Electric
· KitchenAid
· Whirlpool
· GE
· Thermador
· Sears
· Amana
· Haier
Contact our Repair Service in Richmond, Virginia Today and Prevent Future Appliance Malfunctions
Aside from being able to fully repair and maintain all brands and models of household appliances, we aim to give you the ultimate customer satisfaction. Call us today at (804) 203-0642 for a free estimate. We are interested in providing long-term solutions to any of your appliance problems. With our experience and expertise in our line of work, you can be sure that we can handle your appliance repair in Richmond, Virginia. Keeping our customers happy and satisfied with our workmanship has always been our top priority.
Richmond Service Area
Richmond
23220, 23225, 23224, 23223, 23222, 23221, 23234, 23227, 23226, 23235, 23231, 23219, 23230, 23232, 23236, 23237, 23240, 23250, 23298, 23173, 23249, 23269, 23274, 23276, 23278, 23279, 23282, 23286, 23289, 23290, 23291, 23292, 23293, 23295, 23297, 23218, 23241, 23260, 23261, 23284, 23285