Premium Appliance Repair in Los Angeles, CA by Onsite Appliance
If you are looking for a reliable and professional company to take care of your appliance repair in Los Angeles, CA, you can rely on Onsite Appliance to do the job for you. Engage our services and watch as your machines literally spring back to life. Save more money when you come to us for a quick and exceptional fix. Avoid wasting money when you replace a slightly malfunctioning item with a new one. We have the quickest turnaround times compared to other local restoration shops.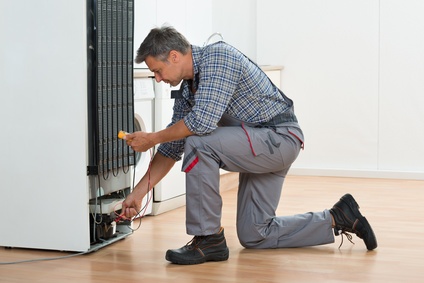 Call Our Trusted GE Appliance Repair Experts
Onsite Appliance is compliant of the Los Angeles, CA laws, and all our actions are guided by protocols and standard procedures. Repairing electrical appliances such as stoves, refrigerators, dryers, microwave ovens, air conditioning systems, just to name a few, needs technical expertise that you can only get from a duly registered and licensed company in Los Angeles, California. Our professional technicians are employed according to experience and character so you can rest assured that you will be serviced by nothing but the most competent in the industry. Here at Onsite Appliance, we value safety and product quality at all times. Entrusting your damaged electrical home appliances to the pros is a smart move.
Seeking LG Appliance Repair Los Angeles, CA?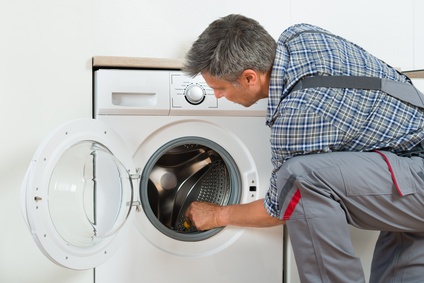 You do not have to go back and forth different centers for appliance repair near you that only specialize on one type of appliance when you can bring them all to us. Regardless of what make, model or brand you have in Los Angeles, CA, our skilled technicians know how to diagnose and fix them. Our workmanship is always to the highest level of excellence. Knowing every feature and aspect of the various brands of appliances we cover is part of our professional training.
Stove Repairs Made Safe and Convenient in Los Angeles, CA
We use specialized procedures and high-tech equipment to ensure that your stove functions efficiently and safely. Our professionals are experienced in inspecting and fixing virtually any brand or model of electrical stoves. We highly advise against any attempts on DIY appliance repair in Los Angeles, CA especially when it comes to anything fire-related such as stoves. All necessary safety precautions have to be done when dealing with a problematic gas or electric stove. Electric or gas stoves must not be messed with by non-professionals when they show signs of malfunctioning. When your gas stove is in trouble, do not attempt to fix the problem yourself, especially if you do not know what has caused it in the first place as well as the extent of its damage.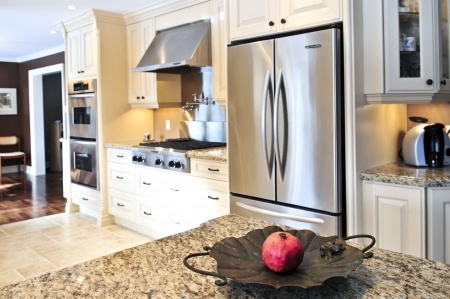 Microwave Repairs You Can Afford in Los Angeles, CA
We provide you the best value for your money by giving more than what is expected from us. Today, the variety of microwaves available in the market is huge with differences in terms of sizes, color and of course prices. Microwaves may be tricky to repair and unlike most overhaul centers that will recommend that you just buy a new one, we will exhaust our resources to see if anything can still be done. When you notice that your microwave is not functioning normally as you would expect, it's always advisable to have a technician qualified in fixing electrical home devices to inspect it. Repair clinic reviews in Los Angeles show that we have the most affordable microwave reconstruction rates.
Fully Functioning Refrigerators in Los Angeles, CA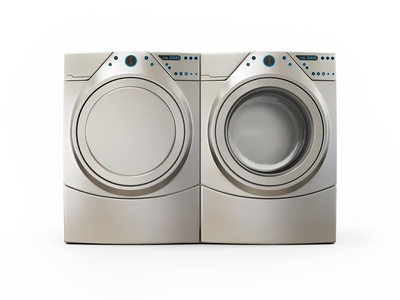 Onsite Appliance provides honest recommendations whether an item can still be salvaged or you are better off buying a new one. You will need our honest opinion as to whether you should fix your current problematic refrigerator or you should buy a new one. We have a warehouse in Los Angeles, CA complete with all the needed supplies and refrigerator parts so we are able to work on your refrigerator right away. Any homemaker knows how essential it is to have a fully functioning refrigerator at home. That is why when your refrigerator is in trouble, you just have to get it fixed right away.
Dishwasher repairs in Los Angeles, California
Enjoy the full lifespan of your appliances. Broken dishwashers can be threats to sanitation and the quality of your food especially when you were not aware that your appliance has been malfunctioning. If your dishwasher is not working properly as it should, give us a call. When your dishwasher is in trouble, call us. We have a quick turn-around time for dishwasher repairs in Los Angeles, CA because we know how difficult it is to wash your dishes without it.
We are knowledgeable and certified professionals when it comes to handling the following brands:
• Amana
• Sears
• Frigidaire
• Maytag
• Admiral
• Hotpoint
• Speed Queen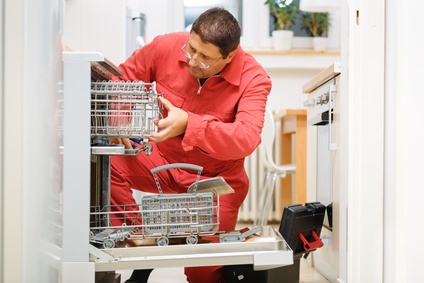 • Sharp
• LG
• General Electric
• Whirlpool
• GE
• Thermador
• Wolf
• Estate
• Kenmore
• ASKO
• Samsung
• Dacor
• Miele
• Haier
• Jenn-Air
• Panasonic
• Subzero
• Roper
• Westinghouse
• Electrolux
• KitchenAid
• Bosch
Call Us and We Will Immediately Restore Your Home Appliances in Los Angeles, California
We can assure you that you will be in good hands the minute you pick up the phone and call our number. No need to tire yourself out in looking for another appliance repair in Los Angeles, CA when you have the most reliable and efficient solutions at your own fingertips. We can bring your appliances back to life. Our consultants will only be too happy to answer your call. We are not magicians, but we always make an effort to enhance our knowledge and master our craft. It is about time you experience first-hand the kind of appliance repair in Los Angeles, CA that we at Onsite Appliance have been providing our loyal Los Angeles, CA clients.
Los Angeles County Service Area
La Puente, Gardena, Covina, La Verne, Beverly Hills, Montebello, Pico Rivera, Whittier, Santa Monica, San Gabriel, Malibu, Baldwin Park, Azusa, Alhambra, Norwalk, Hermosa Beach, Pasadena, Long Beach, La Cañada Flintridge, Rosemead, Calabasas, South Gate, Torrance, Redondo Beach, West Hollywood, Glendora, West Covina, Glendale, Monrovia, Hawthorne, Pomona, Cerritos, Monterey Park, Burbank, Compton, Huntington Park, Downey, Inglewood, Palmdale, El Segundo, Los Angeles, Santa Clarita, El Monte, Arcadia, Lakewood, South Pasadena, Manhattan Beach, Carson, Culver City, La Mirada, Lancaster
90011, 91331, 91342, 91335, 90026, 91402, 90003, 90019, 90044, 90004, 90006, 90037, 90042, 91343, 90034, 90731, 91605, 90744, 91344, 91406, 90016, 90018, 90024, 90033, 90066, 91304, 91352, 91405, 90027, 90032, 90057, 90065, 91306, 91606, 90007, 90025, 90005, 90020, 90029, 90031, 90036, 90045, 91367, 91401, 91601, 90002, 90043, 90047, 90049, 90062, 91311, 91325, 91326, 90008, 90012, 90028, 90038, 90039, 90046, 91356, 91423, 91604, 90023, 90035, 90041, 90059, 90064, 90291, 91042, 91303, 91316, 91324, 91364, 91607, 90017, 90068, 90272, 90710, 91307, 91403, 91411, 90015, 90048, 90061, 90501, 90732, 91040, 91345, 91602, 90063, 91436, 90001, 90013, 90230, 90247, 90292, 90293, 91340, 90014, 90069, 90077, 90210, 90010, 90021, 90058, 90067, 90094, 90248, 90402, 91504, 90022, 90040, 90056, 90071, 90079, 90099, 90101, 90212, 90232, 90275, 90290, 90405, 90502, 90717, 90745, 90810, 90813, 91030, 91105, 91214, 91505, 91608, 90089, 91330, 90074, 90084, 90088, 90090, 90095, 90096, 90102, 90103, 90189, 91371, 90009, 90030, 90050, 90051, 90052, 90053, 90054, 90055, 90060, 90070, 90072, 90073, 90075, 90076, 90078, 90080, 90081, 90082, 90083, 90086, 90087, 90091, 90093