Guaranteed Reliable Appliance Repair in Glendale, CA
If you have a need for an appliance repair in Glendale, CA, you will not find any other company that does repairs with the same quality that we have at Onsite Appliance. We have a vast experience in repairing appliances of all kinds. We maintain the quality of our services by continually sending our technicians to trainings, and investing in the latest tools and equipment. Save more money when you come to us for a quick and exceptional fix. Your search should end here because you have just found the most qualified Glendale, CA company to help with all your needs, that's as far as any problems you may be experiencing with your home appliances are concerned.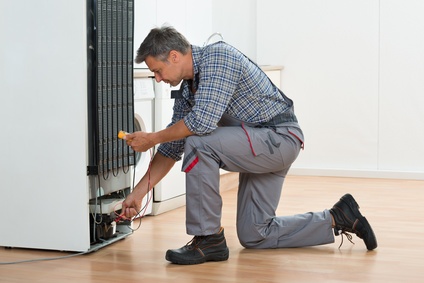 Trust Only Onsite Appliance for your GE Appliance Repair in Glendale, CA
You can trust us to work our magic on your beloved appliances, while ensuring your safety at all times. Onsite Appliance ensures safety and product efficiency by following standard procedures and guidelines when repairing damaged items in Glendale, CA. Fixing home appliance yourself is easier said than done, even with the help of appliance repair videos or DIY kits. If you think you can save from repair services by doing it yourself, think again. You may even end up buying tools you do not know how to use effectively, or worse, hurt yourself in the process. Our certified professionals are knowledgeable on the latest technologies. Repairing electrical appliances such as stoves, refrigerators, dryers, microwave ovens, air conditioning systems, just to name a few, needs technical expertise that you can only get from a duly registered and licensed company in Glendale, California.
Trust Us With Your LG Appliance Repair in Glendale, CA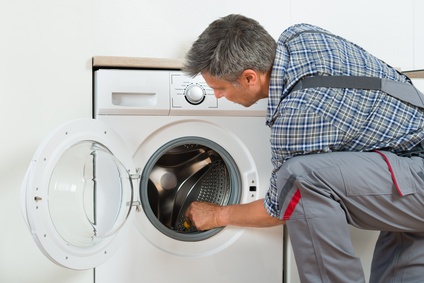 Save yourself from the frustration of dealing with items that repeatedly break down, costing you time and money. Residents in Glendale, CA trust Onsite Appliance no matter what brand of home appliance they are having problems with. We can handle all types of appliances you have in your home. It is rather unthinkable to live in a house without any appliance in sight.
Stove repairs Glendale, CA
We highly advise against any attempts on DIY appliance repair in Glendale, CA especially when it comes to anything fire-related such as stoves. Attempting to save money might cost you your property or even your life. The technicians we have at Onsite Appliance have been trained well to diagnose all types of appliances, and then whatever the problem is, they get right down to fixing it, making sure to take the necessary safety precautions. An episode of gas leak or faulty electrical wiring when done by incompetent companies may result to severe damage. We strictly follow safety guidelines so that gas leaks and faulty electrical wirings are avoided. Our technicians have knowledge on the possible risks involved, such as gas leaks and electrical faulty wirings, and you can rely on them to ensure your safety as well as the safety of your appliance.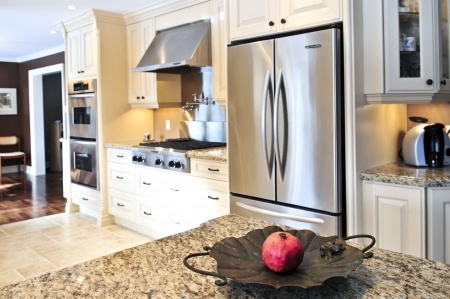 Budget-Friendly Microwave Repairs Glendale, CA
When you notice that your microwave is not functioning normally as you would expect, it's always advisable to have a technician qualified in fixing electrical home devices to inspect it. There is no need to buy a new oven until our skilled technicians in Glendale have taken a look at it. You do not need to endure incompetent services just to save money. When your microwave's touchpad fails to respond or if it does not heat or turn on at all, having it restored by our professional technicians can cost a lot less than buying a brand new one. In as little time as possible, you will have your newly-refurbished refrigerator running like brand new.
Refrigerator repairs Glendale, CA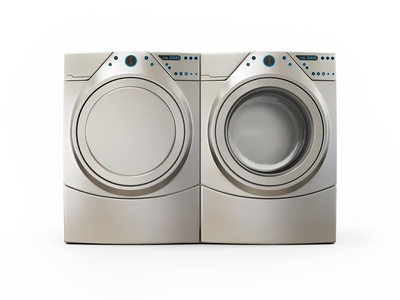 A refrigerator can be a costly investment and we understand that it can be highly impractical to just dispose of a slightly broken item. Refrigerators do not come cheap but that does not mean Onsite Appliance cannot provide you with a budget-friendly service fee. However, there may untoward instances that can affect its performance. We have an extensive parts warehouse in Glendale, CA that allows us to work continuously and avoid any delays in the rehabilitation of your appliance. You will need our honest opinion as to whether you should fix your current problematic refrigerator or you should buy a new one.
We Wash Away Problems from Your Dishwasher in Glendale, California
We are experienced in handling all sizes and makes of dishwashers and other machines. Do not take the longer route of fixing the dishwasher yourself when you can take a much shorter route with us. We offer superior services that do not burn a hole in your pocket.Let our technicians go over your dishwashing unit in Glendale, California. Whether the washer is leaking or you don't know why it doesn't leave your dishes clean, you can call us to quickly come and fix it for you in no time. When your dishwasher is not working properly as you would expect, we have the right repairmen to inspect and determine the right solution.
We provide first-rate rehabilitation services on the following brands:
• Hotpoint
• Subzero
• Roper
• Westinghouse
• Miele
• GE
• General Electric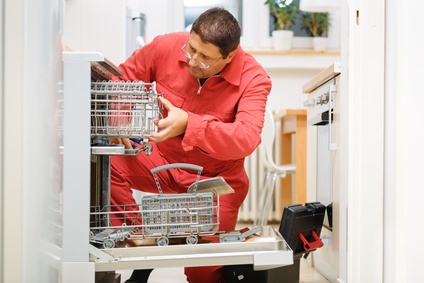 • Electrolux
• Whirlpool
• ASKO
• Kenmore
• Amana
• KitchenAid
• Dacor
• Panasonic
• Frigidaire
• Thermador
• Bosch
• Speed Queen
• Jenn-Air
• Wolf
• Haier
• Admiral
• Sears
• Sharp
• Samsung
• Estate
• Maytag
• LG
Call Us to Restore Your Home Appliances in Glendale, CA
Know that when you entrust your broken appliance with Onsite Appliance, you are bound to be amazed at how we can make it work as good as new again. Dial our hotline today for a risk-free consultation. Ring us at (310) 340-2455 so we can prove to you what it means to have your repairs handled by a professional and reliable company. We are interested in providing long-term solutions to any of your appliance problems. Use the phone number provided in our contact details to call us directly and one of our appliance repairmen will speak with you. Reach out to us if you are looking for the most trusted company providing appliance repair in Glendale, CA.
Los Angeles County Service Area
Rosemead, Glendale, Manhattan Beach, Glendora, Carson, Baldwin Park, Azusa, Pico Rivera, La Mirada, Hermosa Beach, Torrance, South Gate, Arcadia, Cerritos, Burbank, Compton, La Cañada Flintridge, San Gabriel, Lancaster, Los Angeles, Hawthorne, Redondo Beach, Malibu, Monrovia, Palmdale, South Pasadena, Gardena, Inglewood, La Verne, Monterey Park, El Segundo, Alhambra, Santa Monica, Beverly Hills, El Monte, Montebello, Pasadena, West Covina, Calabasas, Norwalk, Whittier, Pomona, Downey, Lakewood, Covina, Long Beach, La Puente, Santa Clarita, Huntington Park, West Hollywood, Culver City
91020, 91046, 91201, 91202, 91203, 91204, 91205, 91206, 91207, 91208, 91209, 91210, 91214, 91221, 91222, 91224, 91225, 91226, 91393, 91501