Welcome To Appliance Repair Whitefish Bay WI
If you have a need for an appliance repair in Whitefish Bay, WI, you will not find any other company that does repairs with the same quality that we have at Onsite Appliance. We are intent on solving your technical problems right away so you can be free from the stress and inconvenience of a broken down machine in no time. Avoid wasting money when you replace a slightly malfunctioning item with a new one. We have well-trained technicians in our team whom you can depend on to lengthen the life of the machines you use to help manage your home. You will be impressed at our expertise when it comes to bringing back dead machines to life.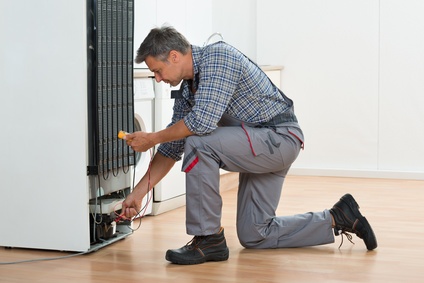 Our GE Appliance Repair in Whitefish Bay, WI Comes With a 100% Trust Guarantee
When any of your appliances break down, you must avoid trying to repair them yourself by watching appliance repair videos. Taking on the repair duties may just cause more problems. Here at Onsite Appliance, we follow industry protocols and standard procedures to achieve the best appliance repair in Whitefish Bay, WI. Here at Onsite Appliance, we value safety and product quality at all times. Appliance repair videos make restoration look easy but there are high risks especially when it is done by non-professionals. We can guarantee you get back a fully-restored machine that is safe to use.
Reliable LG Appliance Repair in Whitefish Bay, WI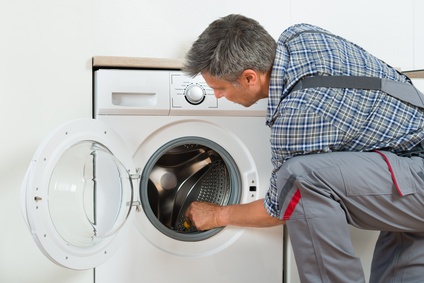 We can handle all types of appliances you have in your home. We are always updated on the latest appliances available in the market so that we can continue to serve our clients in their emergencies on appliance troubleshooting and repair in Whitefish Bay, WI. You do not have to go back and forth different centers for appliance repair near you that only specialize on one type of appliance when you can bring them all to us.
Stove Repairs Made Safe and Convenient in Whitefish Bay, WI
When you have your appliances regularly maintained, you avoid having to replace them with newer models that cost hundreds if not thousands of dollars. We highly advise against any attempts on DIY appliance repair in Whitefish Bay especially when it comes to anything fire-related such as stoves. All necessary safety precautions have to be done when dealing with a problematic gas or electric stove. Our personnel at Onsite Appliance have the right tools for the job so that the dangerous parts of the stove are left safe and untouched. We will check all your household items and evaluate which of these may need immediate maintenance to prevent future malfunction.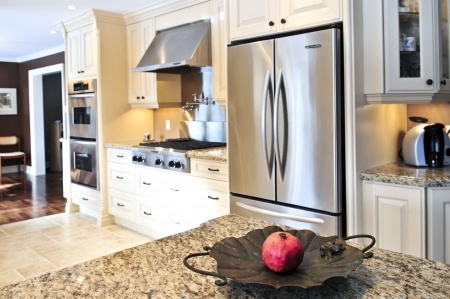 Budget-Friendly Microwave Repairs Whitefish Bay, WI
To receive an estimate, simply provide all the essential information such as your address as well as the microwave brand and model. During the day of the appointment, we will visit your home on time and provide you with your needed services or advice. Our appliance repair services in Whitefish Bay, WI are available at competitive prices and we guarantee its effectiveness. In case of a broken down stove, be sure to unplug it from the electrical outlet or turn off the supply valve on your gas line. Microwaves may be tricky to repair and unlike most overhaul centers that will recommend that you just buy a new one, we will exhaust our resources to see if anything can still be done.
Refrigerator repairs Whitefish Bay, WI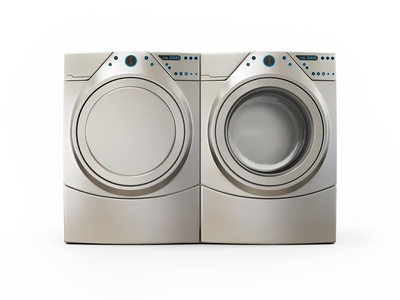 Our licensed technicians know all types of refrigerators inside and out. You will need our honest opinion as to whether you should fix your current problematic refrigerator or you should buy a new one. Almost all homes rely on a functional refrigerator to prevent food from spoiling. If your fridge is malfunctioning, it is crucial to call a professional appliance repair company in Whitefish Bay to address the problem right away. A refrigerator can be a costly investment and we understand that it can be highly impractical to just dispose of a slightly broken item. It is almost impossible to manage a home without it. That is why when your refrigerator is in trouble, you just have to get it fixed right away. We do not charge you for unnecessary part replacements just so we can bill you higher.
Exceptional Dishwasher Repairs Whitefish Bay, Wisconsin
Onsite Appliance is a comprehensive appliance repair and maintenance service unlike any other companies in Whitefish Bay, Wisconsin. DIY videos can only make the process look so easy but once you get down to actually doing it, you will realize that fixing your dishwasher yourself is not "a walk in the park". We offer superior services that do not burn a hole in your pocket. Among the service companies operating in Whitefish Bay, we give the fastest troubleshooting and repair services to get the appliances back up and running immediately. We understand the convenience brought by a dishwasher in every home and that is why we guarantee quick washer repairs within 24 hours.
The following are some of the brands we are trained to handle.
· Sears
· Roper
· Panasonic
· Jenn-Air
· Wolf
· Sharp
· Frigidaire
· Speed Queen
· Dacor
· Electrolux
· Miele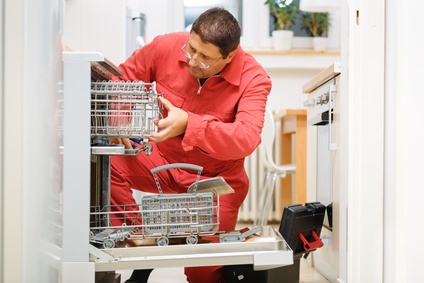 · Whirlpool
· Amana
· KitchenAid
· Subzero
· Hotpoint
· Admiral
· Haier
· Kenmore
· Maytag
· Thermador
· Bosch
· Westinghouse
· LG
· Estate
· ASKO
· Samsung
· GE
· General Electric
Contact our Repair Service in Whitefish Bay, Wisconsin Today and Prevent Future Appliance Malfunctions
We will be happy to assist and make sure that you get the best customer service. Be sure to hire the right professionals to avoid excessive expenses. We take pride in being the leading provider of affordable and efficient appliance repair in Whitefish Bay, Wisconsin. Dial our hotline today for a risk-free consultation. Our team will be happy to assist you with your concerns. Use the phone number provided in our contact details to call us directly and one of our appliance repairmen will speak with you. Call us today at (414) 206-1315 for a free estimate.
Milwaukee County Service Area
South Milwaukee, West Allis, Glendale, Whitefish Bay, Milwaukee, River Hills, Hales Corners, Wauwatosa, Cudahy, Greenfield, West Milwaukee, Fox Point, Oak Creek, St. Francis, Shorewood, Franklin, Greendale, Brown Deer
53211, 53217