Reliable Appliance Repair in Wauwatosa, WI from Onsite Appliance
We provide the most dependable and cost-efficient appliance repair in Wauwatosa, WI. The growing number of our loyal customers is proof of our consistent high-quality services. Your home contains many appliances that are very technical by nature such as heating systems, refrigerators, and audio/video systems that family members heavily rely on. Home appliances such as refrigerators, stoves, and microwaves are a source of comfort and convenience. Among the most common items we fix are HVAC systems, washers, refrigerators and ovens.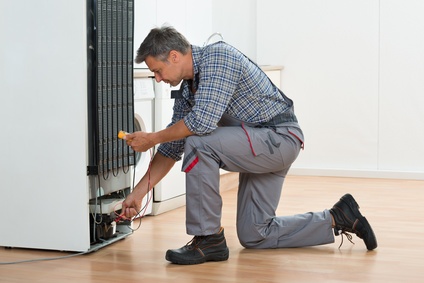 Trust Only Onsite Appliance for your GE Appliance Repair in Wauwatosa, WI
Doing repairs by yourself may seem cheaper initially, but wait until you see the bigger picture. Watching DIY videos on the Internet may make things look easy but you may get hurt in the process. Repairing electrical appliances such as stoves, refrigerators, dryers, microwave ovens, air conditioning systems, just to name a few, needs technical expertise that you can only get from a duly registered and licensed company in Wauwatosa, Wisconsin. Weat Onsite Appliance are your trusted technicians in Wauwatosa, WI. We take pride in our highly skilled technicians who undergo refresher trainings as well as repeated simulations for new brands and models. Being duly registered to operate our business in Wauwatosa, we can assure you that protocols, standards and safety procedures are strictly implemented.
Trust Us With Your LG Appliance Repair in Wauwatosa, WI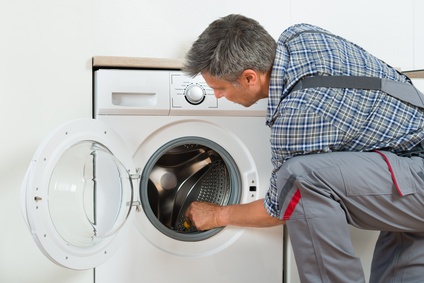 Our technicians at Onsite Appliance have been trained under the manufacturers of all the leading brands so that we are able to address any concerns regarding your malfunctioning appliances in Wauwatosa, WI. We can handle all types of appliances you have in your home. It is rather unthinkable to live in a house without any appliance in sight.
Convenient Stove Maintenance and Repair Services in Wauwatosa, WI
Your stove can go up in flames if left in the care of non-experts. If there are gas leaks, your damaged stove can burst into flames if not properly attended to. Here at Onsite Appliance, we follow strict guidelines and use specialized equipment when it comes to appliance repair in Wauwatosa. Our technicians at Onsite Appliance are trained to pinpoint the cause of the malfunction so that it can be addressed right away without having to aimlessly open the machine. Doing fixes on your own has serious risks involved because of the presence of explosive hazards. Trust only certified technicians from Onsite Appliance when it comes to outstanding stove repairs.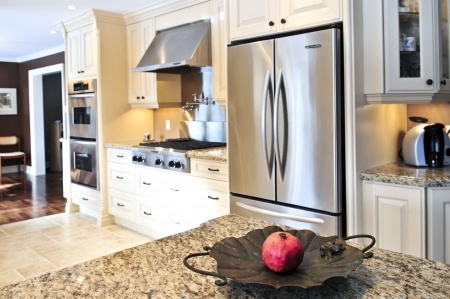 Affordable Local Microwave Repair in Wauwatosa, WI
There is no need to buy a new oven until our skilled technicians in Wauwatosa, WIhave taken a look at it. We provide you the best value for your money by giving more than what is expected from us. Microwaves may be tricky to repair and unlike most overhaul centers that will recommend that you just buy a new one, we will exhaust our resources to see if anything can still be done. We cut on unnecessary costs that we believe should not be shouldered by our clients so they can enjoy huge savings and the best deals. Because we always pay great attention to detail, there are things we can detect and repair that other companies cannot.
Fully Functioning Refrigerators in Wauwatosa, WI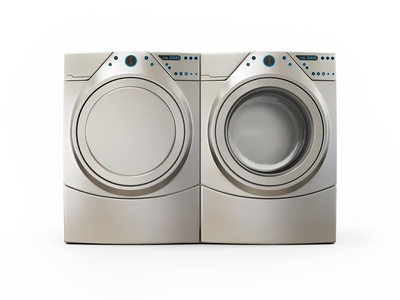 Any homemaker knows how essential it is to have a fully functioning refrigerator at home. Our technicians are trained to identify the cause of the machine breakdown so that a repair procedure can be implemented immediately. A refrigerator that is not cooling could easily result to losses incurred if food stored inside goes bad, so you may probably prefer our same-day appliance repair services in Wauwatosa. A fully functioning refrigerator is necessary in preserving the quality of your stocked perishables, which is why we ensure quick and efficient refrigerator repairs. In as little time as possible, you will have your newly-refurbished refrigerator running like brand new.
Exceptional Dishwasher Repairs Wauwatosa, Wisconsin
Among the service companies operating in Wauwatosa, we give the fastest troubleshooting and repair services to get the appliances back up and running immediately. We have sufficient knowledge on how every brand of dishwasher works so we can confidently restore your unit to working condition. Do not just throw away your washer at the slightest hint of malfunction. If you need immediate dishwasher repair in Wauwatosa, Wisconsin, Onsite Appliance is the best choice. A dishwashing machine is an important home appliance and we know that they can cost quite a bit, too.
We provide first-rate rehabilitation services on the following brands:
· Panasonic
· Electrolux
· Admiral
· Roper
· GE
· Whirlpool
· Haier
· KitchenAid
· Hotpoint
· Frigidaire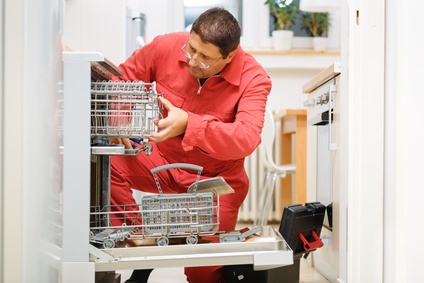 · Wolf
· Amana
· Maytag
· Bosch
· LG
· General Electric
· ASKO
· Samsung
· Speed Queen
· Jenn-Air
· Subzero
· Sharp
· Kenmore
· Dacor
· Sears
· Westinghouse
· Miele
· Estate
· Thermador
Call Us for Effective Home Appliance Repair in Wauwatosa, Wisconsin
Know that when you entrust your broken appliance with Onsite Appliance, you are bound to be amazed at how we can make it work as good as new again. Be one of our loyal customers who have experienced topnotch professional service and guaranteed savings after consulting with us. Our friendly and competent consultants will gladly receive your service calls. Do not delay your home appliance repair in Wauwatosa, Wisconsin and bear the inconvenience of a broken down machine; call us right now so we can help you. Dial our hotline today for a risk-free consultation. Our team will be happy to assist you with your concerns. Ring us at (414) 206-1315 so we can prove to you what it means to have your repairs handled by a professional and reliable company.
Milwaukee County Service Area
South Milwaukee, Glendale, Fox Point, Milwaukee, Greenfield, Wauwatosa, Hales Corners, Brown Deer, Whitefish Bay, West Allis, Greendale, River Hills, Franklin, Oak Creek, St. Francis, Cudahy, Shorewood, West Milwaukee
53007,53210,53213,53222,53225,53226,53263