Premium Appliance Repair in Oak Creek, WI by Onsite Appliance
Onsite Appliance offers the best appliance repair in Oak Creek, WI. When you get your appliances repaired under the supervision of our experts, you can rest assured that these will be repaired completely without any delays. Home appliances such as refrigerators, stoves, and microwaves are a source of comfort and convenience. Your home contains many appliances that are very technical by nature such as heating systems, refrigerators, and audio/video systems that family members heavily rely on. You do not need to put off the fixes on your essential household equipment because we are well-trained to do the job without you having to pay unnecessarily huge costs.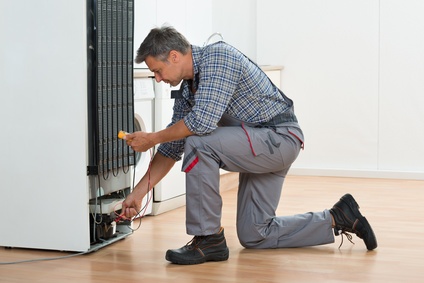 Professional GE Appliance Repair Technicians at Your Service in Oak Creek, WI
Our personnel have obtained the necessary authorizations to be able to practice their profession for the public. Whether you have malfunctioning kitchen appliances, laundry machines or any other type of electrical or gas appliances, we have highly skilled technicians to provide the most effective solutions in Oak Creek. We can guarantee you get back a fully-restored machine that is safe to use. We at Onsite Appliance are your trusted technicians in Oak Creek, WI. Here at Onsite Appliance, we value safety and product quality at all times.
Professional LG Appliance Repairs in Oak Creek, WI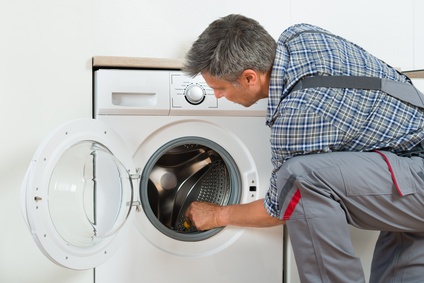 Regardless of what make, model or brand you have in Oak Creek, WI, our skilled technicians know how to diagnose and fix them. We understand that appliances vary in brand, model, and make; therefore, we train our technicians to know the ins and outs of every type of appliance in the market today. As the leading Oak Creek appliance repair company, we boast in providing a variety of local repair services.
Trustworthy Stove Repairs Oak Creek, WI
All necessary safety precautions have to be done when dealing with a problematic gas or electric stove. Electrical stoves are not the kind of home appliances you would attempt to fix on your own without technical experience in dealing with complex electrical circuits. Your stove can go up in flames if left in the care of non-experts. Attempting to save money might cost you your property or even your life. Stove problems are not easy to fix until you call us to dispatch to your home, one of our Oak Creek appliance repair specialists. We strictly follow safety guidelines so that gas leaks and faulty electrical wirings are avoided.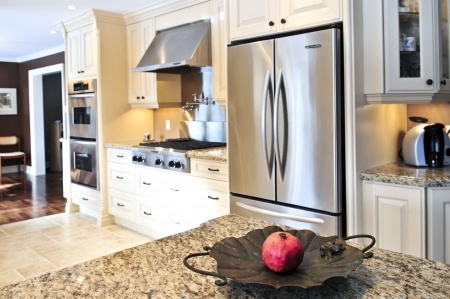 The Most Affordable Microwave Repair Service in Oak Creek, WI
We will advise you to purchase another machine only if the damages are irreparable so that you do not have to spend more than your budget. With our services, you can be sure that you will be spending less than the amount you paid for the machine. To receive an estimate, simply provide all the essential information such as your address as well as the microwave brand and model. Schedule a microwave repair/maintenance appointment with Onsite Appliance without much hassle. Repair clinic reviews in Oak Creek, WI recommend Onsite Appliance for providing the most efficient and affordable rehabilitation costs compared to other local shops.
Refrigerator repairs Oak Creek, WI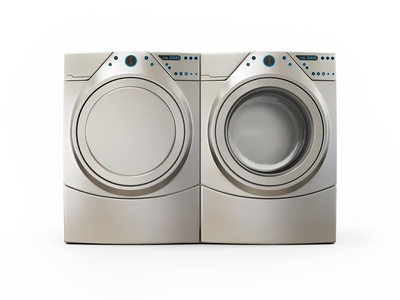 A refrigerator that is not cooling could easily result to losses incurred if food stored inside goes bad, so you may probably prefer our same-day appliance repair services in Oak Creek. We have all the necessary parts on-hand ready to replace faulty refrigerator cooling systems and lighting among others. We guarantee return of a working fridge within the day so you can move along with more important things. Our professionals have the skills and experience in conducting repair on any type of refrigerator. It is almost impossible to manage a home without it. That is why when your refrigerator is in trouble, you just have to get it fixed right away.
We Wash Away Problems from Your Dishwasher in Oak Creek, Wisconsin
Our technicians are experts at repairing all components that make a dishwasher work. We are experienced in handling all sizes and makes of dishwashers and other machines. It is best not to solve the problem on your own because it may get worse if you are not capable of doing it in the first place. If your dishwasher is not working properly as it should, give us a call. From rattling noises to draining and dispenser problems, Onsite Appliance, can solve whatever issues you have with your dishwasher. Our technicians provide the fastest and most efficient dishwasher appliance repairs in Oak Creek, Wisconsin.
We provide first-rate rehabilitation services on the following brands:
· Amana
· ASKO
· Hotpoint
· Speed Queen
· Jenn-Air
· Admiral
· Electrolux
· GE
· Estate
· General Electric
· Wolf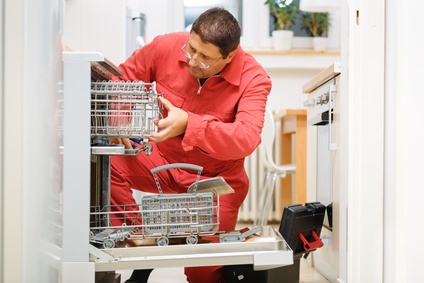 · Roper
· Thermador
· Bosch
· Kenmore
· Whirlpool
· Panasonic
· Sharp
· Miele
· Dacor
· Sears
· Maytag
· KitchenAid
· Frigidaire
· LG
· Haier
· Subzero
· Westinghouse
· Samsung
Call Us to Restore Your Home Appliances in Oak Creek, WI
Use the phone number provided in our contact details to call us directly and one of our appliance repairmen will speak with you. For more information about our services or how to schedule an appointment, feel free to contact us at (414) 206-1315 and you will certainly not be disappointed. It is about time you experience first-hand the kind of appliance repair in Oak Creek, Wisconsin that we at Onsite Appliance have been providing our loyal clients. Aside from being able to fully repair and maintain all brands and models of household appliances, we aim to give you the ultimate customer satisfaction. Having effective repairs helps avoid spending a whole lot more on machine replacement, so let our professionals save your appliances and your money at the same time.
Milwaukee County Service Area
Greenfield, Brown Deer, St. Francis, Whitefish Bay, Glendale, Wauwatosa, Shorewood, River Hills, West Milwaukee, Oak Creek, West Allis, Cudahy, Greendale, Franklin, Milwaukee, Fox Point, Hales Corners, South Milwaukee
53154