Premium Appliance Repair in Franklin, WI by Onsite Appliance
If you are looking for a reliable and professional company to take care of your appliance repair in Franklin, WI, you can rely on Onsite Appliance to do the job for you. We maintain the quality of our services by continually sending our technicians to trainings, and investing in the latest tools and equipment. When you get your appliances repaired under the supervision of our experts, you can rest assured that these will be repaired completely without any delays. Whatever your repair needs are, we can try to make the entire process as quick and simple as possible. Save more money when you come to us for a quick and exceptional fix.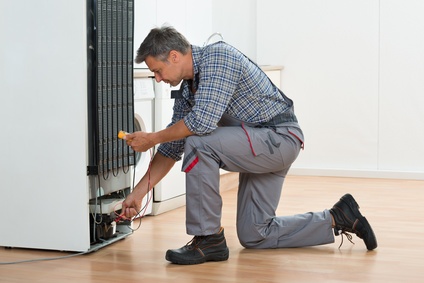 We Only Offer Total Customer Satisfaction Franklin, WI for your GE Appliance Repair
Here at Onsite Appliance we guarantee 100% customer satisfaction on the complete repair and restoration of broken appliances in Franklin, WI. With the skills and knowledge our technicians possess, your appliances will be operating efficiently in no time. When any of your appliances break down, you must avoid trying to repair them yourself by watching appliance repair videos. Taking on the repair duties may just cause more problems. It can be inspiring watching repair videos but do not risk your life and property by fixing your damaged appliances yourself. We examine your faulty appliances and fix them properly to keep them running smoothly and to give you service for more years to come.
Seeking LG Appliance Repair Franklin, WI?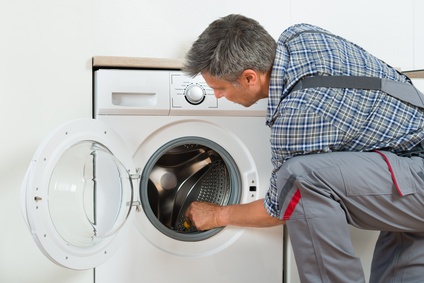 Home appliances are a staple in every modern home in Franklin, WI. Our technicians can do magic on every type of machine you have in your home. Regardless of the make and model of your broken machine, Onsite Appliance can fix it immediately.
Safe and Convenient Stove Repairs in Franklin, WI
There are elements in the stove that can prove to be dangerous under untrained hands All necessary safety precautions have to be done when dealing with a problematic gas or electric stove. If you wish to learn more about proper microwave maintenance, our personnel can also provide you with the essential information on how to properly maintain them. Here at Onsite Appliance, we are a professional appliance repair provider that specializes in stove repair in Franklin. If there are gas leaks, your damaged stove can burst into flames if not properly attended to. In case of a broken down stove, be sure to unplug it from the electrical outlet or turn off the supply valve on your gas line.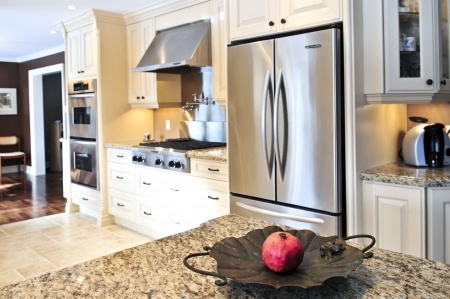 Affordable Local Microwave Repair in Franklin, WI
Here at Onsite Appliance, we have a sterling reputation as one of the best appliance repair services in Franklin, WI. In case of a broken down stove, be sure to unplug it from the electrical outlet or turn off the supply valve on your gas line. During the day of the appointment, we will visit your home on time and provide you with your needed services or advice. You do not need to endure incompetent services just to save money. Schedule a microwave repair/maintenance appointment with Onsite Appliance without much hassle.
Effective Refrigerator Repairs Available in Franklin, WI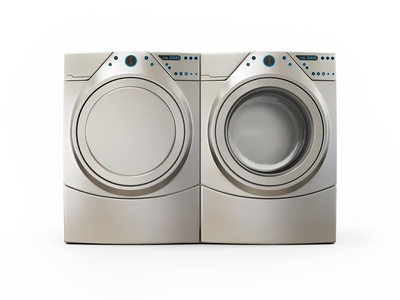 We guarantee the highest level of professionalism as we regularly conduct background checks on the technicians we hire. We are proud to be the best appliance repair service company in Franklin, WI that is able to handle problems of insufficient or excessive cooling among other concerns. Refrigerators do not come cheap but that does not mean Onsite Appliance cannot provide you with a budget-friendly service fee. We have all the necessary parts on-hand ready to replace faulty refrigerator cooling systems and lighting among others. Onsite Appliance provides honest recommendations whether an item can still be salvaged or you are better off buying a new one.
We are Masters in Dishwasher Repairs in Franklin, Wisconsin
They are extensively experienced in restoring such kitchen appliances into normal functioning state once more. When your dishwasher is in trouble, call us. Do not take the longer route of fixing the dishwasher yourself when you can take a much shorter route with us. After we have concluded our repair service, you can sleep better at night knowing that all of your appliances will operate like they're brand new. Let our technicians go over your dishwashing unit and perform appliance repair in Franklin, Wisconsin. We service all types of dishwashers and have all the necessary tools used in the industry for their repair.
We know how to fix every make and model. Following is a list of the most popular brands we have worked on:
· Electrolux
· General Electric
· Miele
· Jenn-Air
· Wolf
· Whirlpool
· Kenmore
· Sears
· Panasonic
· Samsung
· ASKO
· Thermador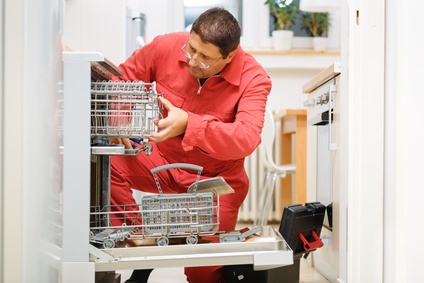 · Haier
· Admiral
· Subzero
· Maytag
· Amana
· Roper
· Frigidaire
· Sharp
· Bosch
· Hotpoint
· Dacor
· Estate
· LG
· KitchenAid
· GE
· Westinghouse
· Speed Queen
Reach Out to Us Today for Superior Restoration Franklin, Wisconsin
Customer satisfaction is our guarantee, not only for our products but more importantly when it comes to our services. We can assure you that you will be in good hands the minute you pick up the phone and call our number. Providing the best appliance repair in Franklin, Wisconsin is what Onsite Appliance is all about. Having effective repairs helps avoid spending a whole lot more on machine replacement, so let our professionals save your appliances and your money at the same time. Reach out to us if you are looking for the most trusted company providing appliance repair in Franklin, WI. Enjoy your home appliances once again when you call us at (414) 206-1315. Our accommodating service team will be glad to answer all your questions.
Milwaukee County Service Area
Milwaukee, Shorewood, South Milwaukee, Glendale, Whitefish Bay, West Allis, Greendale, Fox Point, Wauwatosa, Franklin, Oak Creek, Hales Corners, Brown Deer, Cudahy, St. Francis, River Hills, West Milwaukee, Greenfield
53132, 53221