Reliable Appliance Repair in Fox Point, WI from Onsite Appliance
You can trust Onsite Appliance to be able to serve all of your needs for household appliance repair in Fox Point, WI. The growing number of our loyal customers is proof of our consistent high-quality services. We replace parts, conduct maintenance or reconstruct your broken machine as necessary. Home appliances such as refrigerators, stoves, and microwaves are a source of comfort and convenience. We guarantee 100% customer satisfaction with our quick response, fast turn around time, and quality repair services.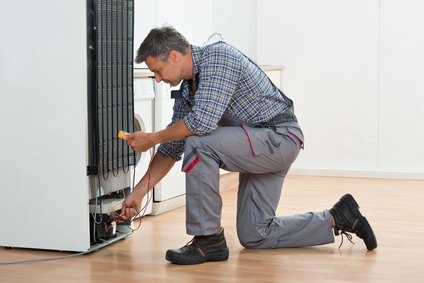 100% Customer Satisfaction for Your GE Appliance Repair in Fox Point, WI
Weat Onsite Appliance are your trusted technicians in Fox Point, WI. Many people have made the grave mistake of trying to repair broken appliances by watching appliance repair videos in order to take a DIY approach. Before you can do fixes on your GE appliances, you need to have the right tools to do the work. We take pride in our highly skilled technicians who undergo refresher trainings as well as repeated simulations for new brands and models. You can ask for the identifications of our technicians deployed to your location so that you can verify their legitimacy.
Seeking LG Appliance Repair Fox Point, WI?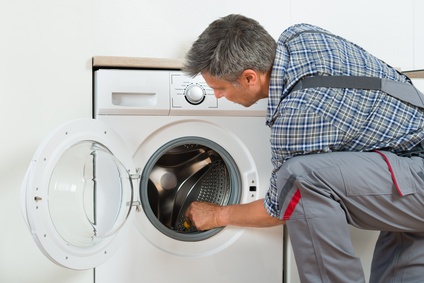 Regardless of the make and model of your broken machine, Onsite Appliance can fix it immediately. Our technicians at Onsite Appliance have been trained under the manufacturers of all the leading brands so that we are able to address any concerns regarding your malfunctioning appliances in Fox Point, WI. Avoid falling prey to restoration companies in Fox Point who only fix the outer part of your item but does a sloppy job on the inside costing you money and wasting your time.q Our esteemed customers appreciate the fact that they save more money havingour technicians repairing more of their broken household appliances.
Stove repairs Fox Point, WI
We also offer the best stove inspection and maintenance. When your gas stove is in trouble, do not attempt to fix the problem yourself, especially if you do not know what has caused it in the first place as well as the extent of its damage. An episode of gas leak or faulty electrical wiring when done by incompetent companies may result to severe damage. Common issues with electrical stoves often have to do with heating elements and fuses that may require replacements. One call to the right appliance repair service company in Fox Point is all you need to solve your stove repair problems.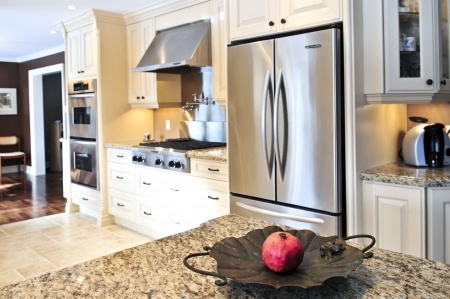 Budget-Friendly Microwave Repairs Fox Point, WI
When you notice that your microwave is not functioning normally as you would expect, it's always advisable to have a technician qualified in fixing electrical home devices to inspect it. Check out what others in Fox Point, WI are saying about our low-cost microwave appliance repairs through our repair clinic reviews. Most overhaul companies may claim that microwaves are costlier to repair than buying a new one but we beg to differ. Our professional experts guarantee quick and efficient reconstruction services without sacrificing the quality of the repair. You need not worry about the cost of repair because it will be significantly less than the cost of a new microwave oven.
Effective Refrigerator Repairs Available in Fox Point, WI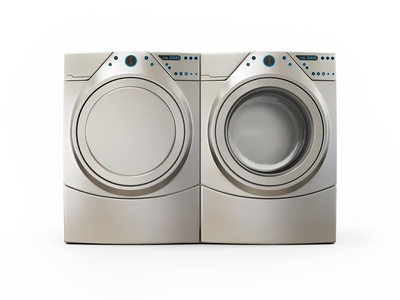 The problem may just be as simple as a water leakage or a more complex one. Onsite Appliance provides honest recommendations whether an item can still be salvaged or you are better off buying a new one. Our technicians are trained to identify the cause of the machine breakdown so that a repair procedure can be implemented immediately. A refrigerator that is not cooling could easily result to losses incurred if food stored inside goes bad, so you may probably prefer our same-day appliance repair services in Fox Point. A broken refrigerator needs to be addressed immediately so that it may not lead to other problems.
Exceptional Dishwasher Repairs Fox Point, Wisconsin
When your dishwasher is in trouble, call us. Do not take the longer route of fixing the dishwasher yourself when you can take a much shorter route with us. When you hire our service, your dishwasher will function just as it did the day you bought it. Whether it is a draining malfunction or a blown dishwasher thermal fuse, we are equipped to handle your concerns immediately and effectively in Fox Point, Wisconsin. Broken dishwashers can be threats to sanitation and the quality of your food especially when you were not aware that your appliance has been malfunctioning. We are experienced in addressing mechanical concerns on the machine such as faulty valves and leaking door seals so you can trust us to quickly and properly fix any problem your machine may have.
The following are some of the brands we are trained to handle.
· Electrolux
· General Electric
· Whirlpool
· Bosch
· Hotpoint
· Speed Queen
· Haier
· Miele
· Maytag
· ASKO
· KitchenAid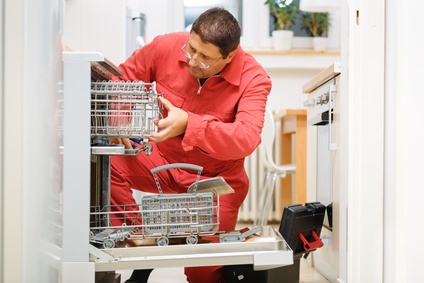 · Estate
· Wolf
· Panasonic
· Westinghouse
· Jenn-Air
· Admiral
· Dacor
· Roper
· LG
· Amana
· Subzero
· Frigidaire
· Samsung
· GE
· Sears
· Sharp
· Kenmore
· Thermador
Reach Out to Us Today for Superior Restoration Fox Point, Wisconsin
Now that you know what we can do to your old appliances, give us a call and experience appliance repair in Fox Point, Wisconsin like no other. Our consultants are waiting for your call. 100% customer satisfaction is our guarantee, and our commitment to providing you with quality service has never wavered since day one. Aside from being able to fully repair and maintain all brands and models of household appliances, we aim to give you the ultimate customer satisfaction. There is no service job too complicated or too easy for our technicians to fix. Call us today at (414) 206-1315 for a free estimate.
Milwaukee County Service Area
Whitefish Bay, Wauwatosa, Shorewood, Oak Creek, Franklin, River Hills, West Milwaukee, Cudahy, South Milwaukee, West Allis, Milwaukee, Glendale, Greenfield, St. Francis, Brown Deer, Hales Corners, Greendale, Fox Point
53217