Premium Appliance Repair in Brown Deer, WI by Onsite Appliance
Onsite Appliance offers the best appliance repair in Brown Deer, WI. You do not need to think twice about hiring us to fix your stuff because we guarantee that our services are top-notch. We have the credentials and experience to repair and maintain all brands and models of appliances. We have a vast experience in repairing appliances of all kinds. Engage our services and watch as your machines literally spring back to life. We conduct thorough diagnosis of our clients' broken appliances to make the necessary restoration for minimal costs.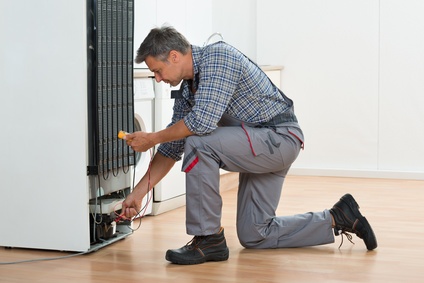 Licensed Technicians to Provide GE Appliance Repair in Brown Deer, WI
Doing repairs by yourself may seem cheaper initially, but wait until you see the bigger picture. Watching DIY videos on the Internet may make things look easy but you may get hurt in the process. Here at Onsite Appliance, we follow industry protocols and standard procedures to achieve the best appliance repair in Brown Deer, WI. Our personnel receive regular training on how to fix new appliances that are regularly released in the market. You do not need to prolong the stress of operating your kitchen with a faulty machine, call us now so we can help you. We have acquired the necessary permits and licenses, and we follow all imposed protocols and regulations. Entrusting your damaged electrical home appliances to the pros is a smart move.
Seeking LG Appliance Repair Brown Deer, WI?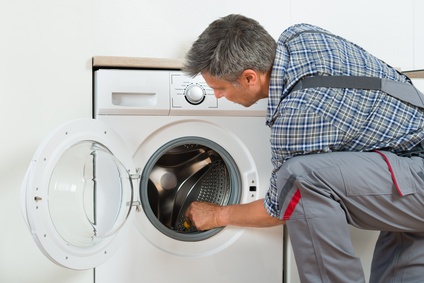 We service the widest range of appliances in residential homes unlike any of our competition in Brown Deer, WI. When you contact us, you gain peace of mind knowing that our licensed technicians have all the necessary skills to carry out the services we offer. They make home management a lot simpler and easier.
Easy Electric Stove Repair in Brown Deer, WI
Stove problems are not easy to fix until you call us to dispatch to your home, one of our Brown Deer appliance repair specialists. Gas and electric stoves have different elements so they are distinct ways to troubleshoot them. Our high priority on quality service and safety is your guarantee that you and your property will be kept safe at all times. Stoves when mishandled due to DIY appliance repair may cost not just money but damage to property or lives. Through our appliance repair service, you have the advantage of having the best licensed technicians that will safely repair and maintain your faulty stove. Trust only certified technicians from Onsite Appliance when it comes to outstanding stove repairs.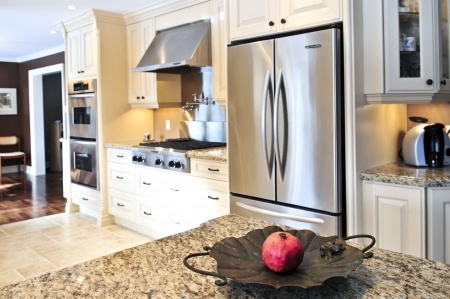 Expert Microwave Repair Service in Brown Deer, WI
Schedule a microwave repair/maintenance appointment with Onsite Appliance without much hassle. We cut on unnecessary costs that we believe should not be shouldered by our clients so they can enjoy huge savings and the best deals. You may schedule an ideal time and day when we can visit your home to conduct the microwave repair/maintenance service. We offer our services at cost-effective rates so you can be sure to pay for only the services you need. Our appliance repair services in Brown Deer, WI are available at competitive prices and we guarantee its effectiveness.
Fully Functioning Refrigerators in Brown Deer, WI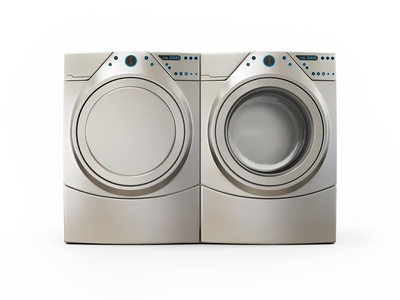 We understand that a broken refrigerator can be highly inconvenient especially for big families in Brown Deer, WI. Although a fridge may not develop problems frequently, when they eventually do, you may have to call an expert repairman to fix them. When we perform refrigerator repair or maintenance, you can gain peace of mind knowing that it will be restored to an almost brand new state. We provide our service technicians the materials and tools they need to fix the problem. We are proud to be the best appliance repair service company in Brown Deer, WI that is able to handle problems of insufficient or excessive cooling among other concerns.
Exceptional Dishwasher Repairs Brown Deer, Wisconsin
They are extensively experienced in restoring such kitchen appliances into normal functioning state once more. Our technicians provide the fastest and most efficient dishwasher appliance repairs in Brown Deer, Wisconsin. Our services are extremely affordable and you can expect no hidden charges or extra fees. Our technicians are experts at repairing all components that make a dishwasher work. We are experienced in handling all sizes and makes of dishwashers and other machines.
Among the brands we are able to service are:
· Bosch
· General Electric
· Amana
· Jenn-Air
· Admiral
· Thermador
· Samsung
· Miele
· Hotpoint
· KitchenAid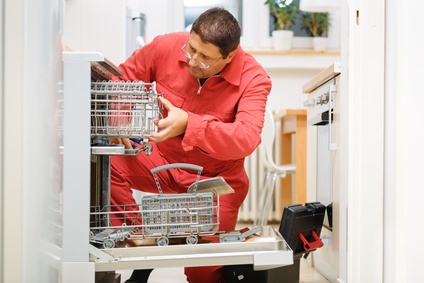 · Haier
· GE
· Panasonic
· ASKO
· Whirlpool
· Subzero
· Dacor
· Kenmore
· Sharp
· Electrolux
· Wolf
· Estate
· Sears
· Roper
· Westinghouse
· Maytag
· Frigidaire
· Speed Queen
· LG
Call Now for Same-Day Appliance Repair Brown Deer, Wisconsin
We can assure you that you will be in good hands the minute you pick up the phone and call our number. Reach out to us today when you have home appliances that need to be examined or fixed. Call us right now so that we can diagnose the problem on your machine and fix it right away. You can fill out and submit the form provided on this site and we will call you. Here at Onsite Appliance, we aim to provide the best and most affordable appliance repair in Brown Deer, Wisconsin.
Milwaukee County Service Area
Fox Point, Greenfield, Shorewood, River Hills, West Allis, Greendale, Cudahy, Milwaukee, Brown Deer, St. Francis, Glendale, Oak Creek, Hales Corners, South Milwaukee, Wauwatosa, Whitefish Bay, Franklin, West Milwaukee
53209, 53223