Guaranteed Reliable Appliance Repair in Tacoma, WA
If you have a need for an appliance repair in Tacoma, WA, you will not find any other company that does repairs with the same quality that we have at Onsite Appliance. We guarantee 100% customer satisfaction with our quick response, fast turnaround time, and quality repair services. We maintain the quality of our services by continually sending our technicians to trainings, and investing in the latest tools and equipment. You will be impressed at our expertise when it comes to bringing back dead machines to life. Do not just throw out malfunctioning home appliances. We can work magic with any piece of laundry machine, refrigerator, dishwasher, stove, and so much more.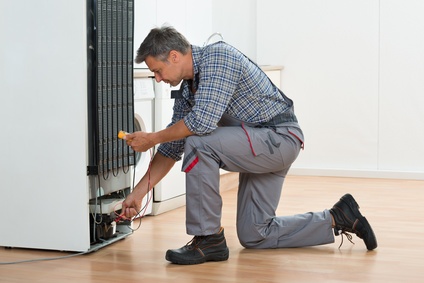 We Are Your Trusted GE Appliance Repair Technicians in Tacoma, WA
While DIY kits may cost a lot cheaper, they are not worth the frustration and the time you will be spending doing the entire process yourself. Appliance repair videos make restoration look easy but there are high risks especially when it is done by non-professionals. Fixing home appliance yourself is easier said than done, even with the help of appliance repair videos or DIY kits. Our certified professionals are knowledgeable on the latest technologies. We at Onsite Appliance are your trusted technicians in Tacoma, WA. With the skills and knowledge our technicians possess, your appliances will be operating efficiently in no time.
Trust Us With Your LG Appliance Repair in Tacoma, WA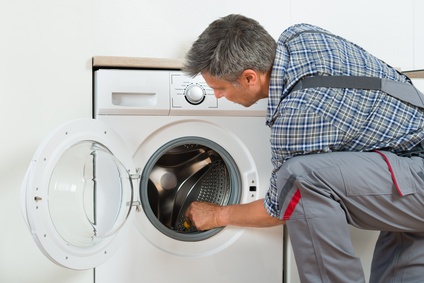 Do not worry because we are familiar with all the appliance brands out there; even the big ones in the industry. Our professional technicians are highly-skilled and consistently trained to ensure that they are equipped with the proper knowledge in handling even the latest brands and models. Suffer no more because with us, it will be easier to look for an appliance repair near you. Residents in Tacoma, WA trust Onsite Appliance no matter what brand of home appliance they are having problems with.
Stove Repairs Made Safe and Convenient in Tacoma, WA
Stove problems are not easy to fix until you call us to dispatch to your home, one of our Tacoma, WA repairmen. Whenever appliances malfunction, you always need a well-qualified technician to do proper inspection before undertaking the repair work. Our high priority on quality service and safety is your guarantee that you and your property will be kept safe at all times. Electrical stoves are not the kind of home appliances you would attempt to fix on your own without technical experience in dealing with complex electrical circuits. It can be risky to try to fix the stove yourself.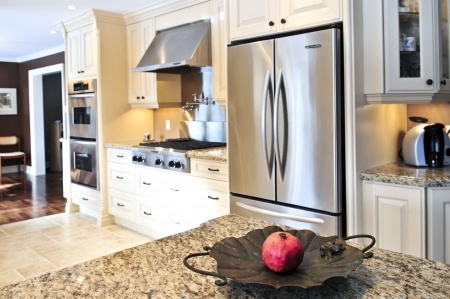 Microwave Repairs You Can Afford in Tacoma, WA
Get more value for your money with us here at Onsite Appliance. When your microwave's touchpad fails to respond or if it does not heat or turn on at all, having it restored by our professional technicians can cost a lot less than buying a brand new one. No need to suffer with bad service to save money. We provide you the best value for your money by giving more than what is expected from us. There is no need to buy a new oven until our skilled technicians in Tacoma have taken a look at it.
Complete Refrigerator Repairs Tacoma, WA When You Need It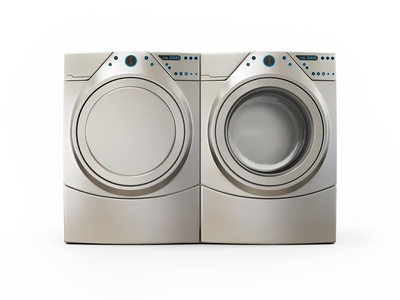 Onsite Appliance provides honest recommendations whether an item can still be salvaged or you are better off buying a new one. We have an extensive parts warehouse in Tacoma, WA that allows us to work continuously and avoid any delays in the rehabilitation of your appliance. We are a team of professionals and we will charge you only for the parts that need necessary replacements. A refrigerator that is not cooling could easily result to losses incurred if food stored inside goes bad, so you may probably prefer our same-day refrigerator repair services in Tacoma, WA. The problem may just be as simple as a water leakage or a more complex one. Refrigerators do not come cheap but that does not mean Onsite Appliance cannot provide you with a budget-friendly service fee.
Exceptional Dishwasher Repairs Tacoma, Washington
We are here to ensure that your dishwasher works like it did when it was brand new. A dishwashing machine is an important home appliance and we know that they can cost quite a bit, too. We repair washers in no time so you can enjoy the convenience of using one. Our technicians provide the fastest and most efficient dishwasher repairs in Tacoma, Washington. Our professional experts have fixed all types of dishwasher brands and models so you can expect nothing but polished workmanship from Onsite Appliance. DIY videos can only make the process look so easy but once you get down to actually doing it, you will realize that fixing your dishwasher yourself is not "a walk in the park."
We are knowledgeable and certified professionals when it comes to handling the following brands:
• Kenmore
• Panasonic
• Amana
• General Electric
• Dacor
• KitchenAid
• Westinghouse
• Estate
• Bosch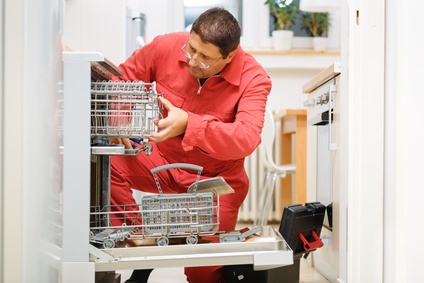 • Haier
• Wolf
• GE
• Hotpoint
• Maytag
• Whirlpool
• Miele
• Sharp
• Thermador
• LG
• Speed Queen
• Frigidaire
• Roper
• Subzero
• Jenn-Air
• Electrolux
• ASKO
• Sears
• Admiral
• Samsung
Call Us to Restore Your Home Appliances in Tacoma, WA
Now that you know what we can do to your old appliances, give us a call and experience appliance repair in Tacoma, WA like no other. Ring us at (253) 201-2520 so we can prove to you what it means to have your repairs handled by a professional and reliable company. Customer satisfaction is our guarantee, not only for our products but more importantly when it comes to our services. Reach out to us if you are looking for the most trusted company providing appliance repair in Tacoma, WA. It is about time you experience first-hand the kind of appliance repair in Tacoma, WA that we at Onsite Appliance have been providing our loyal Tacoma, WA clients. We can assure you that you will be in good hands the minute you pick up the phone and call our number.
Pierce County Service Area
Tacoma, Puyallup, Lakewood, Bonney Lake, University Place, Sumner, Fife, Orting, Steilacoom, Buckley, Eatonville, DuPont, Edgewood, Fircrest, Roy, Ruston, South Prairie, Wilkeson, Carbonado, Kapowsin, Browns Point, Purdy, Wauna, Home, North Puyallup
98409, 98405, 98406, 98404, 98407, 98408, 98418, 98444, 98403, 98402, 98465, 98466, 98445, 98421, 98467, 98413, 98422, 98424, 98433, 98442, 98443, 98446, 98492, 98499, 98416, 98431, 98447, 98450, 98455, 98460, 98471, 98477, 98493, 98401, 98411, 98412, 98415, 98417, 98419, 98448, 98464, 98490