Premium Appliance Repair in Shoreline, WA by Onsite Appliance
For years, Onsite Appliance has been the leading provider of reliable and budget-friendly appliance repair in Shoreline, WA. Whatever your repair needs are, we can try to make the entire process as quick and simple as possible. Engage our services and watch as your machines literally spring back to life. Do not just throw out malfunctioning home appliances. We can work magic with any piece of laundry machine, refrigerator, dishwasher, stove, and so much more. We accommodate all types of part replacement, overhaul or reconstruction of dilapidated machines.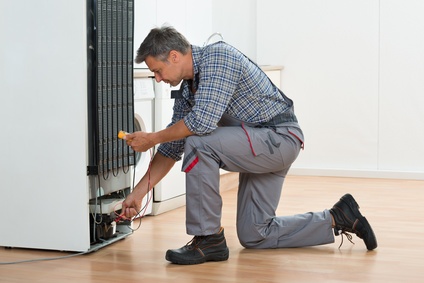 We Are Your Trusted GE Appliance Repair Technicians in Shoreline, WA
Onsite Appliance is compliant of the Shoreline, WA laws, and all our actions are guided by protocols and standard procedures. We ensure that all restored items are functioning as expected and without any risks when used. Entrusting your damaged electrical home appliances to the pros is a smart move. Fixing your own appliances is not as easy as they make it look in appliance repair videos. While DIY kits may cost a lot cheaper, they are not worth the frustration and the time you will be spending doing the entire process yourself.
Reliable LG Appliance Repair in Shoreline, WA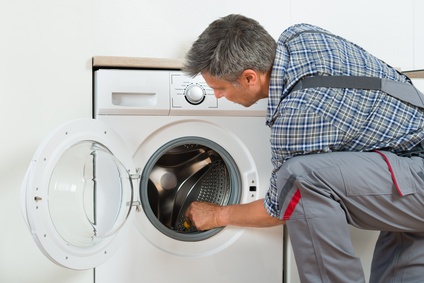 Suffer no more because with us, it will be easier to look for an appliance repair near you. More and more people in Shoreline, WA are coming to Onsite Appliance to have their home appliances restored. They make home management a lot simpler and easier.
Safe and Convenient Stove Repairs in Shoreline, WA
It can be risky to try to fix the stove yourself. We highly advise against any attempts on DIY appliance repair in Shoreline, WA especially when it comes to anything fire-related such as stoves. Whenever appliances malfunction, you always need a well-qualified technician to do proper inspection before undertaking the repair work. If there are gas leaks, your damaged stove can burst into flames if not properly attended to. Electrical stoves are not the kind of home appliances you would attempt to fix on your own without technical experience in dealing with complex electrical circuits.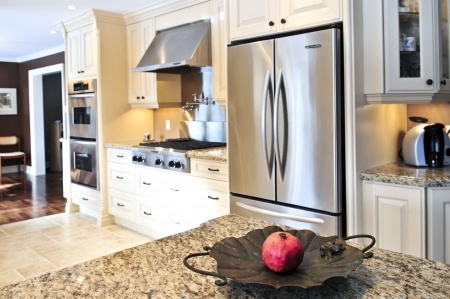 Microwaves repairs in Shoreline, WA
We will never recommend that you buy a new oven until we have exhausted all our skills in trying to fix it first. We provide you the best value for your money by giving more than what is expected from us. Simply give us a call when you need our assistance and our crew of professional technicians will be at your doorstep in no time. Repair clinic reviews in Shoreline show that we have the most affordable microwave reconstruction rates. No need to suffer with bad service to save money.
Complete Refrigerator Repairs Shoreline, WA When You Need It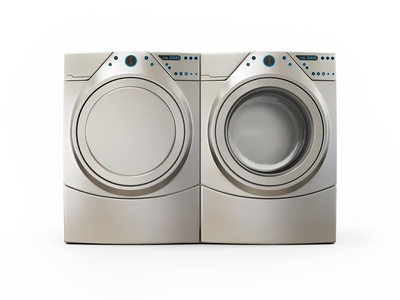 Our parts warehouse in Shoreline, WA allows us to continue working with no delays in case a part is needed on the spot. You will need our honest opinion as to whether you should fix your current problematic refrigerator or you should buy a new one. We are a team of professionals and we will charge you only for the parts that need necessary replacements. We understand that a broken refrigerator can be highly inconvenient especially for big families in Shoreline, WA. Nobody does refrigerator repairs in Shoreline better than we do at Onsite Appliance. We provide quick refrigerator repairs in Shoreline, Washington at very competitive rates.
Dishwasher repairs in Shoreline, Washington
From rattling noises to draining and dispenser problems, Onsite Appliance, can solve whatever issues you have with your dishwasher. We have a quick turn-around time for dishwasher repairs in Shoreline, WA because we know how difficult it is to wash your dishes without it. Our professional experts have fixed all types of dishwasher brands and models so you can expect nothing but polished workmanship from Onsite Appliance. Whether the washer is leaking or you don't know why it doesn't leave your dishes clean, you can call us to quickly come and fix it for you in no time. We are experienced in handling all sizes and makes of dishwashers and other machines.
Here are some of the brands we have mastered:
• Sharp
• Dacor
• ASKO
• Westinghouse
• LG
• Frigidaire
• Speed Queen
• Estate
• Roper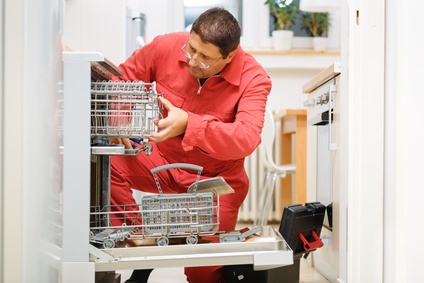 • Sears
• GE
• General Electric
• Maytag
• Whirlpool
• Bosch
• Miele
• Hotpoint
• KitchenAid
• Amana
• Admiral
• Kenmore
• Electrolux
• Samsung
• Haier
• Panasonic
• Subzero
• Jenn-Air
• Thermador
• Wolf
Call Onsite Appliance for Premium and Low-Cost Servicing in Shoreline, Washington
100% customer satisfaction is our guarantee, and our commitment to providing you with quality service has never wavered since day one. Now that you know what we can do to your old appliances, give us a call and experience appliance repair in Shoreline, WA like no other. Reach out to us today when you have home appliances that need to be examined or fixed. We can assure you that you will be in good hands the minute you pick up the phone and call our number.Call us now at 123-456-7890 and let us work our magic on your damaged home appliances. We take pride in being the leading provider of affordable and efficient appliance repair in Shoreline, WA.
King County Service Area
Kenmore, Beaux Arts Village, Redmond, Covington, Algona, Burien, Clyde Hill, Black Diamond, Des Moines, Skykomish, Issaquah, Woodinville, Federal Way, North Bend, Duvall, Lake Forest Park, Seattle, Bellevue, Klahanie, Lea Hill, Sammamish, Hunts Point, Medina, Mercer Island, Kent, Maple Valley, Kirkland, SeaTac, Snoqualmie, Shoreline, Normandy Park, Yarrow Point, Enumclaw, Renton, Carnation, Newcastle
98133, 98155, 98160, 98177