Welcome To Appliance Repair Renton, WA
We provide the most dependable and cost-efficient appliance repair in Renton, WA. We accommodate all types of part replacement, overhaul or reconstruction of dilapidated machines. Instead of bringing your broken machine to various remote service centers, it is best to consult with experts from us here at Onsite Appliance. Save more money when you come to us for a quick and exceptional fix. We have the quickest turnaround times compared to other local restoration shops.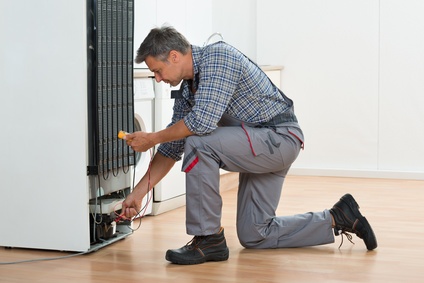 Our GE Appliance Repair in Renton, Washington Comes With a 100% Trust Guarantee
While DIY kits may cost a lot cheaper, they are not worth the frustration and the time you will be spending doing the entire process yourself. Do not attempt to fix your home appliance by simply following DIY methods that may lead to accidents. We follow all safety protocols in Renton, WA when restoring broken appliances entrusted to us. Repairing electrical appliances such as stoves, refrigerators, dryers, microwave ovens, air conditioning systems, just to name a few, needs technical expertise that you can only get from a duly registered and licensed company in Renton, Washington. We can guarantee you get back a fully-restored machine that is safe to use. We conduct regular trainings to ensure that our knowledge is up-to-date.
Onsite Appliance Covers LG Appliance Repair in Renton, WA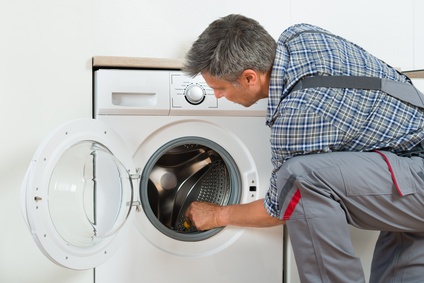 Regardless of what make, model or brand you have in Renton, WA, our skilled technicians know how to diagnose and fix them. Our professional technicians are highly-skilled and consistently trained to ensure that they are equipped with the proper knowledge in handling even the latest brands and models. Save yourself from the frustration of dealing with items that repeatedly break down, costing you time and money.
Stove Repairs Made Safe and Convenient in Renton, WA
Our technicians are highly knowledgeable and experienced when it comes to handling gas or electric stoves alike. Attempting to save money might cost you your property or even your life. We work fast so you may be able to safely use your stove as soon as possible. Nowhere in Renton, WA, can you find a more reliable technician than at Onsite Appliance. When your gas stove is in trouble, do not attempt to fix the problem yourself, especially if you do not know what has caused it in the first place as well as the extent of its damage.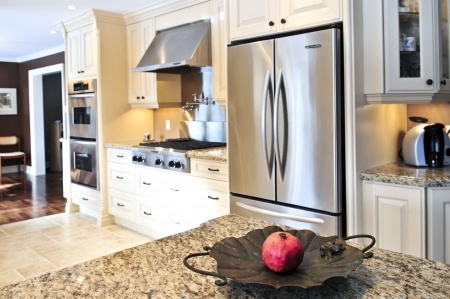 Budget-Friendly Microwave Repairs Renton, WA
There is no need to buy a new oven until our skilled technicians in Renton have taken a look at it. We provide you the best value for your money by giving more than what is expected from us. Simply give us a call when you need our assistance and our crew of professional technicians will be at your doorstep in no time. For us at Onsite Appliance, however, we take the challenge of fixing microwave ovens head-on. You need not worry about the cost of repair because it will be significantly less than the cost of a new microwave oven.
Quick and Efficient Refrigerator Repairs Renton, WA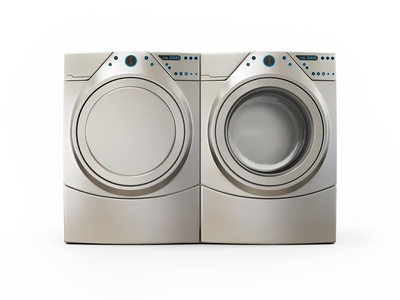 Onsite Appliance provides honest recommendations whether an item can still be salvaged or you are better off buying a new one. We have an extensive parts warehouse in Renton, WA that allows us to work continuously and avoid any delays in the rehabilitation of your appliance. We are a team of professionals and we will charge you only for the parts that need necessary replacements. When running smoothly, they can preserve food items over extended periods of time until when needed for cooking or consumption. We understand that a broken refrigerator can be highly inconvenient especially for big families in Renton, WA.
Exceptional Dishwasher Repairs Renton, Washington
Our expertise will allow you to maximize the usage of your appliance. Enjoy the full lifespan of your appliances. We are experts at restoring home appliances that may already seem unusable. Buying a new dishwasher should be the last option because our Renton, Washington technicians can save you money by fixing your old dishwasher that may be having problems at the moment. We have sufficient knowledge on how every brand of dishwasher works so we can confidently restore your unit to working condition.
The range of the appliance brands and service that we offer in Renton, WA include the following:
• GE
• KitchenAid
• Estate
• Roper
• Panasonic
• ASKO
• Kenmore
• Speed Queen
• Subzero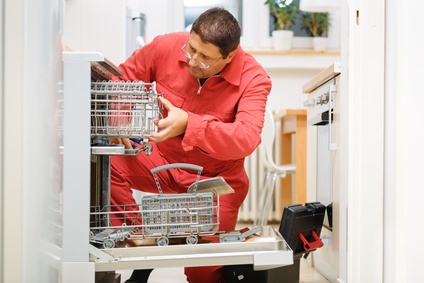 • Admiral
• Electrolux
• Dacor
• Hotpoint
• Thermador
• Sharp
• Maytag
• Samsung
• Sears
• Frigidaire
• Bosch
• Whirlpool
• General Electric
• LG
• Jenn-Air
• Westinghouse
• Haier
• Miele
• Wolf
• Amana
Call Us and We Will Immediately Restore Your Home Appliances in Renton, Washington
Keeping our customers happy and satisfied with our workmanship has always been our top priority. Reach out to us today when you have home appliances that need to be examined or fixed. Our team will be happy to assist you with your concerns. No need to tire yourself out in looking for another appliance repair in Renton, WA when you have the most reliable and efficient solutions at your own fingertips. Enjoy your home appliances once again when you call us at (206) 202-2733. Avoid being a victim of inefficient repairs and trust only us here at Onsite Appliance.
King County Service Area
Sammamish, Beaux Arts Village, Normandy Park, SeaTac, Kirkland, Snoqualmie, Klahanie, Duvall, Medina, Black Diamond, Lea Hill, Woodinville, Clyde Hill, Yarrow Point, Burien, Maple Valley, Bellevue, Renton, Seattle, Kent, North Bend, Carnation, Issaquah, Enumclaw, Covington, Federal Way, Lake Forest Park, Skykomish, Newcastle, Algona, Kenmore, Redmond, Mercer Island, Des Moines, Hunts Point, Shoreline
98055, 98056, 98057, 98058, 98059, 98178