Welcome To Appliance Repair Kirkland, WA
You can count on Onsite Appliance to provide cost-effective solutions when you are in need of appliance repair in Kirkland, WA. We have well-trained technicians in our team whom you can depend on to lengthen the life of the machines you use to help manage your home. We have been repairing appliances of all brands and models for years, and in every restoration job we handle, we guarantee 100% customer satisfaction. Do not just throw out malfunctioning home appliances. We can work magic with any piece of laundry machine, refrigerator, dishwasher, stove, and so much more. We have a vast experience in repairing appliances of all kinds.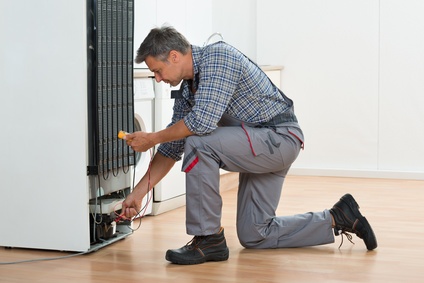 Trust Only Onsite Appliance for your GE Appliance Repair in Kirkland, WA
We examine your faulty appliances and fix them properly to keep them running smoothly and to give you service for more years to come. We ensure that all restored items are functioning as expected and without any risks when used. We follow all safety protocols in Kirkland, WA when restoring broken appliances entrusted to us. Our professional technicians are employed according to experience and character so you can rest assured that you will be serviced by nothing but the most competent in the industry. Fixing home appliance yourself is easier said than done, even with the help of appliance repair videos or DIY kits.
Trust Us With Your LG Appliance Repair in Kirkland, WA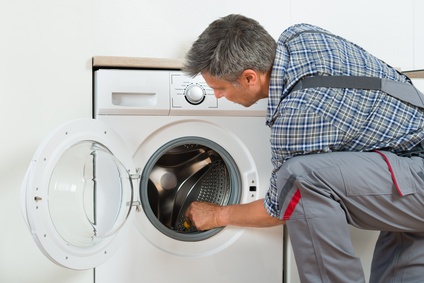 More and more people in Kirkland, WA are coming to Onsite Appliance to have their home appliances restored. As the leading Kirkland appliance repair company, we boast in providing a variety of local repair services. Our technicians can do magic on every type of machine you have in your home. It is rather unthinkable to live in a house without any appliance in sight.
Stove repairs Kirkland, WA
Our technicians have knowledge on the possible risks involved, such as gas leaks and electrical faulty wirings, and you can rely on them to ensure your safety as well as the safety of your appliance. Trust only certified technicians from Onsite Appliance when it comes to outstanding stove repairs. Our professionals are experienced in inspecting and fixing virtually any brand or model of electrical stoves. If your stove is not working, it is always safe to call a professional to do the much needed appliance repair in Kirkland, WA. Leave stove rehabilitation to the experts here at Onsite Appliance. It can be risky to try to fix the stove yourself.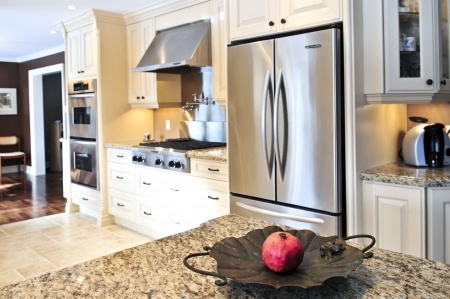 Microwaves repairs in Kirkland, WA
Our professional experts guarantee quick and efficient reconstruction services without sacrificing the quality of the repair. Our technicians in Kirkland, WA excel in all types of repair, so you should call us to send them to your home where they will carefully troubleshoot and repair the appliance for you. We will determine if replacements are required and how much it would cost to restore your microwave into a normal working condition. Most overhaul companies may claim that microwaves are costlier to repair than buying a new one but we beg to differ. Most of them will recommend the purchase of a new one. You do not need to endure incompetent services just to save money.
Refrigerator repairs Kirkland, WA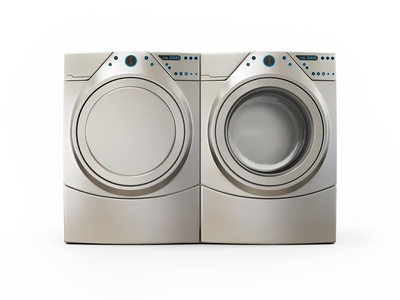 A refrigerator can be a costly investment and we understand that it can be highly impractical to just dispose of a slightly broken item. A fridge can be an expensive appliance and you do not have to buy a new one if the problem you are experiencing with it can be fixed. Whatever it is, our Kirkland, Washington technicians can take a look at it and do the necessary measures to remedy the problem. A refrigerator that is not cooling could easily result to losses incurred if food stored inside goes bad, so you may probably prefer our same-day refrigerator repair services in Kirkland, WA. We guarantee return of a working fridge within the day so you can move along with more important things. With regular maintenance, a refrigerator can typically last up to 17 years.
Dishwasher repairs in Kirkland, Washington
We are experienced in handling all sizes and makes of dishwashers and other machines. They are extensively experienced in restoring such kitchen appliances into normal functioning state once more. Our professional experts have fixed all types of dishwasher brands and models so you can expect nothing but polished workmanship from Onsite Appliance. If your dishwasher is not working properly as it should, give us a call. Buying a new dishwasher should be the last option because our Kirkland, Washington technicians can save you money by fixing your old dishwasher that may be having problems at the moment. We are here to ensure that your dishwasher works like it did when it was brand new.
We know how to fix every make and model. Following is a list of the most popular brands we have worked on:
• Whirlpool
• Panasonic
• Jenn-Air
• Dacor
• GE
• LG
• Frigidaire
• Admiral
• Kenmore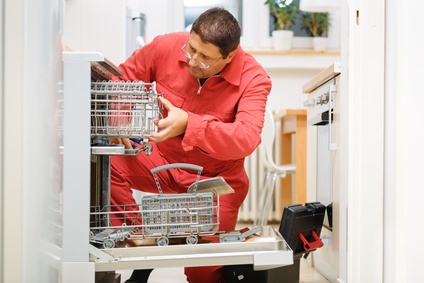 • Wolf
• Thermador
• Amana
• Sears
• Samsung
• Estate
• Bosch
• Electrolux
• KitchenAid
• Maytag
• General Electric
• Sharp
• Subzero
• ASKO
• Speed Queen
• Miele
• Roper
• Hotpoint
• Haier
• Westinghouse
Call Us and We Will Immediately Restore Your Home Appliances in Kirkland, Washington
We take pride in being the leading provider of affordable and efficient appliance repair in Kirkland, WA. Reach out to us if you are looking for the most trusted company providing appliance repair in Kirkland, WA. When you are experiencing any emergency issues with any of your appliances at home in Kirkland, Washington, you should call us right away to give you an estimate and possibly schedule a same-day repair appointment. Customer satisfaction is our guarantee, not only for our products but more importantly when it comes to our services. We are not magicians, but we always make an effort to enhance our knowledge and master our craft.
King County Service Area
Algona, Lea Hill, Skykomish, Clyde Hill, Lake Forest Park, Issaquah, Normandy Park, Black Diamond, Mercer Island, Maple Valley, Redmond, Newcastle, Sammamish, Kent, Kirkland, Kenmore, Duvall, Des Moines, Bellevue, Carnation, Covington, Woodinville, Snoqualmie, Medina, Seattle, SeaTac, Enumclaw, Beaux Arts Village, Shoreline, Burien, Yarrow Point, Hunts Point, Klahanie, Federal Way, Renton, North Bend
98033, 98034, 98083