Guaranteed Reliable Appliance Repair in Bellevue, WA
You can count on Onsite Appliance to provide cost-effective solutions when you are in need of appliance repair in Bellevue, WA. We conduct thorough diagnosis of our clients' broken appliances to make the necessary restoration for minimal costs. Engage our services and watch as your machines literally spring back to life. We have been repairing appliances of all brands and models for years, and in every restoration job we handle, we guarantee 100% customer satisfaction. You will be impressed at our expertise when it comes to bringing back dead machines to life. We accommodate all types of part replacement, overhaul or reconstruction of dilapidated machines.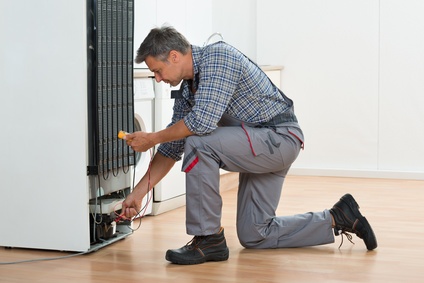 Professional GE Appliance Repair Technicians at Your Service in Bellevue, WA
Fixing your own appliances is not as easy as they make it look in appliance repair videos. We follow all safety protocols in Bellevue, WA when restoring broken appliances entrusted to us. We conduct regular trainings to ensure that our knowledge is up-to-date. Being duly registered to operate our business in Bellevue, we can assure you that protocols, standards and safety procedures are strictly implemented. Our professional technicians are employed according to experience and character so you can rest assured that you will be serviced by nothing but the most competent in the industry.
Onsite Appliance Covers LG Appliance Repair in Bellevue, WA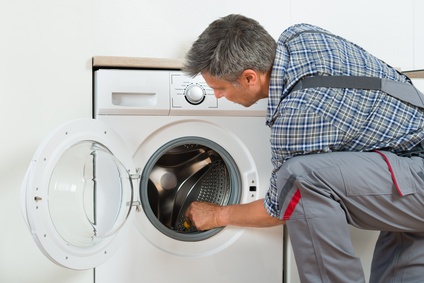 Suffer no more because with us, it will be easier to look for an appliance repair near you. Our professional technicians are highly-skilled and consistently trained to ensure that they are equipped with the proper knowledge in handling even the latest brands and models. Home appliances are a staple in every modern home in Bellevue, WA. Our workmanship is always to the highest level of excellence.
Stove Repairs Made Safe and Convenient in Bellevue, WA
Our high priority on quality service and safety is your guarantee that you and your property will be kept safe at all times. The technicians we have at Onsite Appliance have been trained well to diagnose all types of appliances, and then whatever the problem is, they get right down to fixing it, making sure to take the necessary safety precautions. All necessary safety precautions have to be done when dealing with a problematic gas or electric stove. Nowhere in Bellevue, WA, can you find a more reliable technician than at Onsite Appliance. Electrical stoves are not the kind of home appliances you would attempt to fix on your own without technical experience in dealing with complex electrical circuits.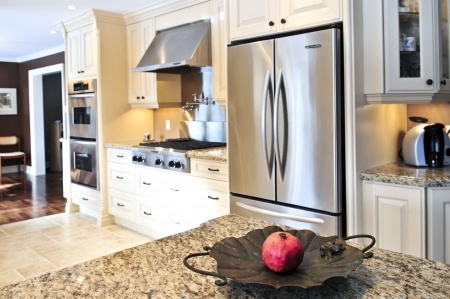 Budget-Friendly Microwave Repairs Bellevue, WA
Microwaves may be tricky to repair and unlike most overhaul centers that will recommend that you just buy a new one, we will exhaust our resources to see if anything can still be done. We will determine if replacements are required and how much it would cost to restore your microwave into a normal working condition. We provide you the best value for your money by giving more than what is expected from us. Because we always pay great attention to detail, there are things we can detect and repair that other companies cannot. Check out what others in Bellevue are saying about our low-cost microwave repairs through our repair clinic reviews.
Newly-Refurbished Refrigerators Come Easy in Bellevue, WA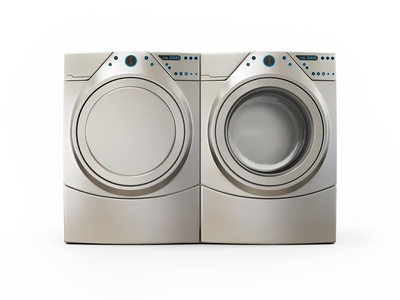 We have a warehouse in Bellevue, WA complete with all the needed supplies and refrigerator parts so we are able to work on your refrigerator right away. Onsite Appliance provides honest recommendations whether an item can still be salvaged or you are better off buying a new one. Although these electrical appliances may not develop problems frequently, when they eventually do, you may have to call an expert repairman to fix them. We are a team of professionals and we will charge you only for the parts that need necessary replacements. It is almost impossible to manage a home without it.
We are Masters in Dishwasher Repairs in Bellevue, WA
Do not take the longer route of fixing the dishwasher yourself when you can take a much shorter route with us. When your dishwasher is not working properly as you would expect, we have the right repairmen to inspect and determine the right solution. We understand the convenience brought by a dishwasher in every home and that is why we guarantee quick washer repairs within 24 hours. Our technicians provide the fastest and most efficient dishwasher repairs in Bellevue, WA. When your dishwasher is in trouble, call us. DIY videos can only make the process look so easy but once you get down to actually doing it, you will realize that fixing your dishwasher yourself is not "a walk in the park."
We know how to fix every make and model. Following is a list of the most popular brands we have worked on:
• Maytag
• Panasonic
• Frigidaire
• Hotpoint
• Westinghouse
• Speed Queen
• Haier
• Kenmore
• Subzero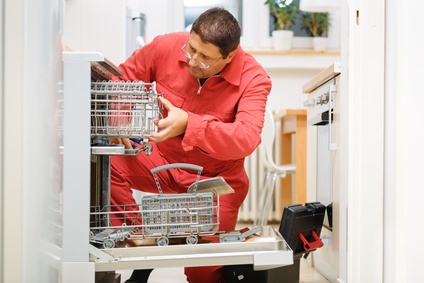 • Admiral
• KitchenAid
• Bosch
• LG
• Electrolux
• Roper
• Sears
• Samsung
• ASKO
• Wolf
• Whirlpool
• Estate
• Amana
• Thermador
• Sharp
• Jenn-Air
• General Electric
• Miele
• Dacor
• GE
Call Onsite Appliance for Premium and Low-Cost Servicing in Bellevue, Washington
Reach out to us today when you have home appliances that need to be examined or fixed. We take pride in being the leading provider of affordable and efficient appliance repair in Bellevue, WA. Use the phone number provided in our contact details to call us directly and one of our appliance repairmen will speak with you. Allow Onsite Appliance to make a significant change in your life. 100% customer satisfaction is our guarantee, and our commitment to providing you with quality service has never wavered since day one.
King County Service Area
Bellevue, Maple Valley, Woodinville, Federal Way, Kenmore, Kent, Shoreline, Clyde Hill, Algona, North Bend, Klahanie, Sammamish, Newcastle, Medina, Lake Forest Park, Burien, Enumclaw, Des Moines, Normandy Park, Duvall, Renton, SeaTac, Carnation, Black Diamond, Covington, Issaquah, Beaux Arts Village, Kirkland, Lea Hill, Hunts Point, Mercer Island, Seattle, Skykomish, Yarrow Point, Snoqualmie, Redmond