Quick and Easy Appliance Repair in Virginia Beach, VA by Onsite Appliance
Those with broken appliances at home must immediately consult Onsite Appliance and have them undergo an appliance repair in Virginia Beach, VA. Hiring us is a much more affordable option as compared to buying brand new items. You do not need to think twice about hiring us to fix your stuff because we guarantee that our services are top-notch. We are intent on solving your technical problems right away so you can be free from the stress and inconvenience of a broken down machine in no time. You do not have to suffer for long periods while we do the fixing because we guarantee the shortest turnaround time in repairing appliances.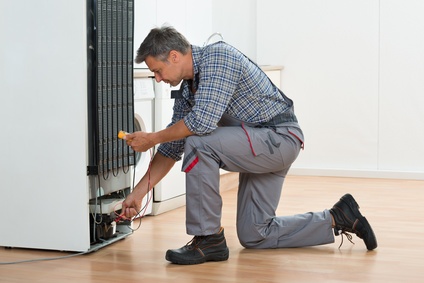 Professional GE Appliance Repair Technicians at Your Service in Virginia Beach, VA
You can trust us to work our magic on your beloved appliances, while ensuring your safety at all times. Our professional technicians are employed according to experience and character so you can rest assured that you will be serviced by nothing but the most competent in the industry. Onsite Appliance ensures safety and product efficiency by following standard procedures and guidelines when repairing damaged items in Virginia Beach, VA. Do not attempt to fix your home appliance by simply following DIY methods that may lead to accidents. It can be inspiring watching repair videos but do not risk your life and property by fixing your damaged appliances yourself.
We Deal with LG Appliance Repair in Virginia Beach, VA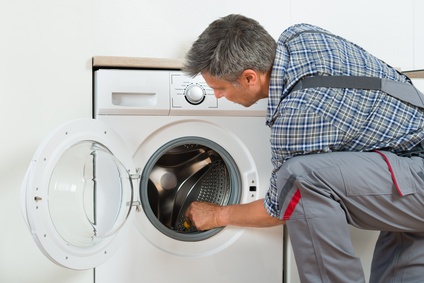 It is rather unthinkable to live in a house without any appliance in sight. We service the widest range of appliances in residential homes unlike any of our competition in Virginia Beach, VA. When you contact us, you gain peace of mind knowing that our licensed technicians have all the necessary skills to carry out the services we offer.
The Safest Stove Repairs in Virginia Beach, VA
It can be risky to try to fix the stove yourself. If your stove is not working, it is always safe to call a professional to do the much needed appliance repair in Virginia Beach. There are elements in the stove that can prove to be dangerous under untrained hands When your gas stove is in trouble, do not attempt to fix the problem yourself, especially if you do not know what has caused it in the first place as well as the extent of its damage. Whenever appliances malfunction, you always need a well-qualified technician to do proper inspection before undertaking the repair work. Trust only certified technicians from Onsite Appliance when it comes to outstanding stove repairs.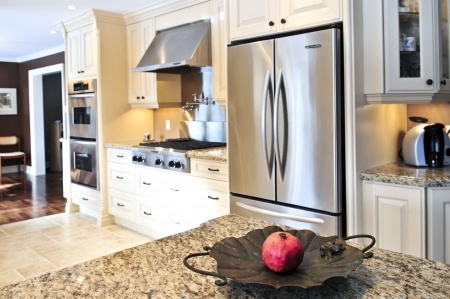 Expert Microwave Repair Service in Virginia Beach, VA
Microwaves may be tricky to repair and unlike most overhaul centers that will recommend that you just buy a new one, we will exhaust our resources to see if anything can still be done. No need to suffer with bad service to save money. To receive an estimate, simply provide all the essential information such as your address as well as the microwave brand and model. Our technicians in Virginia Beach, VA excel in all types of repair, so you should call us to send them to your home where they will carefully troubleshoot and repair the appliance for you. You need not worry about the cost of repair because it will be significantly less than the cost of a new microwave oven.
Effective Refrigerator Repairs Available in Virginia Beach, VA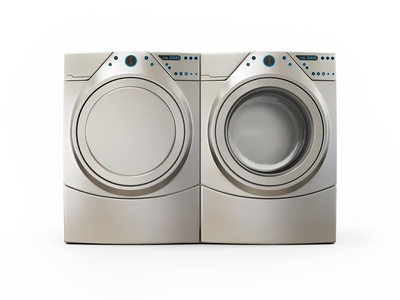 With regular maintenance, a refrigerator can typically last up to 17 years. However, there may untoward instances that can affect its performance. The problem may just be as simple as a water leakage or a more complex one. A fridge can be an expensive appliance and you do not have to buy a new one if the problem you are experiencing with it can be fixed. We can teach you how to maintain your appliances so that you can perform daily maintenance that will prevent future malfunction. As a leading appliance repair/maintenance service in Virginia Beach, we know that most homes have a refrigerator and you must have it repaired as soon as it malfunctions.
Expert Technicians on Dishwasher Concerns in Virginia Beach, Virginia
When you hire our service, your dishwasher will function just as it did the day you bought it. We service all types of dishwashers and have all the necessary tools used in the industry for their repair. Dishwashers were made to make daily life more comfortable for families, so when this machine breaks down, it is a major concern. Washing the dishes is a difficult chore so if your dishwasher breaks down, it is best to call the right appliance repair professionals in Virginia Beach, Virginia . We have encountered every brand of dishwashing machines so we know how to restore them in case they get into some kind of trouble.
We provide first-rate rehabilitation services on the following brands:
· Haier
· Westinghouse
· Jenn-Air
· Roper
· Thermador
· Whirlpool
· Sears
· General Electric
· Wolf
· Kenmore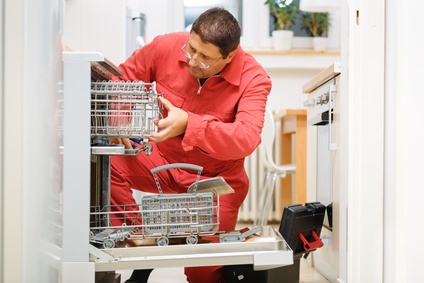 · Amana
· Speed Queen
· Dacor
· Admiral
· KitchenAid
· Subzero
· GE
· Panasonic
· Electrolux
· Maytag
· Bosch
· ASKO
· Sharp
· LG
· Miele
· Hotpoint
· Estate
· Samsung
· Frigidaire
Call Us Today and Gain the Privilege of Hiring the Best and Most Affordable Repair Service in Virginia Beach, VA
Call us right now so that we can diagnose the problem on your machine and fix it right away. Our friendly and competent consultants will gladly receive your service calls. Be sure to hire the right professionals to avoid excessive expenses. It is about time you experience first-hand the kind of appliance repair in Virginia Beach, Virginia that we at Onsite Appliance have been providing our loyal clients. Reach out to us today when you have home appliances that need to be examined or fixed.
Virginia Beach Norfolk Newport News, VA-NC Metropolitan Service Area
Norfolk, Poquoson, Newport News, Chesapeake, Virginia Beach, Williamsburg, Portsmouth, Hampton, Suffolk
23464, 23462, 23454, 23452, 23456, 23455, 23451, 23453, 23457, 23460, 23459, 23461, 23463, 23465, 23479, 23450, 23458, 23466, 23467, 23471