Guaranteed Reliable Appliance Repair in West Valley City, UT
For years, Onsite Appliance has been the leading provider of reliable and budget-friendly appliance repair in West Valley City, UT. Save more money when you come to us for a quick and exceptional fix. We have been repairing appliances of all brands and models for years, and in every restoration job we handle, we guarantee 100% customer satisfaction. Instead of bringing your broken machine to various remote service centers, it is best to consult with experts from us here at Onsite Appliance. Do not just throw out malfunctioning home appliances. We can work magic with any piece of laundry machine, refrigerator, dishwasher, stove, and so much more. We accommodate all types of part replacement, overhaul or reconstruction of dilapidated machines.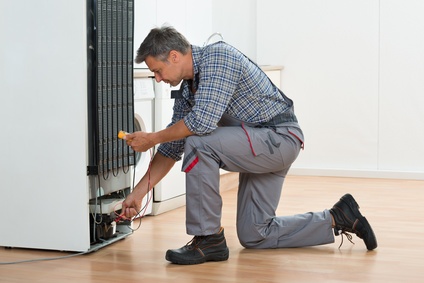 Trust Only Onsite Appliance for your GE Appliance Repair in West Valley City, UT
Do not attempt to fix your home appliance by simply following DIY methods that may lead to accidents. Whether you have malfunctioning kitchen appliances, laundry machines or any other type of electrical or gas appliances, we have highly skilled technicians to provide the most effective solutions in West Valley City. Entrusting your damaged electrical home appliances to the pros is a smart move. We at Onsite Appliance are your trusted technicians in West Valley City, UT. If you think you can save from repair services by doing it yourself, think again. You may even end up buying tools you do not know how to use effectively, or worse, hurt yourself in the process.
Seeking LG Appliance Repair West Valley City, UT?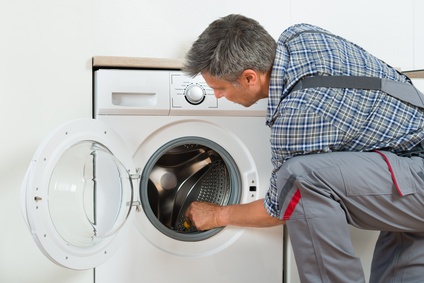 Our professional technicians are highly-skilled and consistently trained to ensure that they are equipped with the proper knowledge in handling even the latest brands and models. Suffer no more because with us, it will be easier to look for an appliance repair near you. Knowing every feature and aspect of the various brands of appliances we cover is part of our professional training. More and more people in West Valley City, UT are coming to Onsite Appliance to have their home appliances restored.
Stove Repairs Made Safe and Convenient in West Valley City, UT
Whenever appliances malfunction, you always need a well-qualified technician to do proper inspection before undertaking the repair work. Our professionals are experienced in inspecting and fixing virtually any brand or model of electrical stoves. Leave stove rehabilitation to the experts here at Onsite Appliance. Here at Onsite Appliance, we follow strict guidelines and use specialized equipment when fixing stoves of any make or model in West Valley City, UT. Trust only certified technicians from Onsite Appliance when it comes to outstanding stove repairs.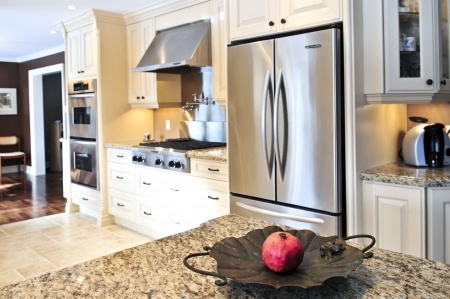 Low Cost Microwave Repairs West Valley City, UT
We guarantee value for your money, so even though we may not have the cheapest rates around, we come highly recommended because our services are always top-notch and affordable. Microwaves may be tricky to repair and unlike most overhaul centers that will recommend that you just buy a new one, we will exhaust our resources to see if anything can still be done. There is no need to buy a new oven until our skilled technicians in West Valley City have taken a look at it. You need not worry about the cost of repair because it will be significantly less than the cost of a new microwave oven. When your microwave's touchpad fails to respond or if it does not heat or turn on at all, having it restored by our professional technicians can cost a lot less than buying a brand new one. Today, the variety of microwaves available in the market is huge with differences in terms of sizes, color and of course prices.
Fully Functioning Refrigerators in West Valley City, UT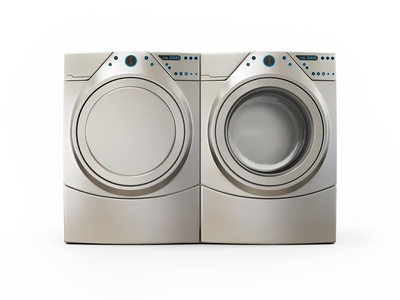 A fridge can be an expensive appliance and you do not have to buy a new one if the problem you are experiencing with it can be fixed. With regular maintenance, a refrigerator can typically last up to 17 years. We do not charge you for unnecessary part replacements just so we can bill you higher. It is almost impossible to manage a home without it. We have a warehouse in West Valley City, UT complete with all the needed supplies and refrigerator parts so we are able to work on your refrigerator right away. We guarantee return of a working fridge within the day so you can move along with more important things.
Exceptional Dishwasher Repairs West Valley City, Utah
We are here to ensure that your dishwasher works like it did when it was brand new. We have encountered every brand of dishwashing machines so we know how to restore them in case they get into some kind of trouble. Do not take the longer route of fixing the dishwasher yourself when you can take a much shorter route with us.Let our technicians go over your dishwashing unit in West Valley City, Utah. A dishwashing machine is an important home appliance and we know that they can cost quite a bit, too.
We are knowledgeable and certified professionals when it comes to handling the following brands:
• Sharp
• General Electric
• ASKO
• Samsung
• Roper
• LG
• GE
• Admiral
• KitchenAid
• Subzero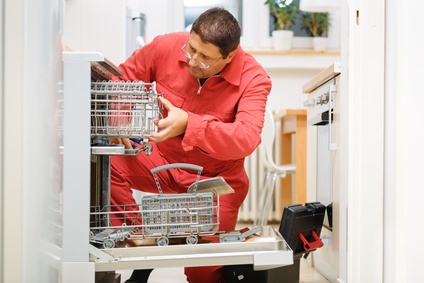 • Speed Queen
• Estate
• Panasonic
• Haier
• Jenn-Air
• Kenmore
• Maytag
• Miele
• Wolf
• Dacor
• Sears
• Electrolux
• Westinghouse
• Bosch
• Hotpoint
• Whirlpool
• Thermador
• Amana
• Frigidaire
Call Us and We Will Immediately Restore Your Home Appliances in West Valley City, Utah
Keeping our customers happy and satisfied with our workmanship has always been our top priority. Now that you know what we can do to your old appliances, give us a call and experience appliance repair in West Valley City, UT like no other. Customer satisfaction is our goal here at Onsite Appliance. Our consultants are waiting for your call. We can assure you that you will be in good hands the minute you pick up the phone and call our number.
Salt Lake County Service Area
Taylorsville, West Valley City, Riverton, West Jordan, Cottonwood Heights, Salt Lake City, Sandy, Mount Olympus, South Salt Lake, Murray, South Jordan, Alta, Midvale, Holladay, Herriman
84044, 84081, 84104, 84118, 84119, 84120, 84123, 84125, 84126, 84127, 84128, 84129, 84130, 84131, 84170