Premium Appliance Repair in Taylorsville, UT by Onsite Appliance
You can count on Onsite Appliance to provide cost-effective solutions when you are in need of appliance repair in Taylorsville, UT. We have been repairing appliances of all brands and models for years, and in every restoration job we handle, we guarantee 100% customer satisfaction. We can fix even badly-damaged refrigerators, heating and air conditioning systems, washing machines, dishwashers, ovens, freezers and many others. We have well-trained technicians in our team whom you can depend on to lengthen the life of the machines you use to help manage your home. You do not have to suffer for long periods while we do the fixing because we guarantee the shortest turnaround time in repairing appliances.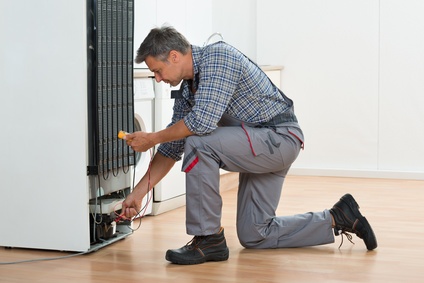 Call Our Trusted GE Appliance Repair Experts
Whether you have malfunctioning kitchen appliances, laundry machines or any other type of electrical or gas appliances, we have highly skilled technicians to provide the most effective solutions in Taylorsville. If you think you can save from repair services by doing it yourself, think again. You may even end up buying tools you do not know how to use effectively, or worse, hurt yourself in the process. Our professional technicians are employed according to experience and character so you can rest assured that you will be serviced by nothing but the most competent in the industry. Do not attempt to fix your home appliance by simply following DIY methods that may lead to accidents. We at Onsite Appliance are your trusted technicians in Taylorsville, UT.
Trust Us With Your LG Appliance Repair in Taylorsville, UT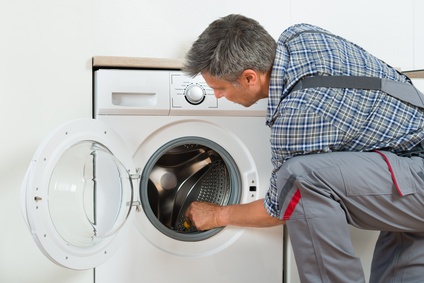 As the leading Taylorsville appliance repair company, we boast in providing a variety of local repair services. Residents in Taylorsville, UT trust Onsite Appliance no matter what brand of home appliance they are having problems with. Save yourself from the frustration of dealing with items that repeatedly break down, costing you time and money.
Stove repairs Taylorsville, UT
All necessary safety precautions have to be done when dealing with a problematic gas or electric stove. We strictly follow safety guidelines so that gas leaks and faulty electrical wirings are avoided. The technicians we have at Onsite Appliance have been trained well to diagnose all types of appliances, and then whatever the problem is, they get right down to fixing it, making sure to take the necessary safety precautions. Stove problems are not easy to fix until you call us to dispatch to your home, one of our Taylorsville, UT repairmen. Our technicians have knowledge on the possible risks involved, such as gas leaks and electrical faulty wirings, and you can rely on them to ensure your safety as well as the safety of your appliance. It can be risky to try to fix the stove yourself.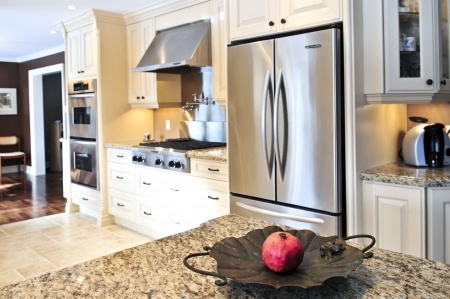 Budget-Friendly Microwave Repairs Taylorsville, UT
Today, the variety of microwaves available in the market is huge with differences in terms of sizes, color and of course prices. We will determine if replacements are required and how much it would cost to restore your microwave into a normal working condition. Our repairmen at Onsite Appliance know the nitty-gritty world of microwave ovens and they will do whatever it takes to have your oven running again at the least affordable cost. For many Taylorsville repair companies, microwave ovens are quite a challenge to repair. Repair clinic reviews in Taylorsville recommend Onsite Appliance for providing the most efficient and affordable rehabilitation costs compared to other local shops.
Quick and Efficient Refrigerator Repairs Taylorsville, UT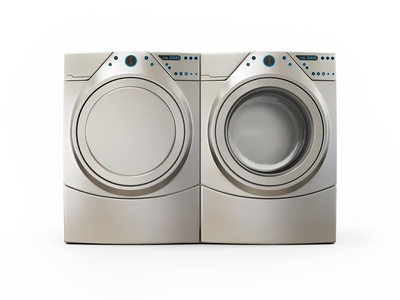 We have an extensive parts warehouse in Taylorsville, UT that allows us to work continuously and avoid any delays in the rehabilitation of your appliance. A fully functioning refrigerator is necessary in preserving the quality of your stocked perishables, which is why we ensure quick and efficient refrigerator repairs. We guarantee return of a working fridge within the day so you can move along with more important things. Any homemaker knows how essential it is to have a fully functioning refrigerator at home. Rather than giving it up for a new fridge, let our skilled technicians perform their magic. When running smoothly, they can preserve food items over extended periods of time until when needed for cooking or consumption.
Dishwasher Repairs Taylorsville, UT
If your dishwasher is not working properly as it should, give us a call. We have a quick turn-around time for dishwasher repairs in Taylorsville, UT because we know how difficult it is to wash your dishes without it. We have sufficient knowledge on how every brand of dishwasher works so we can confidently restore your unit to working condition. Enjoy the full lifespan of your appliances. DIY videos can only make the process look so easy but once you get down to actually doing it, you will realize that fixing your dishwasher yourself is not "a walk in the park." Broken dishwashers can be threats to sanitation and the quality of your food especially when you were not aware that your appliance has been malfunctioning.
We provide first-rate rehabilitation services on the following brands:
• Bosch
• Sears
• Wolf
• ASKO
• Sharp
• Estate
• Westinghouse
• Whirlpool
• Admiral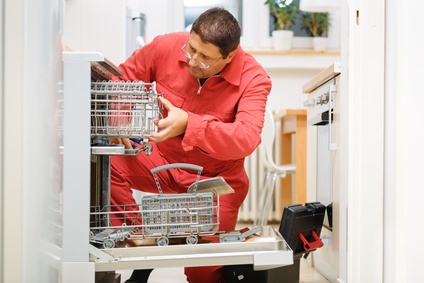 • Subzero
• Haier
• Amana
• Frigidaire
• Dacor
• Thermador
• Roper
• Miele
• KitchenAid
• Electrolux
• Samsung
• Panasonic
• Kenmore
• Maytag
• Hotpoint
• LG
• General Electric
• Jenn-Air
• GE
• Speed Queen
Call Now for Same-Day Appliance Repair Taylorsville, Utah
When you are experiencing any emergency issues with any of your appliances at home in Taylorsville, Utah, you should call us right away to give you an estimate and possibly schedule a same-day repair appointment.Call us now at (801) 614-2838 and let us work our magic on your damaged home appliances. Reach out to us today when you have home appliances that need to be examined or fixed. We can bring your appliances back to life. Our consultants will only be too happy to answer your call. Our team will be happy to assist you with your concerns. Reach out to us if you are looking for the most trusted company providing appliance repair in Taylorsville, UT.
Salt Lake County Service Area
Holladay, South Jordan, Mount Olympus, Riverton, Taylorsville, Sandy, Cottonwood Heights, Midvale, Herriman, West Jordan, Murray, Salt Lake City, South Salt Lake, West Valley City, Alta
84084, 84118, 84119, 84123, 84129