Premium Appliance Repair in Sandy, UT by Onsite Appliance
You can count on Onsite Appliance to provide cost-effective solutions when you are in need of appliance repair in Sandy, UT. Save more money when you come to us for a quick and exceptional fix. The growing number of our loyal customers is proof of our consistent high-quality services. You will be impressed at our expertise when it comes to bringing back dead machines to life. We conduct thorough diagnosis of our clients' broken appliances to make the necessary restoration for minimal costs.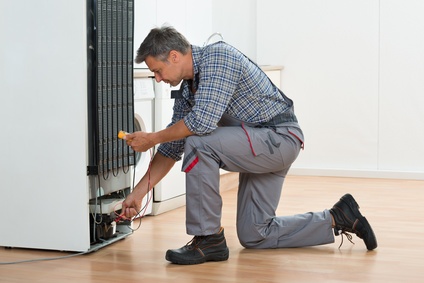 We Are Your Trusted GE Appliance Repair Technicians in Sandy, UT
We examine your faulty appliances and fix them properly to keep them running smoothly and to give you service for more years to come. While DIY kits may cost a lot cheaper, they are not worth the frustration and the time you will be spending doing the entire process yourself. Our certified professionals are knowledgeable on the latest technologies. We at Onsite Appliance are your trusted technicians in Sandy, UT. Entrusting your damaged electrical home appliances to the pros is a smart move.
Reliable LG Appliance Repair in Sandy, UT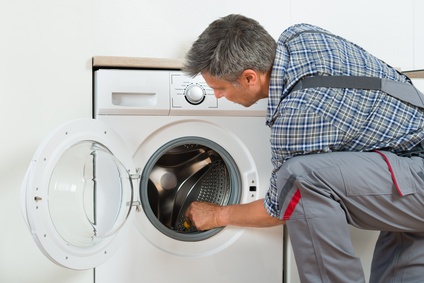 We can handle all types of appliances you have in your home. Our esteemed customers appreciate the fact that they save more money having our technicians repairing more of their broken household appliances. Avoid falling prey to restoration companies in Sandy who only fix the outer part of your item but does a sloppy job on the inside costing you money and wasting your time. More and more people in Sandy, UT are coming to Onsite Appliance to have their home appliances restored.
Stove Repairs Made Safe and Convenient in Sandy, UT
We work fast so you may be able to safely use your stove as soon as possible. Nowhere in Sandy, UT, can you find a more reliable technician than at Onsite Appliance. Common issues with electrical stoves often have to do with heating elements and fuses that may require replacements. Electric or gas stoves must not be messed with by non-professionals when they show signs of malfunctioning. Whenever appliances malfunction, you always need a well-qualified technician to do proper inspection before undertaking the repair work.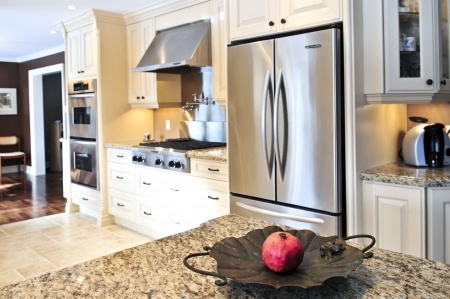 Budget-Friendly Microwave Repairs Sandy, UT
You need not worry about the cost of repair because it will be significantly less than the cost of a new microwave oven. Most overhaul companies may claim that microwaves are costlier to repair than buying a new one but we beg to differ. We provide you the best value for your money by giving more than what is expected from us. We guarantee value for your money, so even though we may not have the cheapest rates around, we come highly recommended because our services are always top-notch and affordable. Check out what others in Sandy are saying about our low-cost microwave repairs through our repair clinic reviews.
Quick and Efficient Refrigerator Repairs Sandy, UT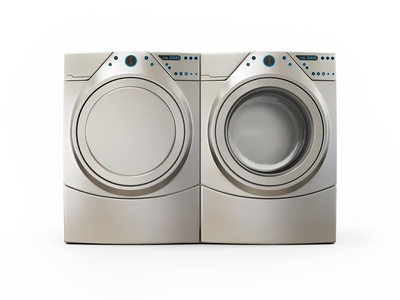 However, there may untoward instances that can affect its performance. Refrigerators do not come cheap but that does not mean Onsite Appliance cannot provide you with a budget-friendly service fee. We have a warehouse in Sandy, UT complete with all the needed supplies and refrigerator parts so we are able to work on your refrigerator right away. We do not charge you for unnecessary part replacements just so we can bill you higher. Although these electrical appliances may not develop problems frequently, when they eventually do, you may have to call an expert repairman to fix them.
Dishwasher Repairs Sandy, UT
From rattling noises to draining and dispenser problems, Onsite Appliance, can solve whatever issues you have with your dishwasher. Our expertise will allow you to maximize the usage of your appliance.Let our technicians go over your dishwashing unit in Sandy, Utah. Do not take the longer route of fixing the dishwasher yourself when you can take a much shorter route with us. Do not just throw away your washer at the slightest hint of malfunction.
We provide first-rate rehabilitation services on the following brands:
• Sears
• Haier
• Bosch
• Dacor
• Wolf
• ASKO
• Thermador
• Admiral
• Amana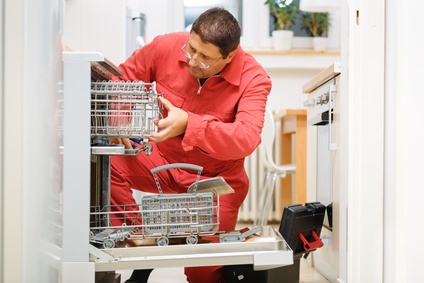 • General Electric
• Whirlpool
• Miele
• Electrolux
• Kenmore
• Speed Queen
• Hotpoint
• Panasonic
• Roper
• Sharp
• KitchenAid
• Subzero
• LG
• Maytag
• Samsung
• Westinghouse
• Estate
• GE
• Jenn-Air
• Frigidaire
Call Us to Restore Your Home Appliances in Sandy, UT
No need to tire yourself out in looking for another appliance repair in Sandy, UT when you have the most reliable and efficient solutions at your own fingertips. Enjoy your home appliances once again when you call us at (801) 614-2838. It is about time you experience first-hand the kind of appliance repair in Sandy, UT that we at Onsite Appliance have been providing our loyal Sandy, UT clients. We are not magicians, but we always make an effort to enhance our knowledge and master our craft. Be one of our loyal customers who have experienced topnotch professional service and guaranteed savings after consulting with us. Keeping our customers happy and satisfied with our workmanship has always been our top priority.
Salt Lake County Service Area
West Valley City, West Jordan, South Salt Lake, Sandy, Mount Olympus, South Jordan, Taylorsville, Murray, Midvale, Riverton, Cottonwood Heights, Salt Lake City, Alta, Herriman, Holladay
84047, 84070, 84090, 84091, 84092, 84093, 84094