Premium Appliance Repair in Riverton, UT by Onsite Appliance
If you are looking for a reliable and professional company to take care of your appliance repair in Riverton, UT, you can rely on Onsite Appliance to do the job for you. We replace parts, conduct maintenance or reconstruct your broken machine as necessary. We accommodate all types of part replacement, overhaul or reconstruction of dilapidated machines. We maintain the quality of our services by continually sending our technicians to trainings, and investing in the latest tools and equipment. Avoid wasting money when you replace a slightly malfunctioning item with a new one.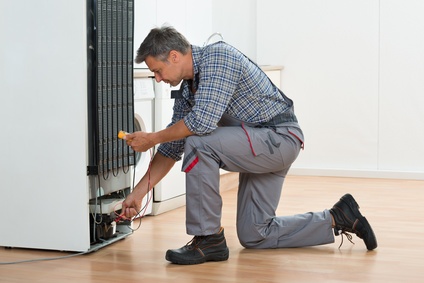 Call Our Trusted GE Appliance Repair Experts
It can be inspiring watching repair videos but do not risk your life and property by fixing your damaged appliances yourself. Fixing home appliance yourself is easier said than done, even with the help of appliance repair videos or DIY kits. Here at Onsite Appliance, we value safety and product quality at all times. We can guarantee you get back a fully-restored machine that is safe to use. Onsite Appliance ensures safety and product efficiency by following standard procedures and guidelines when repairing damaged items in Riverton, UT.
Onsite Appliance Covers LG Appliance Repair in Riverton, UT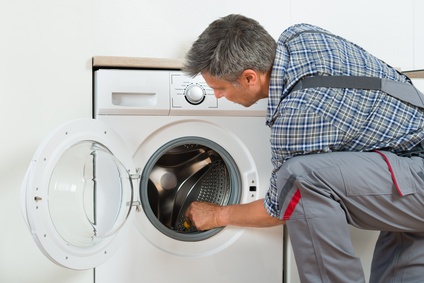 Our workmanship is always to the highest level of excellence. Do not worry because we are familiar with all the appliance brands out there; even the big ones in the industry. Knowing every feature and aspect of the various brands of appliances we cover is part of our professional training. Residents in Riverton, UT trust Onsite Appliance no matter what brand of home appliance they are having problems with.
Trustworthy Stove Repairs Riverton, UT
We use specialized procedures and high-tech equipment to ensure that your stove functions efficiently and safely. If your stove is not working, it is always safe to call a professional to do the much needed appliance repair in Riverton, UT. When your gas stove is in trouble, do not attempt to fix the problem yourself, especially if you do not know what has caused it in the first place as well as the extent of its damage. Stoves when mishandled due to DIY appliance repair may cost not just money but damage to property or lives. Trust only certified technicians from Onsite Appliance when it comes to outstanding stove repairs.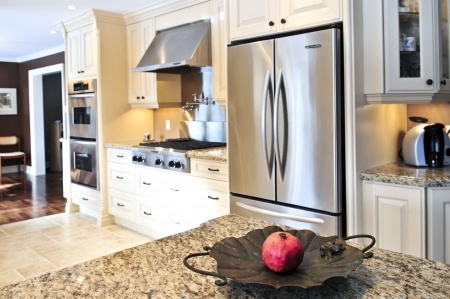 Microwaves repairs in Riverton, UT
When your microwave's touchpad fails to respond or if it does not heat or turn on at all, having it restored by our professional technicians can cost a lot less than buying a brand new one. Because we always pay great attention to detail, there are things we can detect and repair that other companies cannot. When you notice that your microwave is not functioning normally as you would expect, it's always advisable to have a technician qualified in fixing electrical home devices to inspect it. No need to suffer with bad service to save money. Repair clinic reviews in Riverton show that we have the most affordable microwave reconstruction rates.
Quick and Efficient Refrigerator Repairs Riverton, UT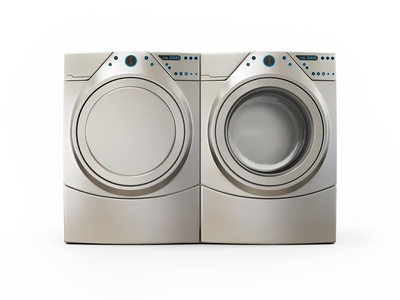 The problem may just be as simple as a water leakage or a more complex one. A fridge can be an expensive appliance and you do not have to buy a new one if the problem you are experiencing with it can be fixed. We understand that a broken refrigerator can be highly inconvenient especially for big families in Riverton, UT. Whatever it is, our Riverton, Utah technicians can take a look at it and do the necessary measures to remedy the problem. With regular maintenance, a refrigerator can typically last up to 17 years.
We Wash Away Problems from Your Dishwasher in Riverton, Utah
When your dishwasher is in trouble, call us. We offer superior services that do not burn a hole in your pocket.Let our technicians go over your dishwashing unit in Riverton, Utah. We have encountered every brand of dishwashing machines so we know how to restore them in case they get into some kind of trouble. Our professional experts have fixed all types of dishwasher brands and models so you can expect nothing but polished workmanship from Onsite Appliance.
We provide first-rate rehabilitation services on the following brands:
• Speed Queen
• Maytag
• Amana
• Wolf
• Sears
• Haier
• Frigidaire
• Thermador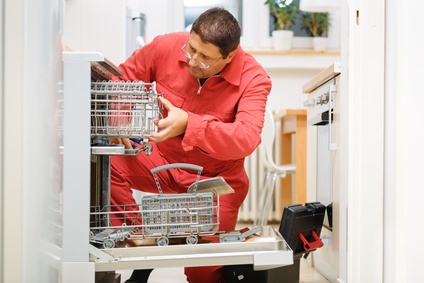 • Admiral
• Estate
• Hotpoint
• KitchenAid
• Miele
• Kenmore
• Electrolux
• Roper
• Dacor
• GE
• ASKO
• Westinghouse
• Bosch
• Samsung
• Sharp
• LG
• Jenn-Air
• Subzero
• Panasonic
• Whirlpool
• General Electric
Call Onsite Appliance for Premium and Low-Cost Servicing in Riverton, Utah
Avoid being a victim of inefficient repairs and trust only us here at Onsite Appliance. 100% customer satisfaction is our guarantee, and our commitment to providing you with quality service has never wavered since day one. You can fill out and submit the form provided on this site and we will call you. We can assure you that you will be in good hands the minute you pick up the phone and call our number. Our consultants are waiting for your call.
Salt Lake County Service Area
South Salt Lake, Salt Lake City, Taylorsville, Murray, Mount Olympus, Alta, Riverton, Midvale, West Valley City, South Jordan, Herriman, Sandy, West Jordan, Holladay, Cottonwood Heights
84065, 84096