Guaranteed Reliable Appliance Repair in Murray, UT
If you are looking for a reliable and professional company to take care of your appliance repair in Murray, UT, you can rely on Onsite Appliance to do the job for you. We have the quickest turnaround times compared to other local restoration shops. Whatever your repair needs are, we can try to make the entire process as quick and simple as possible. Your search should end here because you have just found the most qualified Murray, UT company to help with all your needs, that's as far as any problems you may be experiencing with your home appliances are concerned. Engage our services and watch as your machines literally spring back to life. We guarantee 100% customer satisfaction with our quick response, fast turnaround time, and quality repair services.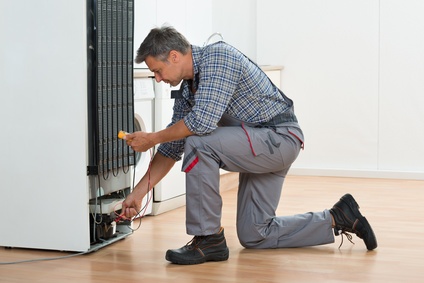 We Are Your Trusted GE Appliance Repair Technicians in Murray, UT
Repairing electrical appliances such as stoves, refrigerators, dryers, microwave ovens, air conditioning systems, just to name a few, needs technical expertise that you can only get from a duly registered and licensed company in Murray, Utah. Being duly registered to operate our business in Murray, we can assure you that protocols, standards and safety procedures are strictly implemented. Onsite Appliance ensures safety and product efficiency by following standard procedures and guidelines when repairing damaged items in Murray, UT. We ensure that all restored items are functioning as expected and without any risks when used. We take pride in our highly skilled technicians who undergo refresher trainings as well as repeated simulations for new brands and models.
Reliable LG Appliance Repair in Murray, UT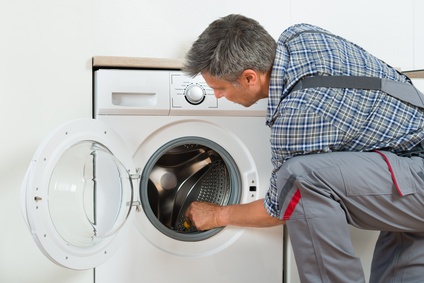 They make home management a lot simpler and easier. It is rather unthinkable to live in a house without any appliance in sight. You do not have to go back and forth different centers for appliance repair near you that only specialize on one type of appliance when you can bring them all to us. Regardless of what make, model or brand you have in Murray, UT, our skilled technicians know how to diagnose and fix them.
Trustworthy Stove Repairs Murray, UT
Leave stove rehabilitation to the experts here at Onsite Appliance. Our professionals are experienced in inspecting and fixing virtually any brand or model of electrical stoves. Your stove can go up in flames if left in the care of non-experts. Stove problems are not easy to fix until you call us to dispatch to your home, one of our Murray, UT repairmen. If there are gas leaks, your damaged stove can burst into flames if not properly attended to.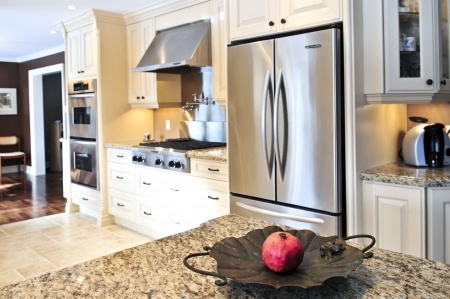 Low Cost Microwave Repairs Murray, UT
Get more value for your money with us here at Onsite Appliance. You do not need to endure incompetent services just to save money. Simply give us a call when you need our assistance and our crew of professional technicians will be at your doorstep in no time. We will never recommend that you buy a new oven until we have exhausted all our skills in trying to fix it first. Our professional experts guarantee quick and efficient reconstruction services without sacrificing the quality of the repair. Repair clinic reviews in Murray recommend Onsite Appliance for providing the most efficient and affordable rehabilitation costs compared to other local shops.
Complete Refrigerator Repairs Murray, UT When You Need It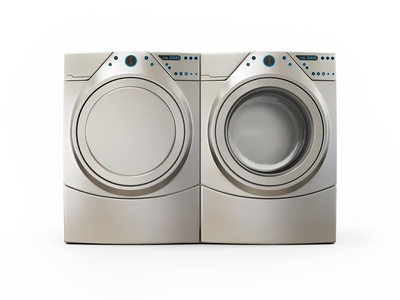 Nobody does refrigerator repairs in Murray better than we do at Onsite Appliance. You will need our honest opinion as to whether you should fix your current problematic refrigerator or you should buy a new one. We are a team of professionals and we will charge you only for the parts that need necessary replacements. Onsite Appliance provides honest recommendations whether an item can still be salvaged or you are better off buying a new one. A refrigerator that is not cooling could easily result to losses incurred if food stored inside goes bad, so you may probably prefer our same-day refrigerator repair services in Murray, UT. Our parts warehouse in Murray, UT allows us to continue working with no delays in case a part is needed on the spot.
Dishwasher Repairs Murray, UT
They are extensively experienced in restoring such kitchen appliances into normal functioning state once more. Buying a new dishwasher should be the last option because our Murray, Utah technicians can save you money by fixing your old dishwasher that may be having problems at the moment. When your dishwasher is not working properly as you would expect, we have the right repairmen to inspect and determine the right solution. We are experts at restoring home appliances that may already seem unusable. We are experienced in handling all sizes and makes of dishwashers and other machines. Whether the washer is leaking or you don't know why it doesn't leave your dishes clean, you can call us to quickly come and fix it for you in no time.
We are knowledgeable and certified professionals when it comes to handling the following brands:
• Admiral
• LG
• Sharp
• Electrolux
• ASKO
• Speed Queen
• Wolf
• Hotpoint
• Dacor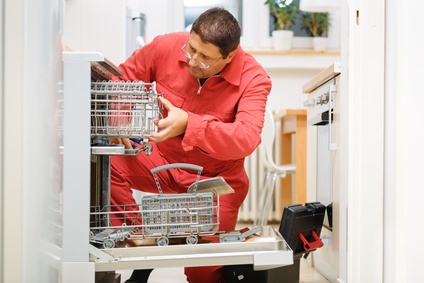 • Sears
• Jenn-Air
• Haier
• Estate
• Thermador
• Frigidaire
• Subzero
• Amana
• Whirlpool
• Roper
• GE
• Kenmore
• KitchenAid
• Maytag
• Panasonic
• Miele
• Bosch
• Westinghouse
• General Electric
• Samsung
Reach Out to Us Today for Superior Restoration Murray, Utah
Now that you know what we can do to your old appliances, give us a call and experience appliance repair in Murray, UT like no other. Customer satisfaction is our guarantee, not only for our products but more importantly when it comes to our services. We are interested in providing long-term solutions to any of your appliance problems. Customer satisfaction is our goal here at Onsite Appliance. Our accommodating service team will be glad to answer all your questions.
Salt Lake County Service Area
Alta, Cottonwood Heights, Riverton, Mount Olympus, South Salt Lake, South Jordan, Sandy, West Valley City, Taylorsville, Salt Lake City, Murray, West Jordan, Herriman, Midvale, Holladay
84107, 84117, 84121, 84123, 84157