Guaranteed Reliable Appliance Repair in Columbia
You can count on OnSite Appliance to provide cost-effective solutions when you are in need of appliance repair in Columbia, SC. Whatever your repair needs are, we can try to make the entire process as quick and simple as possible. You will be impressed at our expertise when it comes to bringing back dead machines to life. We maintain the quality of our services by continually sending our technicians to trainings, and investing in the latest tools and equipment. We conduct thorough diagnosis of our clients' broken appliances to make the necessary restoration for minimal costs.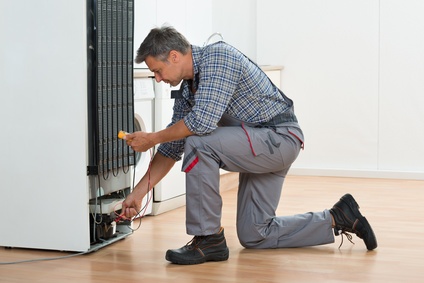 Professional GE Appliance Repair Technicians at Your Service in Columbia, SC
Whether you have malfunctioning kitchen appliances, laundry machines or any other type of electrical or gas appliances, we have highly skilled technicians to provide the most effective solutions in Columbia. Our appliance repair service in Columbia, SC saves you money because you don't have to buy new household appliances when we can quickly and affordably fix your old ones if they have broken down. Our professional technicians are employed according to experience and character so you can rest assured that you will be serviced by nothing but the most competent in the industry. Do not attempt to fix your home appliance by simply following DIY methods that may lead to accidents. With the skills and knowledge our technicians possess, your appliances will be operating efficiently in no time.
OnSite Appliance Covers LG Appliance Repair in Columbia, SC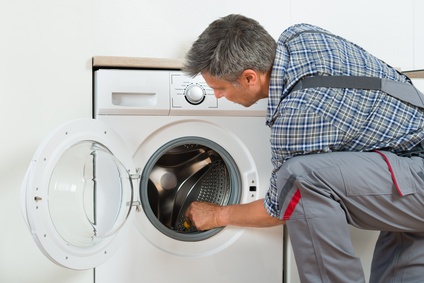 Our professional technicians are highly-skilled and consistently trained to ensure that they are equipped with the proper knowledge in handling even the latest brands and models. We service the widest range of appliances in residential homes unlike any of our competition in Columbia, SC. As the leading Columbia appliance repair company, we boast in providing a variety of local repair services.
Safe and Convenient Stove Repairs in Columbia, SC
An episode of gas leak or faulty electrical wiring when done by incompetent companies may result to severe damage. Here at OnSite Appliance, we follow strict guidelines and use specialized equipment when fixing stoves of any make or model in Columbia, SC. We work fast so you may be able to safely use your stove as soon as possible. Attempting to save money might cost you your property or even your life. Electrical stoves are not the kind of home appliances you would attempt to fix on your own without technical experience in dealing with complex electrical circuits.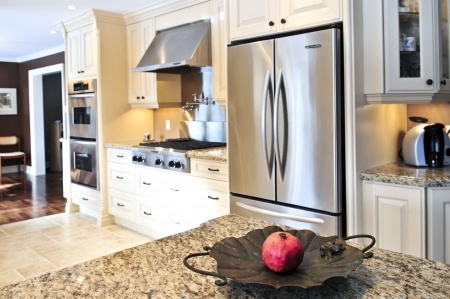 Budget-Friendly Microwave Repairs Columbia, SC
When your microwave's touchpad fails to respond or if it does not heat or turn on at all, having it restored by our professional technicians can cost a lot less than buying a brand new one. We guarantee value for your money, so even though we may not have the cheapest rates around, we come highly recommended because our services are always top-notch and affordable. Simply give us a call when you need our assistance and our crew of professional technicians will be at your doorstep in no time. Today, the variety of microwaves available in the market is huge with differences in terms of sizes, color and of course prices. Repair clinic reviews in Columbia recommend OnSite Appliance for providing the most efficient and affordable rehabilitation costs compared to other local shops.
Complete Refrigerator Repairs Columbia, SC When You Need It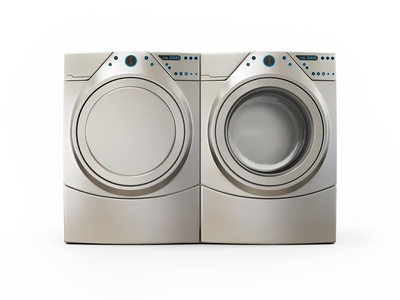 We understand that a broken refrigerator can be highly inconvenient especially for big families in Columbia, SC. A refrigerator that is not cooling could easily result to losses incurred if food stored inside goes bad, so you may probably prefer our same-day refrigerator repair services in Columbia, SC. Rather than giving it up for a new fridge, let our skilled technicians perform their magic. A refrigerator can be a costly investment and we understand that it can be highly impractical to just dispose of a slightly broken item. Refrigerators are certainly some of the most important appliances found in homes in Columbia, SC.
We Wash Away Problems from Your Dishwasher in Columbia, South Carolina
Broken dishwashers can be threats to sanitation and the quality of your food especially when you were not aware that your appliance has been malfunctioning. Buying a new dishwasher should be the last option because our Columbia, South Carolina technicians can save you money by fixing your old dishwasher that may be having problems at the moment. If your dishwasher is not working properly as it should, give us a call. When your dishwasher is not working properly as you would expect, we have the right repairmen to inspect and determine the right solution. We offer superior services that do not burn a hole in your pocket.
We provide first-rate rehabilitation services on the following brands:
Panasonic
Miele
Electrolux
GE
Haier
Speed Queen
Sharp
Estate
KitchenAid
Whirlpool
Roper
Subzero
LG
Sears
Amana
Westinghouse
Frigidaire
ASKO
Hotpoint
Samsung
General Electric
Dacor
Maytag
Wolf
Admiral
Kenmore
Thermador
Bosch
Jenn-Air
Call Us and We Will Immediately Restore Your Home Appliances in Columbia, South Carolina
We are not magicians, but we always make an effort to enhance our knowledge and master our craft. Dial our hotline today for a risk-free consultation. We can bring your appliances back to life. Our consultants will only be too happy to answer your call. We are interested in providing long-term solutions to any of your appliance problems. Enjoy your home appliances once again when you call us at (803) 219-2737. It is about time you experience first-hand the kind of appliance repair in Columbia, SC that we at OnSite Appliance have been providing our loyal Columbia, SC clients.
Richland County Service Area
Forest Acres, Hopkins, Charleston, Columbia, Horrell Hill, Arcadia Lakes, Eastover
29044,29045,29061,29063,29078,29147,29169,29201,29202,29203,29204,29205,29206,29207,29208,29209,29210,29211,29212,29214,29215,29216,29217,29218,29220,29222,29223,29224,29225,29226,29227,29229,29250,29260,29290,29292