Appliance Repair Charleston SC
Today we use different kinds of appliances to make life at home much easier and comfortable. It is hard to imagine if people ever used to live without all the home appliances we have today. From the kitchen appliances to the laundry equipment, we enjoy the convenience of getting things done much faster and avoid unnecessary manual work. Appliance manufacturers today are making every type of appliance even more sophisticated to work in smarter ways. Today the different household equipment that we have include but are not limited to the following: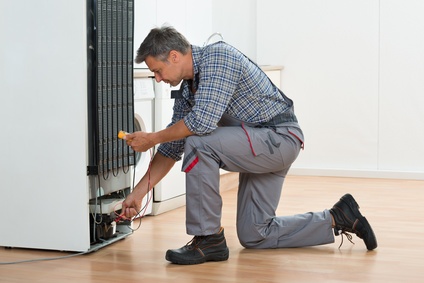 Refrigerators
Dishwasher
Washing machines
Laundry dryers
Ranges
Ice Makers
Freezers
Microwave
Stoves
Ovens
Get Our Superb Residential Appliance Repair Charleston, SC
Until an important gas or electrical device breaks down, you can easily accomplish different household chores without any problems. After a major breakdown occurs with any of the home devices in South Carolina, you can either fix the problem yourself or call for a professional appliance repair service in Charleston South Carolina to do the appliance repair. It will depend on the exact nature of the problem and whether you have any skills to get the appliance repair done as a DIY appliance repair project.
Do You Need Refrigerator Repair Services In Charleston, SC? Call The Appliance Repair Pros Now (843) 242-0447!
Excellent refrigerator repair services can be guaranteed with experienced technicians in Charleston, SC. Sometimes you may require only minor refrigerator repair that you can consider handling on your own. But that's only if you know how to fix such appliance repair problems to avoid guesswork that could result to bigger problems. Professional appliance refrigerator repair in Charleston South Carolina will be required for complicated technical appliance repair issues with your fridge, but you can take care of simple appliance repair problems in South Carolina, like replacing its light bulb that's no longer working.
Experienced Appliance Repair Technicians In Charleston SC
When a refrigeration unit is not cooling, that may have to do with airflow issues occurring due to failure of the defrost system. Ice-builds up over time and blocks airflow, so the fresh food section will start to fail and the freezer will thaw. That kind of appliance repair problem may take up to a month to develop to that extent. Refrigerators may also develop thermostatic temperature control issues. When that occurs, the machine may never cycle on or it may continuously run and freeze everything both inside the freezer and the refrigerator compartments. If there is a problem with the start relay switch, the fridge may never turn on. These and many other technical appliance repair problems could be too complicated to fix as part of a DIY refrigerator repair project, so calling a professional appliance repairmen in Charleston, SC for the appliance repair is the best option. Our Charleston South Carolina refrigerator repair services will solve any problems you experience in a timely manner. Our customers in Charleston SC trust the reputation of our appliance repair company.
Need Professional Washer Repair Services In Charleston, SC?
A properly working washing machine should smoothly sail through all the six stages of operation that include filling,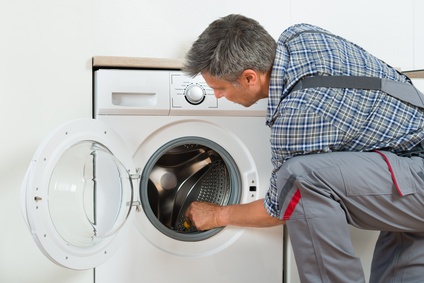 dispensing, washing, draining, rinsing and spinning. But problems could be encountered in any of those stages and the appropriate appliance repair steps should be taken to solve them effectively. We are the right experts to contact in Charleston, SC.
Washer problems such as overfilling, slow filling or not filling at all are very common. They usually occur if a water inlet valve is not working properly. If the valve is restricted, the best option is to replace it. Cleaning it will not solve the problem but increases the risk of part failure after the appliance repair. If a dispenser is not working properly, it may be due to low water pressure, restricted fill hose or a defective water valve. Too much detergent may cause deposits to build up in the dispenser housing thus restricting the flow of water through the system. It also prevents the proper amount of detergent from entering the tub. To properly flush solutions from the dispenser, the system may require water pressure higher than 20 PSI. Washer and dryer technical appliance repair issues sometimes will not be easy to fix. In that case, make sure to contact us so that we may dispatch our highly qualified appliance repair technicians within Charleston, SC to come and help you immediately. We respond to services calls everywhere in Charleston and surrounding areas within Charleston County, SC.
Call Us If You Need A Dryer Repair Company In Charleston, SC
Your electric dryer may be taking too long to dry if it's located in an area with poor air circulation. You may also need to make sure it is placed a few inches from the wall. When there is poor circulation of air, the dryer's high limit thermostat heats up and switches off voltage to the heating element. The thermostat only resets after cooling, so it will keep switching the heating process on and off. That will delay drying of clothes while the thermostat may also end up being damaged to a point that will require replacement. Our appliance repair experts in Charleston, SC can repair and replace any parts need to get your dryer working again perfectly.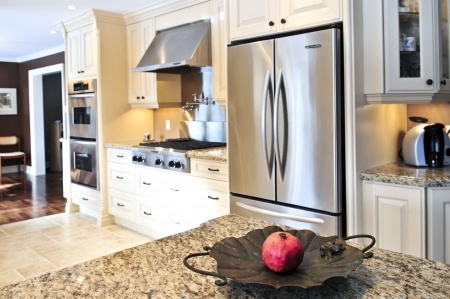 When your clothes dryer is poorly functioning or not working at all, it takes some good appliance repair skills to quickly identify and fix the issues. We have the appliance repair experts you need to contact in Charleston South Carolina for quality professional appliance repairs on your faulty equipment.
Dishwashing Machine Repairs In Charleston, SC
A noisy dishwasher in your kitchen doesn't make you happy. You definitely need the problem solved, but you may also be able to fix it yourself even without technical appliance repair experience. A problem with the pump is probably causing the noise in your machine. Any damaged parts will need to be replaced with new ones. If the pump is not the cause of the noise you hear, other parts such as the spray arm seal or the bearing ring of the wash arm could be defective or worn out.
Range Repair, Cook Top Stove Repair or Oven Repair In Charleston, SC
For an oven that is not working as you expect, you may want to examine the broil element first. But if you discover the entire broil circuit is non-functional, make sure to call a qualified appliance repairman in Charleston. That is necessary as the appliance repair job involves checks for high voltage that could harm you if not trained to do it. The circuit board and the element may need to be replaced if not repairable.
With a gas cook top, common problems include electrodes sparking continuously, intermittently or not sparking at all.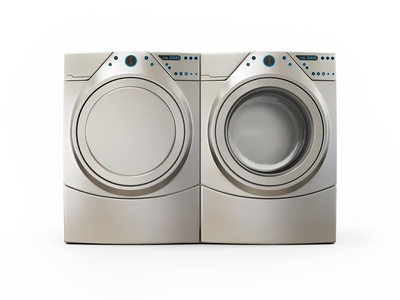 Continuous sparking of the electrodes may occur if liquids spill into the switch to cause a short. If that happens, unplug the appliance until switches dry up. If that doesn't work, the affected switch will need replacement. An intermittent sparking is commonly caused by a defective spark module which may also not allow enough current flow. Where there are is no sparking at the elements at all, it could be a defective switch or that the elements themselves are damaged. Our expert appliance repair techs can repair that for you in Charleston South Carolina if you give us the call.
Call Us On (843) 242-0447 To Have Your Repair Scheduled Today In Charleston, SC!
Our highly experienced Charleston appliance repair mechanics quickly do inspections to identify every possible problem that needs to be solved. They handle the most complex refrigerator repair jobs in Charleston SC, that you should not handle if not to avoid hurting yourself or damaging the equipment further. Call us to take care of all your kitchenware issues or any other household appliance repair you need in Charleston South Carolina.
Check the list below of all the major brands of appliances we service in Charleston SC:
ASKO
Maytag Repair
Whirlpool
Jenn-Air
GE
Panasonic
Roper
Thermador
Subzero
KitchenAid
Kenmore
Electrolux
Amana
Speed Queen
Westinghouse
General Electric
Miele
LG
Sears
Wolf
Sharp
Dacor
Frigidaire
Admiral
Samsung
Hotpoint
Bosch
Estate
We provide FREE diagnostics with our appliance repair services to residents of Charleston, SC.
OnSite Appliance
720 Magnolia Road
Charleston, SC 29407
(843) 242-0447
Charleston County Service Area:
Johns Island, Lincolnville, Folly Beach, Hollywood, Charleston, Summerville, Mount Pleasant, North Charleston, Rockville, Sullivan's Island, Kiawah Island, McClellanville, Ravenel, James Island, West Ashley, Seabrook Island, Meggett, Isle of Palms, Awendaw, Ladson
29401, 29402, 29403, 29405, 29407, 29409, 29412, 29413, 29414, 29417, 29424, 29425, 29455, 29492
Popular Cities:
Chicago, Atlanta, Charleston, Houston, Middletown, San Antonio, Dallas, Fort Worth, Jacksonville