Appliance Repair San Antonio for Major Household Appliances
All household appliances play a significant role in the day-to-day life of homeowners and consumers alike. You must carry out regular maintenance and give them the right care for them to function effectively. We use these residential appliances in our home to make our life easier. Some of these devices found in our homes include washing machine, refrigerator, stove, range, freezer, oven, ice maker, dryer, and several other kitchen and laundry appliances. The regular use of these home devices may result to it being worn or broken. It can be quite frustrating to have an appliance that is not working properly or stops working altogether. When you notice an issue with your home devices, it is important that you take necessary steps to ensure that they are quickly fixed.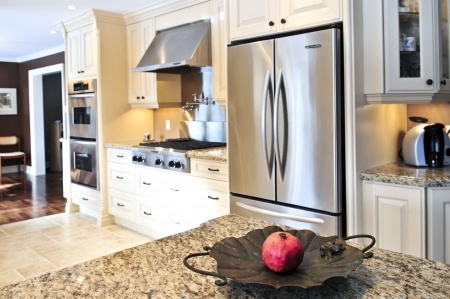 Looking for Refrigerator Repair in San Antonio Texas? Call us (210) 670-5010!
If you don't know any DIY repair action steps or manuals for your broken appliance or wiring, and the circuit board looks too complicated, it is best to hire our appliance repair and service dealers company. We offer the best quality machine fixer repair and make sure all your needs are met. We are one of the most reputable appliance repair businesses in San Antonio that have the qualified technician to provide you efficient repair services regardless of the brand. Some of the brands we service include:
Maytag
Whirlpool
Bosch
Electrolux
Wolf
General Electric
Samsung
GE
KitchenAid
LG
Kenmore
Viking
Sharp
Sears
Jean-Air
Dacor
Amana
Hotpoint
Admiral
Subzero
Frigidaire
Thermador
Dacor
Roper
Panasonic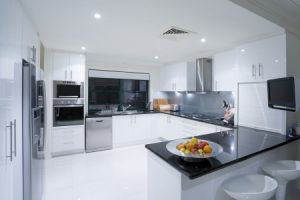 Our electrician, repair man and technicians have several years of experience in the field and can handle almost all problems and bring your appliance back to optimal working condition.
Need dryer repair services? Our expert service technicians are ready to help.
It is not easy to select a good appliance company, as you have to consider several factors before hiring them. The first thing you must check is whether they are licensed to operate in Texas. Several fly-by-night companies operate in Texas. Most of these companies are not authorized to offer their services in Texas. Also, make sure you check the education and experience level of people working in the business. Some of the servicing we offer include:
Call The Best San Antonio Texas Repairmen for your Washer Repair!

Some of the large installation service we offer to include:
Microwave Installation
Dishwasher Installation
Wall Oven Installation
Range Installation
Refrigerator Compressor Installation
Stove Installation
Washer and Dryer Timer Installation
The experts that visit your home must have several years of expertise in the field and have to be trained to handle all kinds of problems. Some of the benefits of using our services include:
Save Hard Earned Money
Several reasons can affect the performance of your appliances. Most of these problems can be solved when you work with a reputable contractors company. When you get your appliances repaired, you save hundreds of dollars cost every year because you don't have to spend on purchasing a new unit. When you use the services of

our experts to fix your home devices, you save money, and still have an appliance that is fully operational.
Excellent Customer Service
Depending on your location, you can get good quality repair service at your doorstep anytime your appliance breaks down. When you require our services, just give us a call, and our technician will attend to your problem in the shortest possible time. We offer both next day and same day service and assign a qualified repair person to address your issue quickly. Our technicians will ensure that you are satisfied with the quality of service we provide.
Personal Experience
Our appliance repair doctor and installation technicians are available 24 hours, even on a weekend. They have the necessary skills and knowledge required in doing any major appliance service. They can easily handle complicated problems and provide you with the best solution for your problem. They can easily provide diagnosis on the condition of your machine and find the cause of the problem. The technicians near me will also take steps to prevent future problems.
Proper Maintenance
Another advantage in hiring our appliance repair business center to fix or install an appliance is keeping proper maintenance. We understand the importance of these devices in your home, and we do our best to ensure that it will continue to work efficiently. We collaborated with several brands for many years, including Maytag and Samsung Electronic Appliance Repair Service, and this reduces the time spent in finding the cause of the problem and rectifying it. If the machine breaks down or if there is a malfunction, you don't have to be worried. You can always use the services of our company to solve the problem. Using our services will also save time and money that can be used to buy other appliances. We offer excellent services to our customers at affordable prices and competitive rates. Our technicians also provide practical device management tips and free advice to ensure that you can maintain the machines for the prolonged duration.
Replacing an existing non-working refrigerator with a new one in your house can be an expensive proposition. You don't have to get a new unit simply because the appliance is out of warranty or is not working properly. Hiring our home appliance service company will ensure that you get good quality service at a reasonable price.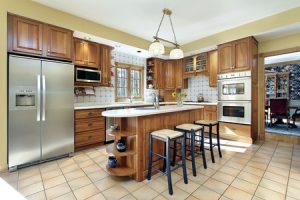 When you do online research, you will realize that we are a reputable company. Also, most people who have used our services are satisfied with our service quality. Our certified mechanic has several years of experience in the field and can easily handle emergency problems with any electrical or gas appliance. To benefit from our services, contact us today and we shall gladly set up the same day or next day service call with our reliable appliance repair technician and installer. Our technician will get your appliance back up and run so that you can complete your day-to-day activity without any problem.
So, what are you waiting for? If you have a problem with your appliance do not directly put it in the garbage disposal, just give us a call, and we'll be fixing it for you. We will come to you and rectify the problem in your appliance. Don't approach a local repair shop that requires you to bring the machine to their shop. We also offer the free estimate that will give you an idea of the amount you have to pay for the repair. If you use our services, we accept credit cards, check, or cash for payment.
Bexar County Service Area:
Helotes, Castle Hills, Elmendorf, Selma, Cibolo, Von Ormy, Live Oak, St. Hedwig, Schertz, Balcones Heights, Timberwood Park, Grey Forest, Lackland AFB, Stone Oak, Universal City, Olmos Park, China Grove, Adkins, Terrell Hills, Hill Country Village, Alamo Heights, Windcrest, Macdona, Leon Valley, Hollywood Park, Somerset, Kirby, Atascosa, San Antonio, Shavano Park, Converse
78270, 78234, 78263, 78251, 78258, 78262, 78296, 78289, 78257, 78299, 78215, 78269, 78223, 78278, 78256, 78236, 78073, 78150, 78202, 78203, 78109, 78108, 78204, 78023, 78101, 78002, 78112, 78054, 78148, 78201, 78069, 78205, 78154, 78268, 78209, 78213, , 78221, 78238, 78206, 78241, 78266, 78233, 78212, 78294, 78208, 78217, 78287, 78297, 78243, 78275, 78237, 78248, 78235, 78279,78226, 78247, 78249, 78295, 78218, 78207, 78214, 78293, 78283, 78288, 78284, 78245, 78255, 78229, 78220, 78246, 78216, 78211, 78228, 78265, 78285, 78230, 78298, 78219, 78254, 78240, 78286, 78264, 78292, 78259, 78225, 78222, 78253, 78280, 78252, 78232, 78242, 78227, 78231, 78210, 78291, 78224, 78250, 78244, 78239
Popular Cities:
Chicago, Jacksonville, Houston, Dallas, San Antonio, Charleston, Middletown, Fort Worth, Atlanta