Guaranteed Reliable Appliance Repair in North Providence, RI
We provide the most dependable and cost-efficient appliance repair in North Providence, RI. We are intent on solving your technical problems right away so you can be free from the stress and inconvenience of a broken down machine in no time. By contacting us, you can make sure that your household essentials will be up and running again in their best condition. Regardless of the kind of machine you would want to be fixed, our technicians are sure to fix them immediately. We guarantee 100% customer satisfaction with our quick response, fast turn around time, and quality repair services.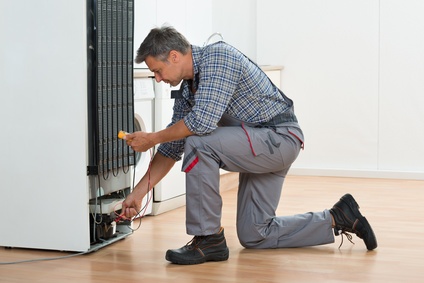 Call Our Trusted GE Appliance Repair Experts
Fixing your own appliances is not as easy as they make it look in appliance repair videos. While DIY kits may cost a lot cheaper, they are not worth the frustration and the time you will be spending doing the entire process yourself. It is still best to let professionals in North Providence, RI do their job and handle the appliance repair service for you. We take pride in our highly skilled technicians who undergo refresher trainings as well as repeated simulations for new brands and models. Repairing electrical appliances such as stoves, refrigerators, dryers, microwave ovens, air conditioning systems, just to name a few, needs technical expertise that you can only get from a duly registered and licensed company in North Providence, Rhode Island. Our certified professionals are knowledgeable on the latest technologies.
Skilled Technicians for Your LG Appliance Repair in North Providence, RI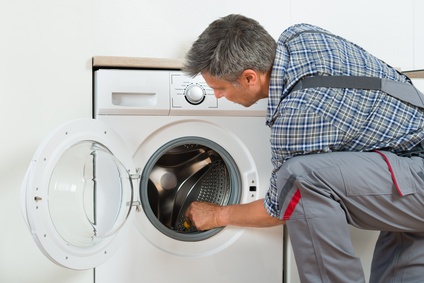 As the leading North Providence appliance repair company, we boast in providing a variety of local repair services. Avoid falling prey to restoration companies in North Providence who only fix the outer part of your item but does a sloppy job on the inside costing you money and wasting your time.q Residents in North Providence, RI trust Onsite Applianceno matter what brand of home appliance they are having problems with. When you contact us, you gain peace of mind knowing that our licensed technicians have all the necessary skills to carry out the services we offer.
Stove Repairs Made Safe and Convenient in North Providence, RI
Common issues with electrical stoves often have to do with heating elements and fuses that may require replacements. If you wish to learn more about proper microwave maintenance, our personnel can also provide you with the essential information on how to properly maintain them. Stove malfunction can occur at any time. When they do occur, you really need to consider contacting a professional appliance repair company in North Providence such as Onsite Appliance. A stove is one of most used appliances in a household and unless you are a professional technician, it will be very difficult to perform proper maintenance. We use specialized procedures and high-tech equipment to ensure that your stove functions efficiently and safely.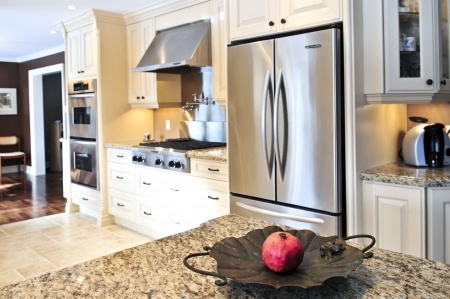 Budget-Friendly Microwave Repairs North Providence, RI
Today, the variety of microwaves available in the market is huge with differences in terms of sizes, color and of course prices. You may schedule an ideal time and day when we can visit your home to conduct the microwave repair/maintenance service. No need to suffer with bad service to save money. Most of them will recommend the purchase of a new one. For us at Onsite Appliance, however, we take the challenge of fixing microwave ovens head-on. Repair clinic reviews in North Providence, RI show that we have the most affordable microwave reconstruction rates.
Refrigerator Maintenance in North Providence, RI is Our Specialty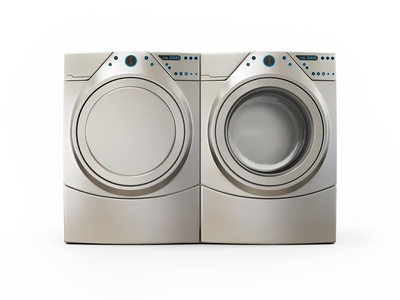 Almost all homes rely on a functional refrigerator to prevent food from spoiling. If your fridge is malfunctioning, it is crucial to call a professional appliance repair company in North Providence to address the problem right away. We provide quick refrigerator repairs in North Providence, Rhode Island at very competitive rates. Refrigerators do not come cheap but that does not mean Onsite Appliance cannot provide you with a budget-friendly service fee. Onsite Appliance provides honest recommendations whether an item can still be salvaged or you are better off buying a new one. The problem may just be as simple as a water leakage or a more complex one.
Dishwasher repairs in North Providence, Rhode Island
Our technicians provide the fastest and most efficient dishwasher appliance repairs in North Providence, Rhode Island. We will gladly offer our repair services and finish the job within the day if necessary. We have all the essential parts needed to prevent you from having to buy newer, more expensive dishwashers. When your dishwasher is not working properly as you would expect, we have the right repairmen to inspect and determine the right solution. They are extensively experienced in restoring such kitchen appliances into normal functioning state once more.
The following are some of the brands we are trained to handle.
· Jenn-Air
· ASKO
· Panasonic
· Bosch
· Samsung
· Frigidaire
· Roper
· Sears
· GE
· Admiral
· Whirlpool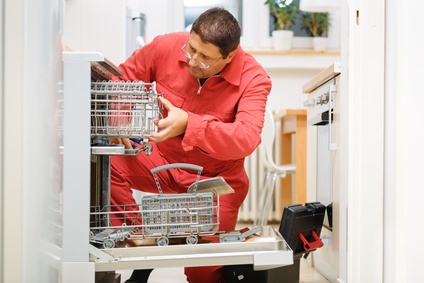 · Wolf
· Thermador
· Speed Queen
· Dacor
· Subzero
· Maytag
· Kenmore
· LG
· Miele
· Haier
· Westinghouse
· Hotpoint
· Sharp
· General Electric
· Estate
· KitchenAid
· Amana
· Electrolux
Contact Us Now for Reliable Home Appliance Repair in North Providence, Rhode Island
We can assure you that you will be in good hands the minute you pick up the phone and call our number. We take pride in being the leading provider of affordable and efficient appliance repair in North Providence, Rhode Island. Customer satisfaction is our guarantee, not only for our products but more importantly when it comes to our services. Be sure to hire the right professionals to avoid excessive expenses. Call us right now so that we can diagnose the problem on your machine and fix it right away.
Providence County Service Area
Foster, Central Falls, Glocester, Cranston, East Providence, Smithfield, Pawtucket, Cumberland, North Smithfield, Scituate, Providence, North Providence, Burrillville, Lincoln, Johnston, Woonsocket
02904, 02908, 02911