Guaranteed Reliable Appliance Repair in Lincoln, RI
You can trust Onsite Appliance to be able to serve all of your needs for household appliance repair in Lincoln, RI. We have been repairing appliances of all brands and models for years, and in every restoration job we handle, we guarantee 100% customer satisfaction. Among the most common items we fix are HVAC systems, washers, refrigerators and ovens. When facing issues with any of your appliances at home, it is highly recommended that you consider seeking help from a professional company. Do not just throw out malfunctioning home appliances. We can work magic with any piece of laundry machine, refrigerator, dishwasher, stove, and so much more.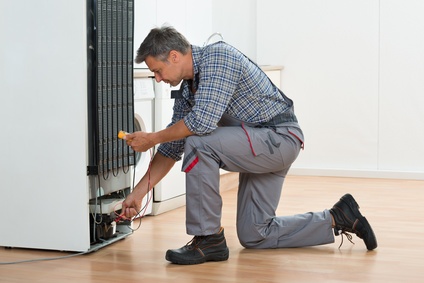 We Only Offer Total Customer Satisfaction Lincoln, RI for your GE Appliance Repair
With the skills and knowledge our technicians possess, your appliances will be operating efficiently in no time. Before you can do fixes on your GE appliances, you need to have the right tools to do the work. Our appliance repair service in Lincoln, RI saves you money because you don't have to buy new household appliances when we can quickly and affordably fix your old ones if they have broken down. Many people have made the grave mistake of trying to repair broken appliances by watching appliance repair videos in order to take a DIY approach. The fact of the matter is that these videos are shot by licensed technicians with the credentials and experience to conduct repair.
Onsite Appliance Covers LG Appliance Repair in Lincoln, RI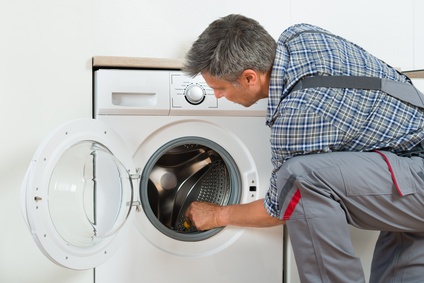 Our technicians at Onsite Appliance have been trained under the manufacturers of all the leading brands so that we are able to address any concerns regarding your malfunctioning appliances in Lincoln, RI. It is rather unthinkable to live in a house without any appliance in sight. Our workmanship is always to the highest level of excellence. Suffer no more because with us, it will be easier to look for an appliance repair near you.
Easy Electric Stove Repair in Lincoln, RI
Repairing a stove must not be taken lightly as it can endanger not only your appliance but also your home, and the lives of those who live in it. Doing fixes on your own has serious risks involved because of the presence of explosive hazards. Stove malfunction can occur at any time. When they do occur, you really need to consider contacting a professional appliance repair company in Lincoln such as Onsite Appliance. Electrical stoves are not the kind of home appliances you would attempt to fix on your own without technical experience in dealing with complex electrical circuits. Whenever appliances malfunction, you always need a well-qualified technician to do proper inspection before undertaking the repair work.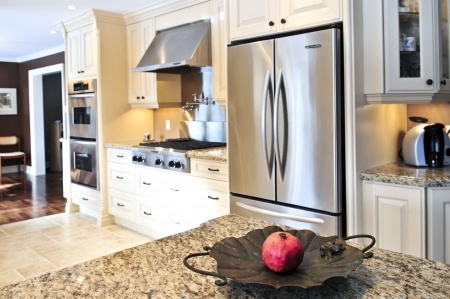 Low Cost Microwave Repairs Lincoln, RI
Most overhaul companies may claim that microwaves are costlier to repair than buying a new one but we beg to differ. Repair clinic reviews in Lincoln, RI recommend Onsite Appliance for providing the most efficient and affordable rehabilitation costs compared to other local shops. When you notice that your microwave is not functioning normally as you would expect, it's always advisable to have a technician qualified in fixing electrical home devices to inspect it. We will never recommend that you buy a new oven until we have exhausted all our skills in trying to fix it first. Simply give us a call when you need our assistance and our crew of professional technicians will be at your doorstep in no time. Get more value for your money with us here at Onsite Appliance.
Reliable Refrigerator Repair Service in Lincoln, RI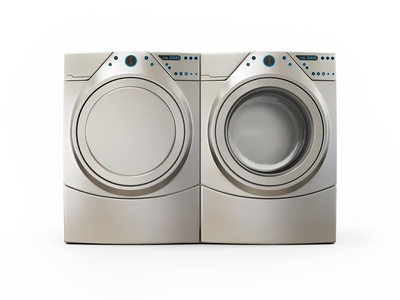 We have a warehouse in Lincoln complete with all the needed supplies and refrigerator parts so we are able to work on your refrigerator right away. Our technicians are trained to identify the cause of the machine breakdown so that a repair procedure can be implemented immediately.Any homemaker knows how essential it is to have a fully functioning refrigerator at home. Although a fridge may not develop problems frequently, when they eventually do, you may have to call an expert repairman to fix them. A fridge can be an expensive appliance and you do not have to buy a new one if the problem you are experiencing with it can be fixed.
We are Masters in Dishwasher Repairs in Lincoln, Rhode Island
Do not just throw away your washer at the slightest hint of malfunction. We pride ourselves in providing on-time dishwasher repair/maintenance that we achieve efficiently and effectively. Our professional experts have fixed all types of dishwasher brands and models so you can expect nothing but polished workmanship from Onsite Appliance. Washing the dishes is a difficult chore so if your dishwasher breaks down, it is best to call the right appliance repair professionals in Lincoln, Rhode Island. We are experienced in addressing mechanical concerns on the machine such as faulty valves and leaking door seals so you can trust us to quickly and properly fix any problem your machine may have.
Some brands worth mentioning are:
· Bosch
· Maytag
· Dacor
· Kenmore
· Whirlpool
· Panasonic
· General Electric
· KitchenAid
· Wolf
· LG
· Roper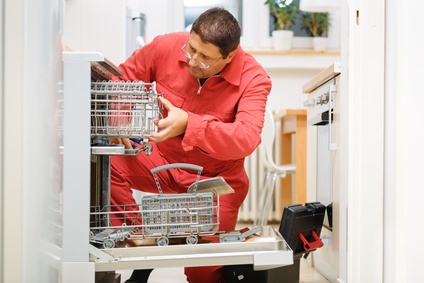 · Amana
· Haier
· Thermador
· Samsung
· Estate
· Subzero
· Hotpoint
· Frigidaire
· Speed Queen
· Jenn-Air
· Sears
· Electrolux
· ASKO
· Admiral
· Sharp
· Westinghouse
· Miele
· GE
Call Us for Effective Home Appliance Repair in Lincoln, Rhode Island
Call us right now so that we can diagnose the problem on your machine and fix it right away. We are not magicians, but we always make an effort to enhance our knowledge and master our craft. We take pride in being the leading provider of affordable and efficient appliance repair in Lincoln, Rhode Island. Regardless of the brand and model of your household appliances, you can be sure that we can get them working again in no time at all. Reach out to us today when you have home appliances that need to be examined or fixed.
Providence County Service Area
East Providence, Pawtucket, Lincoln, Scituate, Burrillville, North Smithfield, North Providence, Cumberland, Smithfield, Foster, Glocester, Johnston, Cranston, Woonsocket, Providence, Central Falls
02802, 02838, 02863, 02865