Premium Appliance Repair in Johnston, RI by Onsite Appliance
If you are looking for a reliable and professional company to take care of your appliance repair in Johnston, RI, you can rely on Onsite Appliance to do the job for you. Do not just throw out malfunctioning home appliances. We can work magic with any piece of laundry machine, refrigerator, dishwasher, stove, and so much more. You will be impressed at our expertise when it comes to bringing back dead machines to life. In all the years that we have been in business, we have dealt with all the major brands of refrigerators, HVACs, washing machines, microwave ovens, and so on. We have been happily serving hundreds of households in their various troubleshooting and fixes for years now.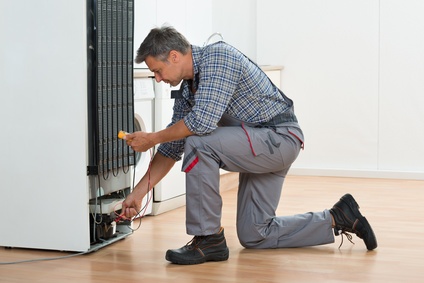 Call Our Trusted GE Appliance Repair Experts
If you do not have any experience, repairing your broken GE appliances may cause more harm than good. Whether you have malfunctioning kitchen appliances, laundry machines or any other type of electrical or gas appliances, we have highly skilled technicians to provide the most effective solutions in Johnston. It might be a waste of money to buy things you will be using only once. Weat Onsite Appliance are your trusted technicians in Johnston, RI. We ensure that all restored items are functioning as expected and without any risks when used.
We Deal with LG Appliance Repair in Johnston, RI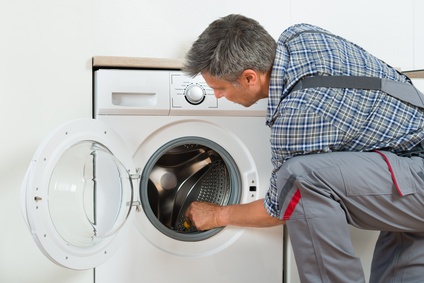 They make home management a lot simpler and easier. We service the widest range ofappliances in residential homes unlike any of our competition in Johnston, RI. Our workmanship is always to the highest level of excellence. Suffer no more because with us, it will be easier to look for an appliance repair near you.
Reliable Stove Repairs in Johnston, RI
Our professionals are experienced in inspecting and fixing virtually any brand or model of electrical stoves. Our technicians are highly knowledgeable and experienced when it comes to handling gas or electric stoves alike. Nowhere in Johnston, can you find a more reliable appliance repair technician than at Onsite Appliance. Your stove can go up in flames if left in the care of non-experts. All necessary safety precautions have to be done when dealing with a problematic gas or electric stove.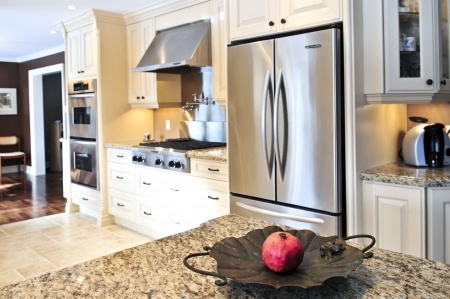 Budget-Friendly Microwave Repairs Johnston, RI
Most of them will recommend the purchase of a new one. For us at Onsite Appliance, however, we take the challenge of fixing microwave ovens head-on. Most overhaul companies may claim that microwaves are costlier to repair than buying a new one but we beg to differ. We offer our services at cost-effective rates so you can be sure to pay for only the services you need. We guarantee value for your money, so even though we may not have the cheapest rates around, we come highly recommended because our services are always top-notch and affordable. Repair clinic reviews in Johnston, RI show that we have the most affordable microwave reconstruction rates.
Complete Refrigerator Repairs Johnston, RI When You Need It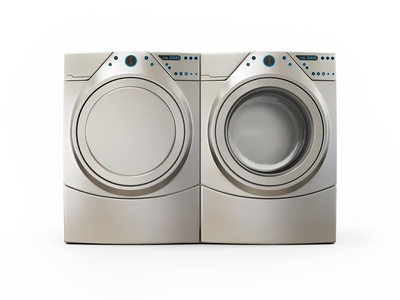 Nobody does refrigerator repairs in Johnston better than we do at Onsite Appliance. We have a warehouse in Johnston complete with all the needed supplies and refrigerator parts so we are able to work on your refrigerator right away. Our technicians will do their best to fix the problem on your machine so that you can continue with your operations at the soonest possible time. When we perform refrigerator repair or maintenance, you can gain peace of mind knowing that it will be restored to an almost brand new state. Leaving your refrigerator on but not cooling is a serious issue in any home because it can lead to food spoilage and further wastage of money.
Dishwasher repairs in Johnston, Rhode Island
We understand the convenience brought by a dishwasher in every home and that is why we guarantee quick washer repairs within 24 hours. We have the knowledge and experience to fix and maintain all types of common household appliances such as a dishwasher, which is also an integral part of any home. Whether it is a draining malfunction or a blown dishwasher thermal fuse, we are equipped to handle your concerns immediately and effectively in Johnston, Rhode Island. After we have concluded our repair service, you can sleep better at night knowing that all of your appliances will operate like they're brand new. Opting for a local appliance repair company is definitely much cheaper than purchasing a brand new unit, and we can help you make the most of your initial investment by prolonging its service life.
The following are some of the brands we are trained to handle.
· General Electric
· Estate
· Bosch
· Roper
· Speed Queen
· Amana
· LG
· Whirlpool
· KitchenAid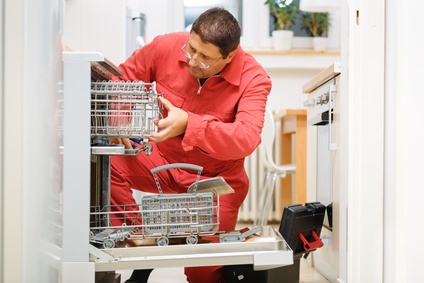 · Panasonic
· Maytag
· Samsung
· Electrolux
· Admiral
· Thermador
· Subzero
· Sharp
· Miele
· Wolf
· Dacor
· Kenmore
· Haier
· Westinghouse
· Sears
· ASKO
· GE
· Jenn-Air
· Frigidaire
· Hotpoint
Call Onsite Appliance for Premium and Low-Cost Servicing in Johnston, Rhode Island
For more information about our services or how to schedule an appointment, feel free to contact us at (401) 200-3517 and you will certainly not be disappointed. We can bring your appliances back to life. Our consultants will only be too happy to answer your call. Be one of our loyal customers who have experienced topnotch professional service and guaranteed savings after consulting with us. We will be happy to assist and make sure that you get the best customer service. When you are experiencing any emergency issues with any of your appliances at home and you need a reliable appliance repair service in Johnston, Rhode Island, you should call us right away to give you an estimate and possibly schedule a same-day repair appointment.
Providence County Service Area
Pawtucket, Cranston, Lincoln, North Providence, Woonsocket, Providence, East Providence, Burrillville, Central Falls, Johnston, Foster, North Smithfield, Smithfield, Glocester, Cumberland, Scituate
02911