Quick and Easy Appliance Repair in East Providence, RI by Onsite Appliance
Those with broken appliances at home must immediately consult Onsite Appliance and have them undergo an appliance repair in East Providence, RI. In all the years that we have been in business, we have dealt with all the major brands of refrigerators, HVACs, washing machines, microwave ovens, and so on. We have the quickest turn around times compared to other local restoration shops. Home appliances such as refrigerators, stoves, and microwaves are a source of comfort and convenience. Your home contains many appliances that are very technical by nature such as heating systems, refrigerators, and audio/video systems that family members heavily rely on.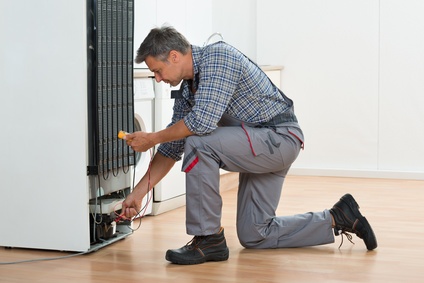 100% Customer Satisfaction for Your GE Appliance Repair in East Providence, RI
By trusting our professional service, your equipment will be running efficiently in no time. If you think you can save from repair services by doing it yourself, think again. You may even end up buying tools you do not know how to use effectively, or worse, hurt yourself in the process. Appliance repair videos make restoration look easy but there are high risks especially when it is done by non-professionals. Our technicians have the necessary credentials and experience at fixing and maintaining all types of appliances that range from washers, ovens, and heaters among many others. It is still best to let professionals in East Providence, RI do their job and handle the appliance repair service for you.
Dependable LG Appliance Repair Services in East Providence, RI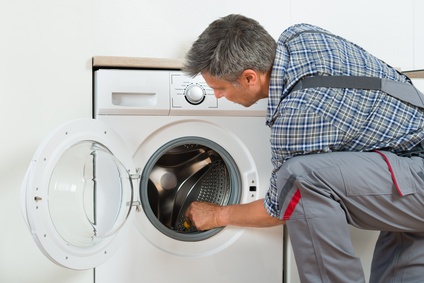 Regardless of the make and model of your broken machine, Onsite Appliance can fix it immediately. You do not have to go back and forth different centers for appliance repair near you that only specialize on one type of appliance when you can bring them all to us. Our technicians at Onsite Appliance have been trained under the manufacturers of all the leading brands so that we are able to address any concerns regarding your malfunctioning appliances in East Providence, RI.
Trustworthy Stove Repairs East Providence, RI
Our high priority on quality service and safety is your guarantee that you and your property will be kept safe at all times. Stoves in general are very important appliances in any household and taking on their repairs may prove to be dangerous as they tend to leak gas that can potentially burn down a home. The technicians we have at Onsite Appliance have been trained well to diagnose all types of appliances, and then whatever the problem is, they get right down to fixing it, making sure to take the necessary safety precautions. Stove problems are not easy to fix until you call us to dispatch to your home, one ofour East Providence appliance repair specialists. Leave stove rehabilitation to the experts here at Onsite Appliance. Trust only certified technicians from Onsite Appliance when it comes to outstanding stove repairs.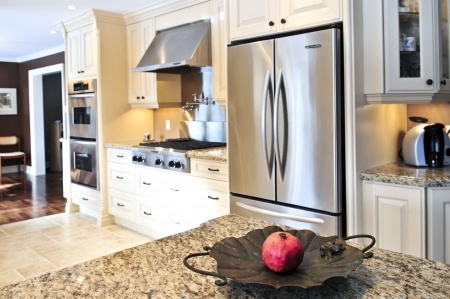 Budget-Friendly Microwave Repairs East Providence, RI
Computer circuitry is not something you should tamper unknowingly, so call a professional who knows what to do. Our repairmen at Onsite Appliance know the nitty-gritty world of microwave ovens and they will do whatever it takes to have your oven running again at the least affordable cost. Our trucks are also loaded with various parts that may be used in the replacement of broken components in your microwave. During the day of the appointment, we will visit your home on time and provide you with your needed services or advice. Here at Onsite Appliance, we have a sterling reputation as one of the best appliance repair services in East Providence, RI.
Refrigerator Restoration in East Providence, RI Like no Other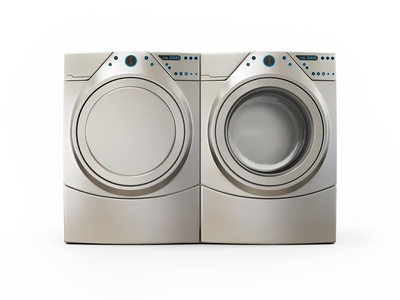 Our staff members are respectful and friendly individuals who are ready to answer any questions or clarifications that you may have on proper refrigerator maintenance. Almost all homes rely on a functional refrigerator to prevent food from spoiling. If your fridge is malfunctioning, it is crucial to call a professional appliance repair company in East Providence to address the problem right away. A fully functioning refrigerator is necessary in preserving the quality of your stocked perishables, which is why we ensure quick and efficient refrigerator repairs. With regular maintenance, a refrigerator can typically last up to 17 years. However, there may untoward instances that can affect its performance. We are a team of professionals and we will charge you only for the parts that need necessary replacements.
Dishwasher Repair in East Providence, Rhode Island Like No Other
We understand the convenience brought by a dishwasher in every home and that is why we guarantee quick washer repairs within 24 hours. When you hire our service, your dishwasher will function just as it did the day you bought it. We have the knowledge and experience to fix and maintain all types of common household appliances such as a dishwasher, which is also an integral part of any home. If you need immediate dishwasher repair in East Providence, Rhode Island, Onsite Appliance is the best choice. If your dishwasher is not draining as well as it should, we can quickly come to your aid.
The range of the appliance brands and service that we offer in East Providence, RIinclude the following:
· Panasonic
· Electrolux
· Amana
· Subzero
· GE
· LG
· Speed Queen
· Westinghouse
· Hotpoint
· General Electric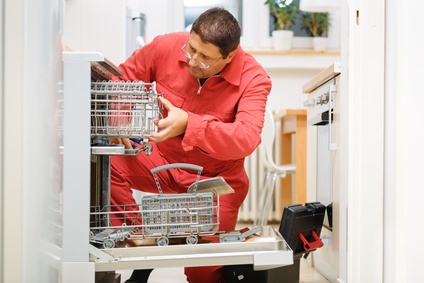 · Frigidaire
· Dacor
· Bosch
· KitchenAid
· Samsung
· Kenmore
· Estate
· Haier
· Wolf
· Roper
· Admiral
· Sears
· Sharp
· Thermador
· Maytag
· Whirlpool
· ASKO
· Jenn-Air
· Miele
Call Us and We Will Immediately Restore Your Home Appliances in East Providence, Rhode Island
Providing the best appliance repair in East Providence, Rhode Island is what Onsite Appliance is all about. Keeping our customers happy and satisfied with our workmanship has always been our top priority. Customer satisfaction is our goal here at Onsite Appliance. Call us today at (401) 200-3517 for a free estimate. Aside from being able to fully repair and maintain all brands and models of household appliances, we aim to give you the ultimate customer satisfaction.
Providence County Service Area
Woonsocket, Cranston, East Providence, North Smithfield, Glocester, Burrillville, Providence, Pawtucket, Cumberland, Johnston, Scituate, Foster, North Providence, Lincoln, Central Falls, Smithfield
02860, 02906, 02914, 02915, 02916