Premium Appliance Repair in Philadelphia, PA by Onsite Appliance
Those with broken appliances at home must immediately consult Onsite Appliance and have them undergo an appliance repair in Philadelphia, PA. Home appliances such as refrigerators, stoves, and microwaves are a source of comfort and convenience. We conduct thorough diagnosis of our clients' broken appliances to make the necessary restoration for minimal costs. You do not need to think twice about hiring us to fix your stuff because we guarantee that our services are top-notch. Our technicians are well-equipped with the knowledge and experience to handle troubles on most machines in your home.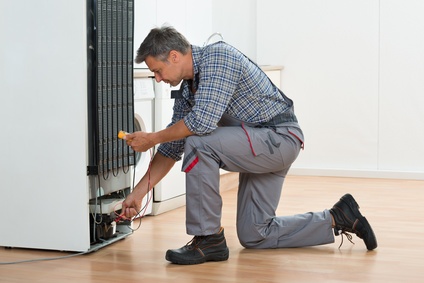 100% Customer Satisfaction for Your GE Appliance Repair in Philadelphia, PA
It can be inspiring watching repair videos but do not risk your life and property by fixing your damaged appliances yourself. You can ask for the identifications of our technicians deployed to your location so that you can verify their legitimacy. We follow all safety protocols in Philadelphia, PAwhen restoring broken appliances entrusted to us. When any of your appliances break down, you must avoid trying to repair them yourself by watching appliance repair videos. Taking on the repair duties may just cause more problems. Washing machines, refrigerators and microwave ovens allow you to accomplish several essential household activities.
Seeking LG Appliance Repair Philadelphia, PA?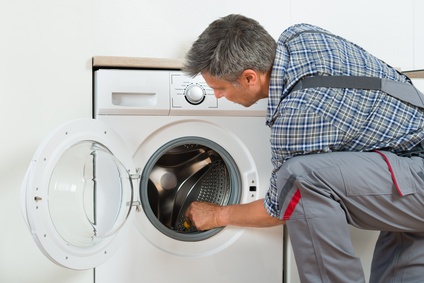 We service the widest range ofappliances in residential homes unlike any of our competition in Philadelphia, PA. When you contact us, you gain peace of mind knowing that our licensed technicians have all the necessary skills to carry out the services we offer. Knowing every feature and aspect of the various brands of appliances we cover is part of our professional training.
Stove Repairs Made Safe and Convenient in Philadelphia, PA
Doing fixes on your own has serious risks involved because of the presence of explosive hazards. We use specialized procedures and high-tech equipment to ensure that your stove functions efficiently and safely. We will check all your household items and evaluate which of these may need immediate maintenance to prevent future malfunction. An episode of gas leak or faulty electrical wiring when done by incompetent companies may result to severe damage. Stove malfunction can occur at any time. When they do occur, you really need to consider contacting a professional appliance repair company in Philadelphia such as Onsite Appliance. We strictly follow safety guidelines so that gas leaks and faulty electrical wirings are avoided.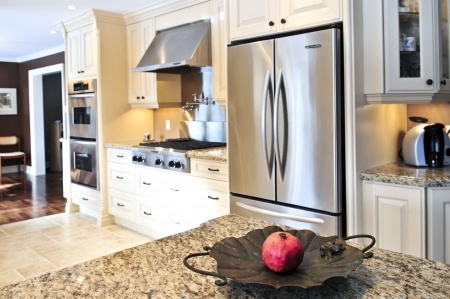 The Most Affordable Microwave Repair Service in Philadelphia, PA
We offer our services at cost-effective rates so you can be sure to pay for only the services you need. With all of the technological advances on our appliances today, having a DIY appliance repair in Philadelphia, PA is getting less viable because of the complexity and intricacy of the parts involved. Our repairmen at Onsite Appliance know the nitty-gritty world of microwave ovens and they will do whatever it takes to have your oven running again at the least affordable cost. For many Philadelphia repair companies, microwave ovens are quite a challenge to repair. We provide you the best value for your money by giving more than what is expected from us.
Newly-Refurbished Refrigerators Come Easy in Philadelphia, PA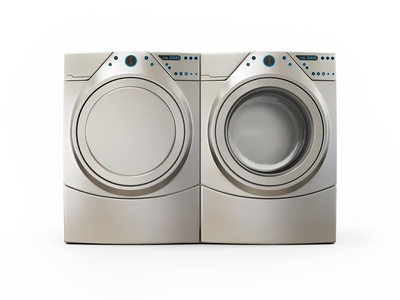 We are proud to be the best appliance repair service company in Philadelphia, PA that is able to handle problems of insufficient or excessive cooling among other concerns. It is almost impossible to manage a home without it. That is why when your refrigerator is in trouble, you just have to get it fixed right away. Refrigerators are certainly some of the most important appliances found in homes. When running smoothly, a refrigerator can preserve food items over extended periods of time until when needed for cooking or consumption. The problem may just be as simple as a water leakage or a more complex one.
Dishwasher Repairs Philadelphia, PA
When your dishwasher is in trouble, call us. Do not take the longer route of fixing the dishwasher yourself when you can take a much shorter route with us. We have all the essential parts needed to prevent you from having to buy newer, more expensive dishwashers. Washing the dishes is a difficult chore so if your dishwasher breaks down, it is best to call the right appliance repair professionals in Philadelphia, Pennsylvania. Our technicians are experts at repairing all components that make a dishwasher work. Our expertise will allow you to maximize the usage of your appliance.
We provide first-rate rehabilitation services on the following brands:
· Amana
· Westinghouse
· Bosch
· Roper
· Dacor
· Estate
· Panasonic
· Wolf
· Sears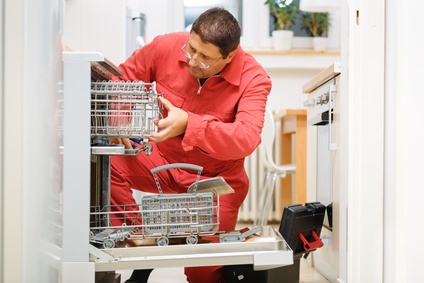 · Admiral
· Haier
· ASKO
· Maytag
· Frigidaire
· LG
· Sharp
· Miele
· GE
· Whirlpool
· General Electric
· Kenmore
· Electrolux
· Speed Queen
· KitchenAid
· Thermador
· Samsung
· Jenn-Air
· Hotpoint
· Subzero
Contact Us Now for Reliable Home Appliance Repair in Philadelphia, Pennsylvania
Customer satisfaction is our goal here at Onsite Appliance. Aside from being able to fully repair and maintain all brands and models of household appliances, we aim to give you the ultimate customer satisfaction. When you are experiencing any emergency issues with any of your appliances at home and you need a reliable appliance repair service in Philadelphia, Pennsylvania, you should call us right away to give you an estimate and possibly schedule a same-day repair appointment. For more information about our services or how to schedule an appointment, feel free to contact us at (215) 309-9371 and you will certainly not be disappointed. Keeping our customers happy and satisfied with our workmanship has always been our top priority.
Philadelphia County Service Area
Philadelphia
19120, 19124, 19143, 19111, 19134, 19149, 19140, 19104, 19148, 19145, 19131, 19144, 19136, 19139, 19121, 19132, 19147, 19128, 19146, 19115, 19116, 19135, 19152, 19154, 19138, 19141, 19114, 19151, 19142, 19119, 19133, 19130, 19125, 19150, 19103, 19122, 19107, 19126, 19123, 19106, 19153, 19129, 19118, 19137, 19127, 19102, 19109, 19110, 19112, 19113, 19176, 19190, 19092, 19093, 19099, 19161, 19162, 19170, 19171, 19172, 19173, 19175, 19177, 19178, 19179, 19181, 19182, 19183, 19184, 19185, 19187, 19188, 19191, 19192, 19193, 19194, 19195, 19196, 19197, 19244, 19255, 19019, 19101, 19105, 19108, 19155, 19160