Welcome To Appliance Repair Midwest City, OK
You can count on Onsite Appliance to provide cost-effective solutions when you are in need of appliance repair in Midwest City, OK. We conduct thorough diagnosis of our clients' broken appliances to make the necessary restoration for minimal costs. We guarantee 100% customer satisfaction with our quick response, fast turnaround time, and quality repair services. We have well-trained technicians in our team whom you can depend on to lengthen the life of the machines you use to help manage your home. Whatever your repair needs are, we can try to make the entire process as quick and simple as possible.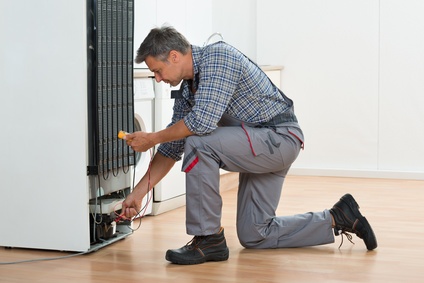 Our GE Appliance Repair in Midwest City, OK Comes With a 100% Trust Guarantee
Here at Onsite Appliance, we value safety and product quality at all times. Appliance repair videos make restoration look easy but there are high risks especially when it is done by non-professionals. You can trust us to work our magic on your beloved appliances, while ensuring your safety at all times. Our appliance repair service in Midwest City, OK saves you money because you don't have to buy new household appliances when we can quickly and affordably fix your old ones if they have broken down. If you think you can save from repair services by doing it yourself, think again. You may even end up buying tools you do not know how to use effectively, or worse, hurt yourself in the process.
Onsite Appliance Covers LG Appliance Repair in Midwest City, OK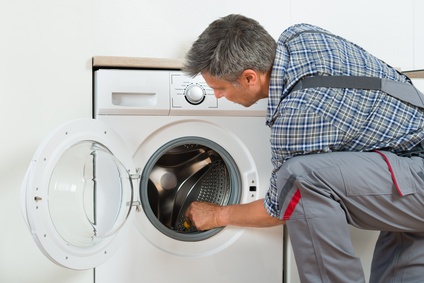 Our esteemed customers appreciate the fact that they save more money having our technicians repairing more of their broken household appliances. Avoid falling prey to restoration companies in Midwest City who only fix the outer part of your item but does a sloppy job on the inside costing you money and wasting your time. Regardless of what make, model or brand you have in Midwest City, OK, our skilled technicians know how to diagnose and fix them. Do not worry because we are familiar with all the appliance brands out there; even the big ones in the industry.
Stove Repairs Made Safe and Convenient in Midwest City, OK
It can be risky to try to fix the stove yourself. Common issues with electrical stoves often have to do with heating elements and fuses that may require replacements. Stove problems are not easy to fix until you call us to dispatch to your home, one of our Midwest City, OK repairmen. Your stove can go up in flames if left in the care of non-experts. We work fast so you may be able to safely use your stove as soon as possible.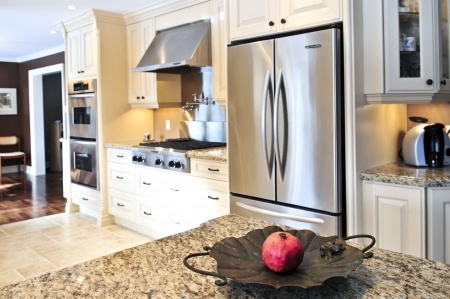 Budget-Friendly Microwave Repairs Midwest City, OK
Our technicians in Midwest City, OK excel in all types of repair, so you should call us to send them to your home where they will carefully troubleshoot and repair the appliance for you. Because we always pay great attention to detail, there are things we can detect and repair that other companies cannot. Our professional experts guarantee quick and efficient reconstruction services without sacrificing the quality of the repair. Simply give us a call when you need our assistance and our crew of professional technicians will be at your doorstep in no time. Most of them will recommend the purchase of a new one.
Fully Functioning Refrigerators in Midwest City, OK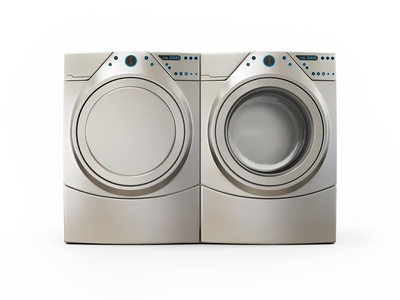 Our parts warehouse in Midwest City, OK allows us to continue working with no delays in case a part is needed on the spot. A refrigerator that is not cooling could easily result to losses incurred if food stored inside goes bad, so you may probably prefer our same-day refrigerator repair services in Midwest City, OK. We do not charge you for unnecessary part replacements just so we can bill you higher. Onsite Appliance provides honest recommendations whether an item can still be salvaged or you are better off buying a new one. That is why when your refrigerator is in trouble, you just have to get it fixed right away.
We are Masters in Dishwasher Repairs in Midwest City, Oklahoma
We have encountered every brand of dishwashing machines so we know how to restore them in case they get into some kind of trouble. We repair washers in no time so you can enjoy the convenience of using one. Our technicians provide the fastest and most efficient dishwasher repairs in Midwest City, Oklahoma. We have sufficient knowledge on how every brand of dishwasher works so we can confidently restore your unit to working condition. Do not take the longer route of fixing the dishwasher yourself when you can take a much shorter route with us. We understand the convenience brought by a dishwasher in every home and that is why we guarantee quick washer repairs within 24 hours.
We provide first-rate rehabilitation services on the following brands:
• Whirlpool
• Admiral
• Frigidaire
• Electrolux
• General Electric
• Maytag
• Roper
• Amana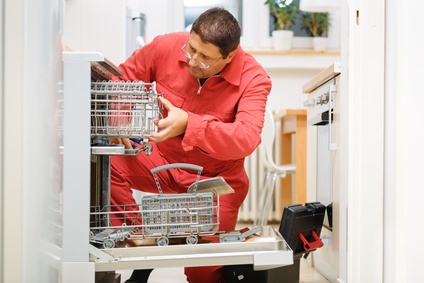 • Estate
• Haier
• ASKO
• Samsung
• Westinghouse
• LG
• Jenn-Air
• Wolf
• Bosch
• Sharp
• Sears
• GE
• Subzero
• Thermador
• Miele
• Panasonic
• Speed Queen
• Kenmore
• KitchenAid
• Hotpoint
• Dacor
Call Now for Same-Day Appliance Repair Midwest City, Oklahoma
Avoid being a victim of inefficient repairs and trust only us here at Onsite Appliance. We are not magicians, but we always make an effort to enhance our knowledge and master our craft. We take pride in being the leading provider of affordable and efficient appliance repair in Midwest City, OK. Our consultants are waiting for your call. Allow Onsite Appliance to make a significant change in your life.
Oklahoma County Service Area
Oklahoma City, Choctaw, Harrah, Woodlawn Park, Spencer, Forest Park, Nicoma Park, Nichols Hills, Lake Aluma, Luther, Edmond, The Village, Arcadia, Smith Village, Valley Brook, Jones, Del City, Midwest City, Bethany, Warr Acres
73020, 73110, 73117, 73130, 73140, 73141, 73145