Onsite Appliance – We Guarantee Reliable and Affordable Appliance Repair in Edmond, OK
For years, Onsite Appliance has been the leading provider of reliable and budget-friendly appliance repair in Edmond, OK. Engage our services and watch as your machines literally spring back to life. The growing number of our loyal customers is proof of our consistent high-quality services. We replace parts, conduct maintenance or reconstruct your broken machine as necessary. Save more money when you come to us for a quick and exceptional fix. We accommodate all types of part replacement, overhaul or reconstruction of dilapidated machines.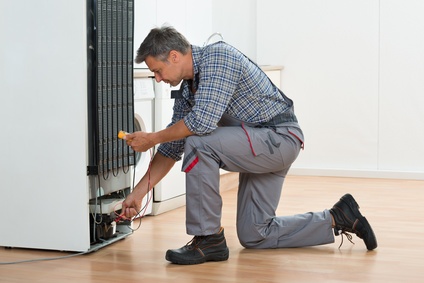 Trust Only Onsite Appliance for your GE Appliance Repair in Edmond, OK
Fixing your own appliances is not as easy as they make it look in appliance repair videos. We ensure that all restored items are functioning as expected and without any risks when used. Whether you have malfunctioning kitchen appliances, laundry machines or any other type of electrical or gas appliances, we have highly skilled technicians to provide the most effective solutions in Edmond. We examine your faulty appliances and fix them properly to keep them running smoothly and to give you service for more years to come. Our appliance repair service in Edmond, OK saves you money because you don't have to buy new household appliances when we can quickly and affordably fix your old ones if they have broken down.
Seeking LG Appliance Repair Edmond, OK?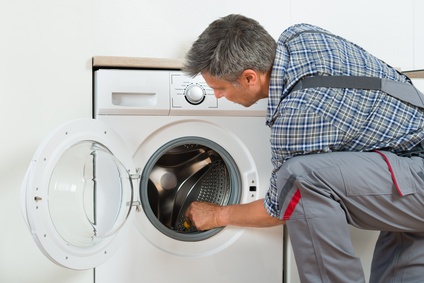 Knowing every feature and aspect of the various brands of appliances we cover is part of our professional training. More and more people in Edmond, OK are coming to Onsite Appliance to have their home appliances restored. Save yourself from the frustration of dealing with items that repeatedly break down, costing you time and money.
Stove repairs Edmond, OK
We strictly follow safety guidelines so that gas leaks and faulty electrical wirings are avoided. Nowhere in Edmond, OK, can you find a more reliable technician than at Onsite Appliance. Electrical stoves are not the kind of home appliances you would attempt to fix on your own without technical experience in dealing with complex electrical circuits. If there are gas leaks, your damaged stove can burst into flames if not properly attended to. All necessary safety precautions have to be done when dealing with a problematic gas or electric stove. Here at Onsite Appliance, we follow strict guidelines and use specialized equipment when fixing stoves of any make or model in Edmond, OK.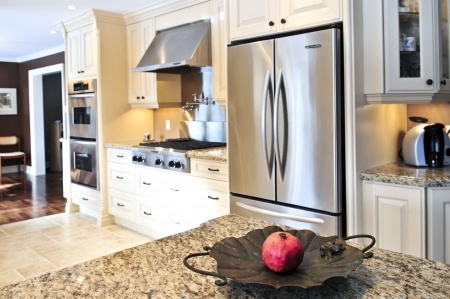 Low Cost Microwave Repairs Edmond, OK
Our technicians in Edmond, OK excel in all types of repair, so you should call us to send them to your home where they will carefully troubleshoot and repair the appliance for you. When your microwave's touchpad fails to respond or if it does not heat or turn on at all, having it restored by our professional technicians can cost a lot less than buying a brand new one. We will never recommend that you buy a new oven until we have exhausted all our skills in trying to fix it first. Our repairmen at Onsite Appliance know the nitty-gritty world of microwave ovens and they will do whatever it takes to have your oven running again at the least affordable cost. Get more value for your money with us here at Onsite Appliance.
Quick and Efficient Refrigerator Repairs Edmond, OK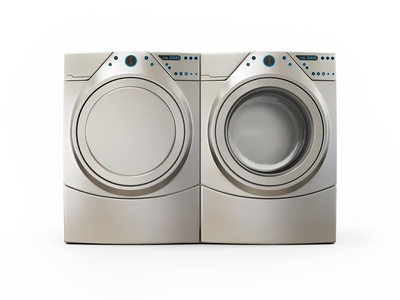 Refrigerators are certainly some of the most important appliances found in homes in Edmond, OK. Nobody does refrigerator repairs in Edmond better than we do at Onsite Appliance. Refrigerators do not come cheap but that does not mean Onsite Appliance cannot provide you with a budget-friendly service fee. We provide quick refrigerator repairs in Edmond, Oklahoma at very competitive rates. When running smoothly, they can preserve food items over extended periods of time until when needed for cooking or consumption. A fully functioning refrigerator is necessary in preserving the quality of your stocked perishables, which is why we ensure quick and efficient refrigerator repairs.
Exceptional Dishwasher Repairs Edmond, Oklahoma
We are here to ensure that your dishwasher works like it did when it was brand new. If your dishwasher is not draining as well as it should, we can quickly come to your aid. DIY videos can only make the process look so easy but once you get down to actually doing it, you will realize that fixing your dishwasher yourself is not "a walk in the park." They are extensively experienced in restoring such kitchen appliances into normal functioning state once more.Let our technicians go over your dishwashing unit in Edmond, Oklahoma. From rattling noises to draining and dispenser problems, Onsite Appliance, can solve whatever issues you have with your dishwasher.
The range of the appliance brands and service that we offer in Edmond, OK include the following:
• Thermador
• Kenmore
• Jenn-Air
• Hotpoint
• Miele
• Frigidaire
• General Electric
• Samsung
• Sears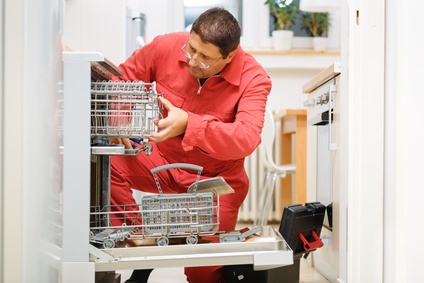 • Electrolux
• Amana
• KitchenAid
• Dacor
• Estate
• Bosch
• GE
• LG
• Subzero
• Westinghouse
• Haier
• Sharp
• Maytag
• Whirlpool
• Speed Queen
• Roper
• Panasonic
• ASKO
• Wolf
• Admiral
Call Us and We Will Immediately Restore Your Home Appliances in Edmond, Oklahoma
Reach out to us if you are looking for the most trusted company providing appliance repair in Edmond, OK. Customer satisfaction is our guarantee, not only for our products but more importantly when it comes to our services. Know that when you entrust your broken appliance with Onsite Appliance, you are bound to be amazed at how we can make it work as good as new again. Our accommodating service team will be glad to answer all your questions. It is about time you experience first-hand the kind of appliance repair in Edmond, OK that we at Onsite Appliance have been providing our loyal Edmond, OK clients.
Oklahoma County Service Area
Oklahoma City, Nicoma Park, Spencer, Midwest City, Choctaw, Nichols Hills, Forest Park, Smith Village, Lake Aluma, Luther, Woodlawn Park, The Village, Jones, Del City, Valley Brook, Arcadia, Warr Acres, Edmond, Bethany, Harrah
73003, 73007, 73012, 73013, 73025, 73034, 73049