Onsite Appliance – We Guarantee Reliable and Affordable Appliance Repair in Westerville, OH
We provide the most dependable and cost-efficient appliance repair in Westerville, OH. Among the most common items we fix are HVAC systems, washers, refrigerators and ovens. We have well-trained technicians in our team whom you can depend on to lengthen the life of the machines you use to help manage your home. The growing number of our loyal customers is proof of our consistent high-quality services. We accommodate all types of part replacement, overhaul or reconstruction of dilapidated machines.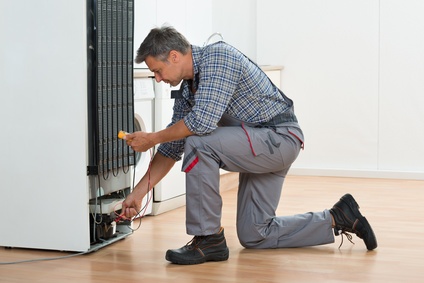 Trust Only Onsite Appliance for your GE Appliance Repair in Westerville, OH
Our professional technicians are employed according to experience and character so you can rest assured that you will be serviced by nothing but the most competent in the industry. It can be inspiring watching repair videos but do not risk your life and property by fixing your damaged appliances yourself. Many people have made the grave mistake of trying to repair broken appliances by watching appliance repair videos in order to take a DIY approach. Onsite Appliance's technicians in Westerville, OH are fully trained before they take on appliance troubleshooting and repair because we value our clients' trust. We ensure that all restored items are functioning as expected and without any risks when used.
Onsite Appliance Covers LG Appliance Repair in Westerville, OH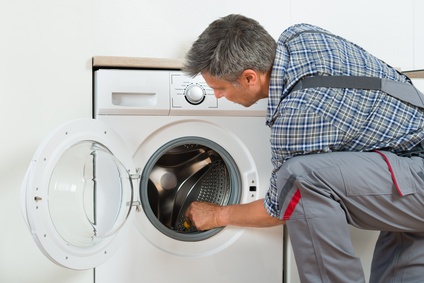 We are always updated on the latest appliances available in the market so that we can continue to serve our clients in their emergencies on appliance troubleshooting and repair in Westerville, OH. They make home management a lot simpler and easier. Our technicians are familiar with most brands and models available in the market today, so if you have been looking help for your LG appliances, you've come to the right place.
Trustworthy Stove Repairs Westerville, OH
If there are gas leaks, your damaged stove can burst into flames if not properly attended to. Through our appliance repair service, you have the advantage of having the best licensed technicians that will safely repair and maintain your faulty stove. One call to the right appliance repair service company in Westerville is all you need to solve your stove repair problems. We use specialized procedures and high-tech equipment to ensure that your stove functions efficiently and safely. Our professionals are experienced in inspecting and fixing virtually any brand or model of electrical stoves.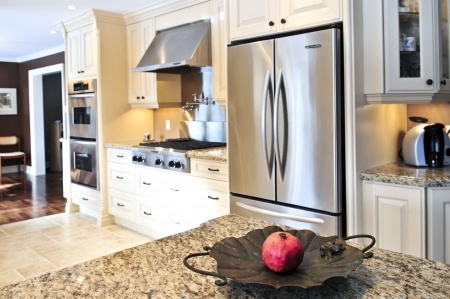 Expert Microwave Repair Service in Westerville, OH
Repair clinic reviews in Westerville, OH show that we have the most affordable microwave reconstruction rates. Schedule a microwave repair/maintenance appointment with Onsite Appliance without much hassle. We are experts in the repair of the latest microwave ovens so you do not need to subject yourself to a crash course so that you can learn how to do the fix. We have comprehensive information in our website on how to properly maintain your microwave. With our services, you can be sure that you will be spending less than the amount you paid for the machine.
Complete Refrigerator Repairs Westerville, OH When You Need It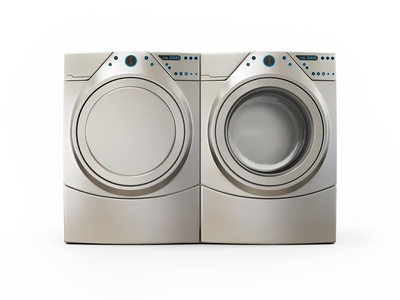 Rather than giving it up for a new fridge, let our skilled technicians perform their magic. A refrigerator that is not cooling could easily result to losses incurred if food stored inside goes bad, so you may probably prefer our same-day appliance repair services in Westerville. We understand that a broken refrigerator can be highly inconvenient especially for big families in Westerville, OH. A fully functioning refrigerator is necessary in preserving the quality of your stocked perishables, which is why we ensure quick and efficient refrigerator repairs. The problem may just be as simple as a water leakage or a more complex one.
Dishwasher Repair in Westerville, Ohio Like No Other
Whether it is a draining malfunction or a blown dishwasher thermal fuse, we are equipped to handle your concerns immediately and effectively in Westerville, Ohio. Among the service companies operating in Westerville, we give the fastest troubleshooting and repair services to get the appliances back up and running immediately. Do not just throw away your washer at the slightest hint of malfunction. We will gladly offer our repair services and finish the job within the day if necessary. Broken dishwashers can be threats to sanitation and the quality of your food especially when you were not aware that your appliance has been malfunctioning.
Some brands worth mentioning are:
· Haier
· Wolf
· Jenn-Air
· Roper
· Bosch
· Amana
· Thermador
· Admiral
· Samsung
· ASKO
· Maytag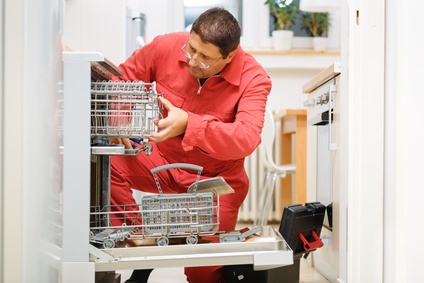 · GE
· Westinghouse
· Speed Queen
· General Electric
· Miele
· Panasonic
· Electrolux
· Estate
· Dacor
· Subzero
· Frigidaire
· LG
· Kenmore
· KitchenAid
· Hotpoint
· Sharp
· Whirlpool
· Sears
Call Us for Effective Home Appliance Repair in Westerville, Ohio
It is about time you experience first-hand the kind of appliance repair in Westerville, Ohio that we at Onsite Appliance have been providing our loyal clients. Our friendly and competent consultants will gladly receive your service calls. Call us now at (614) 350-2773 and let us work our magic on your damaged home appliances. Get in touch with us today! We can assure you that you will be in good hands the minute you pick up the phone and call our number.
Franklin County Service Area
Canal Winchester, Groveport, Grandview Heights, Gahanna, Reynoldsburg, Worthington, Hilliard, Dublin, Columbus, Westerville, Pickerington, Whitehall, Grove City, Upper Arlington, New Albany, Bexley
43081, 43082, 43086