Welcome To Appliance Repair Gahanna, OH
Onsite Appliance offers the best appliance repair in Gahanna, OH. Instead of bringing your broken machine to various remote service centers, it is best to consult with experts from us here at Onsite Appliance. In all the years that we have been in business, we have dealt with all the major brands of refrigerators, HVACs, washing machines, microwave ovens, and so on. Your search should end here because you have just found the most qualified Gahanna, OH company to help with all your needs, that's as far as any problems you may be experiencing with your home appliances are concerned. You do not need to put off the fixes on your essential household equipment because we are well-trained to do the job without you having to pay unnecessarily huge costs.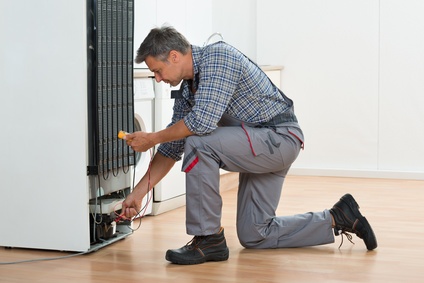 Trusted Service Company in Gahanna, OH for Your GE Appliances
Because all home appliances are a source of convenience that you need to live comfortably, it is essential to have broken appliances repaired immediately by professionals We ensure that all restored items are functioning as expected and without any risks when used. Do not attempt to fix your home appliance by simply following DIY methods that may lead to accidents. Our professional technicians are employed according to experience and character so you can rest assured that you will be serviced by nothing but the most competent in the industry. Our appliance repair service in Gahanna, OH saves you money because you don't have to buy new household appliances when we can quickly and affordably fix your old ones if they have broken down.
Trust Our LG Appliance Repair in Gahanna, OH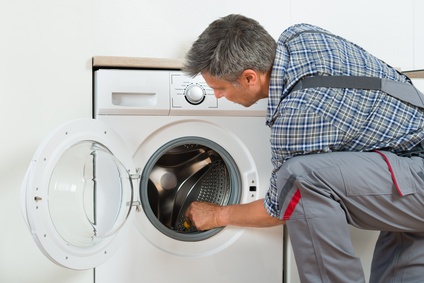 You do not have to go back and forth different centers for appliance repair near you that only specialize on one type of appliance when you can bring them all to us. We can handle all types of appliances you have in your home. We are always updated on the latest appliances available in the market so that we can continue to serve our clients in their emergencies on appliance troubleshooting and repair in Gahanna, OH.
Stove Repairs Made Safe and Convenient in Gahanna, OH
A stove is one of most used appliances in a household and unless you are a professional technician, it will be very difficult to perform proper maintenance. Nowhere in Gahanna, can you find a more reliable appliance repair technician than at Onsite Appliance. Stoves in general are very important appliances in any household and taking on their repairs may prove to be dangerous as they tend to leak gas that can potentially burn down a home. Whenever appliances malfunction, you always need a well-qualified technician to do proper inspection before undertaking the repair work. Repairing a stove must not be taken lightly as it can endanger not only your appliance but also your home, and the lives of those who live in it. Trust only certified technicians from Onsite Appliance when it comes to outstanding stove repairs.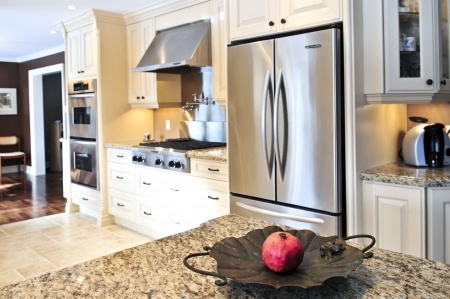 Cost-effective Microwave Oven Appliance Repair in Gahanna, OH
Simply give us a call when you need our assistance and our crew of professional technicians will be at your doorstep in no time. Get more value for your money with us here at Onsite Appliance. With our services, you can be sure that you will be spending less than the amount you paid for the machine. Today, the variety of microwaves available in the market is huge with differences in terms of sizes, color and of course prices. Repair clinic reviews in Gahanna, OH show that we have the most affordable microwave reconstruction rates. We are experts in the repair of the latest microwave ovens so you do not need to subject yourself to a crash course so that you can learn how to do the fix.
Refrigerator Restoration in Gahanna, OH Like no Other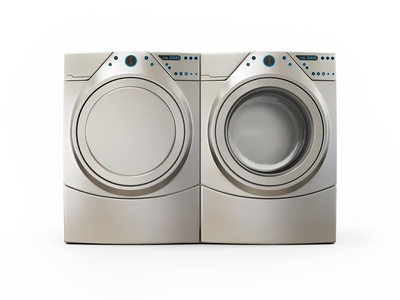 We have an extensive parts warehouse in Gahanna, OH that allows us to work continuously and avoid any delays when it comes to doing appliance repair. A fully functioning refrigerator is necessary in preserving the quality of your stocked perishables, which is why we ensure quick and efficient refrigerator repairs. We do not charge you for unnecessary part replacements just so we can bill you higher. When your refrigerator breaks down, it becomes a major problem as it leads to spoiled food and beverages. We are a team of professionals and we will charge you only for the parts that need necessary replacements.
We are Masters in Dishwasher Repairs in Gahanna, Ohio
Through the skill and experience of our licensed technicians, no repair or maintenance job is too big or too small. When you hire our service, your dishwasher will function just as it did the day you bought it. We have a quick turn-around time for dishwasher repairsin Gahanna, Ohio because we know how difficult it is to wash your dishes without it. We are here to ensure that your dishwasher works like it did when it was brand new. It is best not to solve the problem on your own because it may get worse if you are not capable of doing it in the first place.
We know how to fix every make and model. Following is a list of the most popular brands we have worked on:
· Sharp
· KitchenAid
· Estate
· Admiral
· ASKO
· Panasonic
· Bosch
· Speed Queen
· General Electric
· LG
· Whirlpool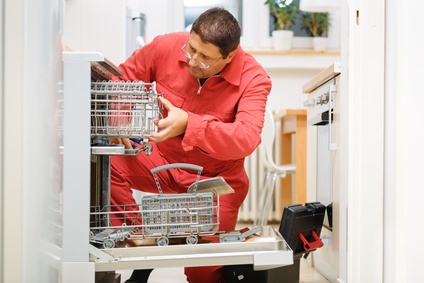 · Electrolux
· Samsung
· Amana
· Miele
· Subzero
· Wolf
· Frigidaire
· Sears
· Maytag
· Dacor
· Kenmore
· Westinghouse
· Thermador
· Roper
· Haier
· GE
· Hotpoint
· Jenn-Air
Reach Out to Us Today for Superior Restoration Gahanna, Ohio
It is about time you experience first-hand the kind of appliance repair in Gahanna, Ohio that we at Onsite Appliance have been providing our loyal clients. Use the phone number provided in our contact details to call us directly and one of our appliance repairmen will speak with you. Having effective repairs helps avoid spending a whole lot more on machine replacement, so let our professionals save your appliances and your money at the same time. Ring us at (614) 350-2773 so we can prove to you what it means to have your repairs handled by a professional and reliable company. Do not hesitate to contact us if you have a machine that has broken down and you need a reliable professional to get it running again immediately.
Franklin County Service Area
Westerville, Bexley, Grove City, Upper Arlington, Grandview Heights, Pickerington, Columbus, Hilliard, Worthington, New Albany, Canal Winchester, Whitehall, Groveport, Reynoldsburg, Gahanna, Dublin
43004, 43054, 43230