Save Money with Our Premium Appliance Repair in Dublin, OH
If you are looking for a reliable and professional company to take care of your appliance repair in Dublin, OH, you can rely on Onsite Appliance to do the job for you. Among the most common items we fix are HVAC systems, washers, refrigerators and ovens. We guarantee 100% customer satisfaction with our quick response, fast turn around time, and quality repair services. When you get your appliances repaired under the supervision of our experts, you can rest assured that these will be repaired completely without any delays. We conduct thorough diagnosis of our clients' broken appliances to make the necessary restoration for minimal costs.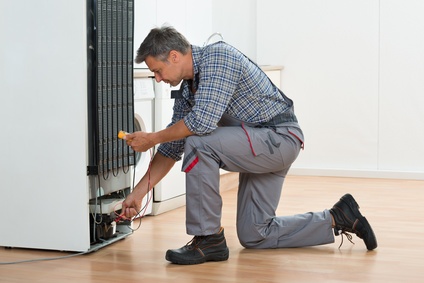 Licensed Technicians to Provide GE Appliance Repair in Dublin, OH
Onsite Appliance ensures safety and product efficiency by following standard procedures and guidelines when repairing damaged items in Dublin, OH. Doing repairs by yourself may seem cheaper initially, but wait until you see the bigger picture. Watching DIY videos on the Internet may make things look easy but you may get hurt in the process. When any of your appliances break down, you must avoid trying to repair them yourself by watching appliance repair videos. Taking on the repair duties may just cause more problems. With the skills and knowledge our technicians possess, your appliances will be operating efficiently in no time. Washing machines, refrigerators and microwave ovens allow you to accomplish several essential household activities.
Skilled Technicians for Your LG Appliance Repair in Dublin, OH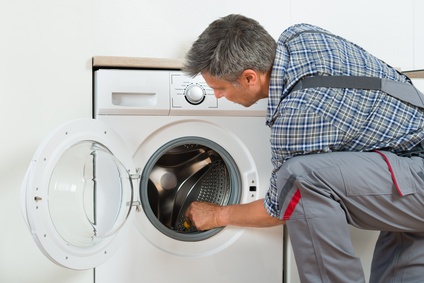 More and more people in Dublin, OH are coming to Onsite Appliance to have their home appliances restored. They make home management a lot simpler and easier. Our professional technicians are highly-skilled and consistently trained to ensure that they are equipped with the proper knowledge in handling even the latest brands and models. We understand that appliances vary in brand, model, and make; therefore, we train our technicians to know the ins and outs of every type of appliance in the market today.
The Best Stove Repair Service in Dublin, OH
We highly advise against any attempts on DIY appliance repair in Dublin especially when it comes to anything fire-related such as stoves. Gas and electric stoves have different elements so they are distinct ways to troubleshoot them. Common issues with electrical stoves often have to do with heating elements and fuses that may require replacements. We work fast so you may be able to safely use your stove as soon as possible. Our professionals are experienced in inspecting and fixing virtually any brand or model of electrical stoves.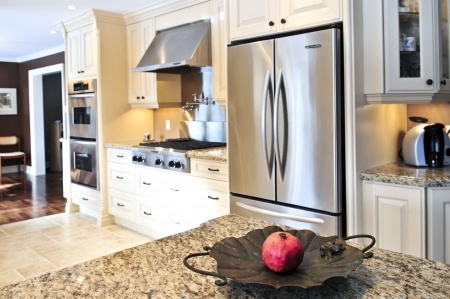 Budget-Friendly Microwave Repairs Dublin, OH
Most overhaul companies may claim that microwaves are costlier to repair than buying a new one but we beg to differ. We provide you the best value for your money by giving more than what is expected from us. Our technicians are updated on the troubleshooting of the essential mechanisms and components of the leading microwave ovens in the market. There is no need to buy a new oven until our skilled technicians in Dublin, OHhave taken a look at it. We will advise you to purchase another machine only if the damages are irreparable so that you do not have to spend more than your budget.
Quick and Efficient Refrigerator Repairs Dublin, OH
Leaving your refrigerator on but not cooling is a serious issue in any home because it can lead to food spoilage and further wastage of money. Whatever it is, our (CITY) appliance repair technicians can take a look at your refrigerator and do the necessary measures to remedy the problem.Any homemaker knows how essential it is to have a fully functioning refrigerator at home. Onsite Appliance provides honest recommendations whether an item can still be salvaged or you are better off buying a new one. Our professionals have the skills and experience in conducting repair on any type of refrigerator.
We are Masters in Dishwasher Repairs in Dublin, Ohio
Do not just throw away your washer at the slightest hint of malfunction. If you need immediate dishwasher repair in Dublin, Ohio, Onsite Appliance is the best choice. Most establishments and large households rely on this machine for convenient housekeeping so we accomplish our services the quickest way we can. When your dishwasher is not working properly as you would expect, we have the right repairmen to inspect and determine the right solution. Our expertise will allow you to maximize the usage of your appliance.
We provide first-rate rehabilitation services on the following brands:
· Electrolux
· Amana
· Haier
· Kenmore
· Wolf
· Frigidaire
· Maytag
· KitchenAid
· Thermador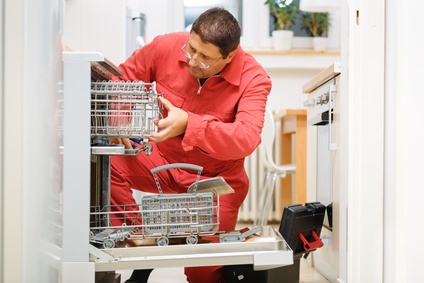 · Sears
· Estate
· Samsung
· LG
· Bosch
· Dacor
· GE
· Sharp
· Subzero
· Roper
· Panasonic
· Hotpoint
· ASKO
· Miele
· Admiral
· General Electric
· Speed Queen
· Jenn-Air
· Westinghouse
· Whirlpool
Reach Out to Us Today for Superior Restoration Dublin, Ohio
No need to tire yourself out in looking for another appliance repair in Dublin, Ohio when you have the most reliable and efficient solutions at your own fingertips. We are interested in providing long-term solutions to any of your appliance problems. We can bring your appliances back to life. Our consultants will only be too happy to answer your call. Enjoy your home appliances once again when you call us at (614) 350-2773. Our accommodating service team will be glad to answer all your questions. There is no service job too complicated or too easy for our technicians to fix.
Franklin County Service Area
Columbus, Bexley, Upper Arlington, Reynoldsburg, Gahanna, Groveport, Canal Winchester, Pickerington, Worthington, Dublin, Hilliard, New Albany, Grove City, Whitehall, Grandview Heights, Westerville
43002, 43016, 43017