Reliable Appliance Repair in Columbus, OH from Onsite Appliance
If you are looking for a reliable and professional company to take care of your appliance repair in Columbus, OH, you can rely on Onsite Appliance to do the job for you. We can fix even badly-damaged refrigerators, heating and air conditioning systems, washing machines, dishwashers, ovens, freezers and many others. Instead of bringing your broken machine to various remote service centers, it is best to consult with experts from us here at Onsite Appliance. Your search should end here because you have just found the most qualified Columbus, OH company to help with all your needs, that's as far as any problems you may be experiencing with your home appliances are concerned. What makes our appliance repair service a leader in the industry is our rock bottom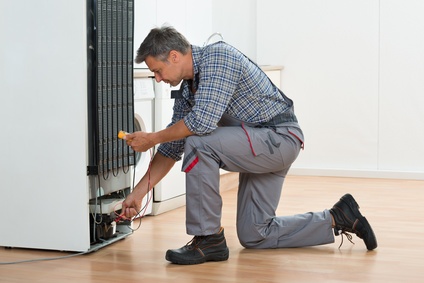 prices.
We Are Your Trusted GE Appliance Repair Technicians in Columbus, OH
Fixing your own appliances is not as easy as they make it look in appliance repair videos. While DIY kits may cost a lot cheaper, they are not worth the frustration and the time you will be spending doing the entire process yourself. You can trust us to work our magic on your beloved appliances, while ensuring your safety at all times. You can ask for the identifications of our technicians deployed to your location so that you can verify their legitimacy. We examine your faulty appliances and fix them properly to keep them running smoothly and to give you service for more years to come. Onsite Appliance's technicians in Columbus, OH are fully trained before they take on appliance troubleshooting and repair because we value our clients' trust.
Onsite Appliance Covers LG Appliance Repair in Columbus, OH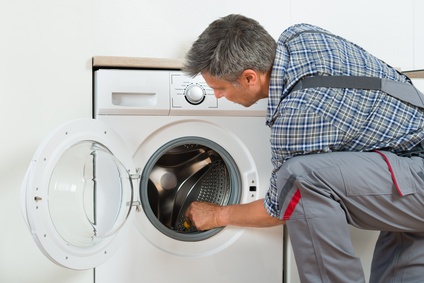 Our workmanship is always to the highest level of excellence. Suffer no more because with us, it will be easier to look for an appliance repair near you. It is rather unthinkable to live in a house without any appliance in sight. More and more people in Columbus, OH are coming to Onsite Appliance to have their home appliances restored.
Stove Repairs Made Safe and Convenient in Columbus, OH
There are elements in the stove that can prove to be dangerous under untrained hands Electric or gas stoves must not be messed with by non-professionals when they show signs of malfunctioning. We also offer the best stove inspection and maintenance. Here at Onsite Appliance, we follow strict guidelines and use specialized equipment when it comes to appliance repair in Columbus. We will check all your household items and evaluate which of these may need immediate maintenance to prevent future malfunction. When it comes to stove repair, one wrong move can make matters worse and add to your initial problems.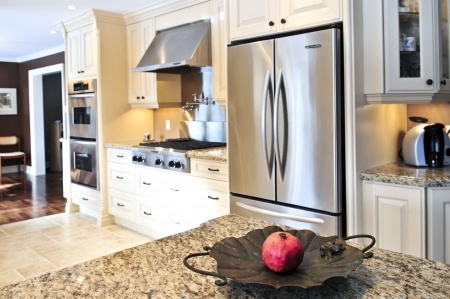 Microwave Repairs You Can Afford in Columbus, OH
No need to suffer with bad service to save money. We cut on unnecessary costs that we believe should not be shouldered by our clients so they can enjoy huge savings and the best deals. With all of the technological advances on our appliances today, having a DIY appliance repair in Columbus, OH is getting less viable because of the complexity and intricacy of the parts involved. You need not worry about the cost of repair because it will be significantly less than the cost of a new microwave oven. Microwaves may be tricky to repair and unlike most overhaul centers that will recommend that you just buy a new one, we will exhaust our resources to see if anything can still be done.
Refrigerator Restoration in Columbus, OH Like no Other
We are a team of professionals and we will charge you only for the parts that need necessary replacements. As a leading appliance repair/maintenance service in Columbus, we know that most homes have a refrigerator and you must have it repaired as soon as it malfunctions. The key to an effective repair is for the repairman to find the problem right away so that time and money are spent wisely on delivering the necessary procedures. Although a fridge may not develop problems frequently, when they eventually do, you may have to call an expert repairman to fix them. Onsite Appliance provides honest recommendations whether an item can still be salvaged or you are better off buying a new one.
Dishwasher Repair in Columbus, Ohio Like No Other
Through the skill and experience of our licensed technicians, no repair or maintenance job is too big or too small. We have sufficient knowledge on how every brand of dishwasher works so we can confidently restore your unit to working condition. We have all the essential parts needed to prevent you from having to buy newer, more expensive dishwashers. We have a quick turn-around time for dishwasher repairs in Columbus, Ohio because we know how difficult it is to wash your dishes without it. We offer superior services that do not burn a hole in your pocket.
The range of the appliance brands and service that we offer in Columbus, OH include the following:
· ASKO
· Samsung
· Hotpoint
· Maytag
· Miele
· Sears
· Jenn-Air
· GE
· Wolf
· Panasonic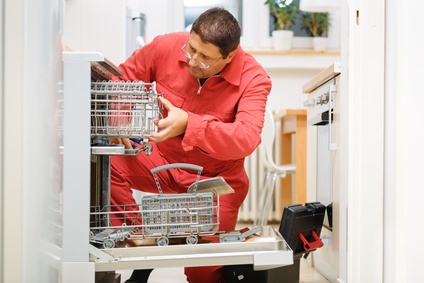 · General Electric
· Westinghouse
· Whirlpool
· Sharp
· Admiral
· KitchenAid
· Bosch
· Thermador
· Haier
· Dacor
· LG
· Electrolux
· Subzero
· Roper
· Kenmore
· Speed Queen
· Amana
· Estate
· Frigidaire
Call Onsite Appliance for Premium and Low-Cost Servicing in Columbus, Ohio
We are interested in providing long-term solutions to any of your appliance problems. We will be happy to assist and make sure that you get the best customer service. For more information about our services or how to schedule an appointment, feel free to contact us at (614) 350-2773 and you will certainly not be disappointed. With our experience and expertise in our line of work, you can be sure that we can handle your appliance repair in Columbus, Ohio. We have all the right credentials and experience at giving you the best repair and maintenance possible for your valued appliances.
Franklin County Service Area
Reynoldsburg, Dublin, New Albany, Groveport, Grove City, Worthington, Upper Arlington, Gahanna, Hilliard, Grandview Heights, Bexley, Pickerington, Canal Winchester, Westerville, Columbus, Whitehall
43229, 43204, 43207, 43228, 43201, 43224, 43235, 43232, 43219, 43214, 43026, 43223, 43206, 43202, 43211, 43227, 43081, 43110, 43119, 43230, 43231, 43209, 43004, 43016, 43068, 43123, 43213, 43220, 43205, 43215, 43017, 43221, 43054, 43085, 43210, 43203, 43212, 43065, 43222, 43125, 43147, 43035, 43240, 43217, 43082, 43137, 43251, 43260, 43265, 43266, 43268, 43270, 43271, 43272, 43279, 43287, 43291, 43299, 43002, 43109, 43216, 43218, 43226, 43234, 43236