Welcome To Appliance Repair Cleveland, OH
You can count on Onsite Appliance to provide cost-effective solutions when you are in need of appliance repair in Cleveland, OH. We can fix even badly-damaged refrigerators, heating and air conditioning systems, washing machines, dishwashers, ovens, freezers and many others. We have the quickest turn around times compared to other local restoration shops. Regardless of the kind of machine you would want to be fixed, our technicians are sure to fix them immediately. Save more money when you come to us for a quick and exceptional fix.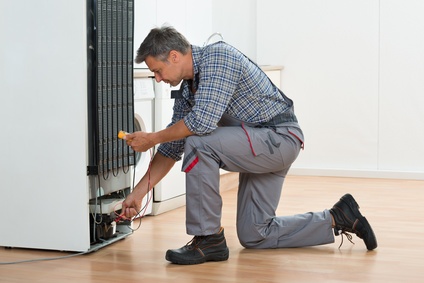 We Are Your Trusted GE Appliance Repair Technicians in Cleveland, OH
Fixing your own appliances is not as easy as they make it look in appliance repair videos. While DIY kits may cost a lot cheaper, they are not worth the frustration and the time you will be spending doing the entire process yourself. Entrusting your damaged electrical home appliances to the pros is a smart move. Onsite Appliance's technicians in Cleveland, OH are fully trained before they take on appliance troubleshooting and repair because we value our clients' trust. You can ask for the identifications of our technicians deployed to your location so that you can verify their legitimacy. If you think you can save from repair services by doing it yourself, think again. You may even end up buying tools you do not know how to use effectively, or worse, hurt yourself in the process.
Reliable LG Appliance Repair in Cleveland, OH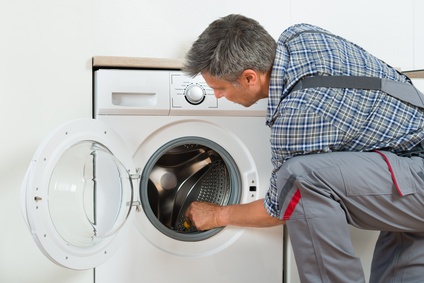 We have experienced and licensed technicians who are extremely skilled at conducting any type of repair. Home appliances are a staple in every modern home in Cleveland, OH. Our workmanship is always to the highest level of excellence. Suffer no more because with us, it will be easier to look for an appliance repair near you.
The Best Stove Repair Service in Cleveland, OH
Stoves in general are very important appliances in any household and taking on their repairs may prove to be dangerous as they tend to leak gas that can potentially burn down a home. You may be a few dollars richer when you choose to try a DIY fix on your stove, but you are a lot safer if you hire professional help. A stove is one of most used appliances in a household and unless you are a professional technician, it will be very difficult to perform proper maintenance. Nowhere in Cleveland, can you find a more reliable appliance repair technician than at Onsite Appliance. Our technicians have knowledge on the possible risks involved, such as gas leaks and electrical faulty wirings, and you can rely on them to ensure your safety as well as the safety of your appliance.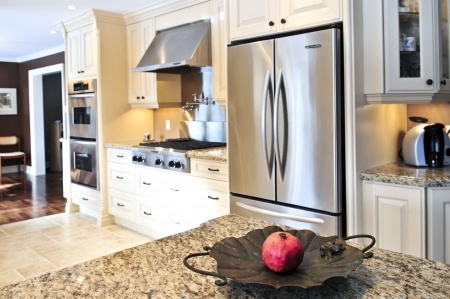 Cost-effective Microwave Oven Appliance Repair in Cleveland, OH
We will never recommend that you buy a new oven until we have exhausted all our skills in trying to fix it first. Simply give us a call when you need our assistance and our crew of professional technicians will be at your doorstep in no time. Get more value for your money with us here at Onsite Appliance. To receive an estimate, simply provide all the essential information such as your address as well as the microwave brand and model. There is no need to buy a new oven until our skilled technicians in Cleveland, OH have taken a look at it. When your microwave's touchpad fails to respond or if it does not heat or turn on at all, having it restored by our professional technicians can cost a lot less than buying a brand new one.
Newly-Refurbished Refrigerators Come Easy in Cleveland, OH
Although a fridge may not develop problems frequently, when they eventually do, you may have to call an expert repairman to fix them. Leaving your refrigerator on but not cooling is a serious issue in any home because it can lead to food spoilage and further wastage of money. Whatever it is, our (CITY) appliance repair technicians can take a look at your refrigerator and do the necessary measures to remedy the problem. Some jobs may require us to replace some faulty parts but rest assured that your refrigerator will be up and running again. A refrigerator can be a costly investment and we understand that it can be highly impractical to just dispose of a slightly broken item.
Dishwasher Repairs Cleveland, OH
If your dishwasher is not draining as well as it should, we can quickly come to your aid. We have the knowledge and experience to fix and maintain all types of common household appliances such as a dishwasher, which is also an integral part of any home. We service all types of dishwashers and have all the necessary tools used in the industry for their repair. Let our technicians go over your dishwashing unit and perform appliance repair in Cleveland, Ohio. DIY videos can only make the process look so easy but once you get down to actually doing it, you will realize that fixing your dishwasher yourself is not "a walk in the park".
Some brands of appliances that we are experienced at fixing are:
· Sears
· Thermador
· Admiral
· Subzero
· Jenn-Air
· Hotpoint
· Bosch
· Haier
· Whirlpool
· ASKO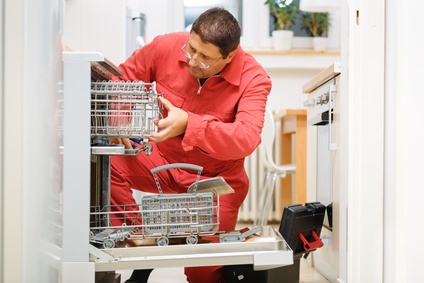 · Westinghouse
· Kenmore
· GE
· General Electric
· Electrolux
· Dacor
· Wolf
· Estate
· Samsung
· KitchenAid
· Amana
· Roper
· Panasonic
· Frigidaire
· Maytag
· LG
· Miele
· Sharp
· Speed Queen
Call Now for Same-Day Appliance Repair Cleveland, Ohio
You can fill out and submit the form provided on this site and we will call you. Reach out to us if you are looking for the most trusted company providing appliance repair in Cleveland, OH. Now that you know what we can do to your old appliances, give us a call and experience appliance repair in Cleveland, Ohio like no other. Customer satisfaction is our guarantee, not only for our products but more importantly when it comes to our services. We will be happy to assist and make sure that you get the best customer service. Enjoy your home appliances once again when you call us at (216) 208-3739. Our accommodating service team will be glad to answer all your questions.
Cuyahoga County Service Area
Middleburg Heights, Cleveland, Maple Heights, North Royalton, Independence, Parma, Shaker Heights, Pepper Pike, South Euclid, Brecksville, Bedford Heights, Berea, Bedford, Brook Park, Beachwood, University Heights, Olmsted Falls, Warrensville Heights, Broadview Heights, Bay Village, Westlake, Lakewood, Lyndhurst, Fairview Park, East Cleveland, Parma Heights, Garfield Heights, Solon, North Olmsted, Brooklyn, Strongsville, Rocky River, Richmond Heights, Highland Heights, Euclid, Cleveland Heights, Mayfield Heights, Seven Hills
44102, 44109, 44111, 44105, 44135, 44120, 44108, 44104, 44110, 44113, 44106, 44103, 44128, 44144, 44115, 44119, 44127, 44114, 44112, 44121, 44122, 44134, 44107, 44117, 44118, 44124, 44125, 44126, 44129, 44130, 44142, 44143, 44178, 44185, 44188, 44189, 44190, 44191, 44192, 44193, 44194, 44195, 44197, 44198, 44101, 44181, 44199