Save Money with Our Premium Appliance Repair in Bexley, OH
You can count on Onsite Appliance to provide cost-effective solutions when you are in need of appliance repair in Bexley, OH. By contacting us, you can make sure that your household essentials will be up and running again in their best condition. We have been repairing appliances of all brands and models for years, and in every restoration job we handle, we guarantee 100% customer satisfaction. We have the credentials and experience to repair and maintain all brands and models of appliances. Hiring us is a much more affordable option as compared to buying brand new items.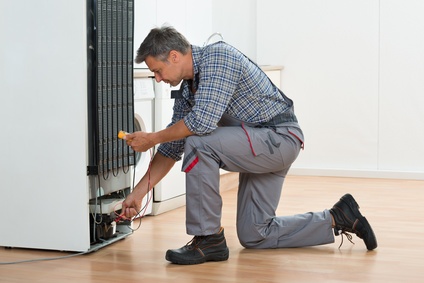 Licensed Technicians to Provide GE Appliance Repair in Bexley, OH
We can guarantee you get back a fully-restored machine that is safe to use. Washing machines, refrigerators and microwave ovens allow you to accomplish several essential household activities. Doing repairs by yourself may seem cheaper initially, but wait until you see the bigger picture. Watching DIY videos on the Internet may make things look easy but you may get hurt in the process. By trusting our professional service, your equipment will be running efficiently in no time. Our appliance repair service in Bexley, OH saves you money because you don't have to buy new household appliances when we can quickly and affordably fix your old ones if they have broken down.
Trust Us With Your LG Appliance Repair in Bexley, OH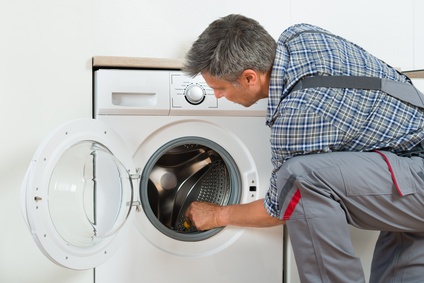 Home appliances are a staple in every modern home in Bexley, OH. Avoid falling prey to restoration companies in Bexley who only fix the outer part of your item but does a sloppy job on the inside costing you money and wasting your time.q Regardless of the make and model of your broken machine, Onsite Appliance can fix it immediately.
The Best Stove Repair Service in Bexley, OH
It can be risky to try to fix the stove yourself. A stove is one of most used appliances in a household and unless you are a professional technician, it will be very difficult to perform proper maintenance. One call to the right appliance repair service company in Bexley is all you need to solve your stove repair problems. If you wish to learn more about proper microwave maintenance, our personnel can also provide you with the essential information on how to properly maintain them. Common issues with electrical stoves often have to do with heating elements and fuses that may require replacements.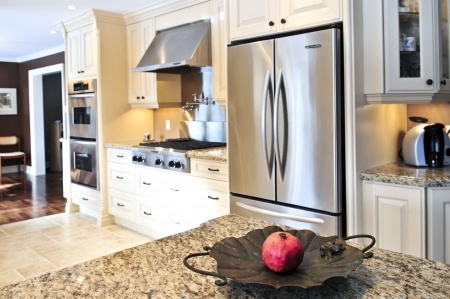 Budget-Friendly Microwave Repairs Bexley, OH
When your microwave's touchpad fails to respond or if it does not heat or turn on at all, having it restoredby our professional technicians can cost a lot less than buying a brand new one. Here at Onsite Appliance, we have a sterling reputation as one of the best appliance repair services in Bexley, OH. In case of a broken down stove, be sure to unplug it from the electrical outlet or turn off the supply valve on your gas line. To receive an estimate, simply provide all the essential information such as your address as well as the microwave brand and model. We are trained to safely troubleshoot your defective microwave oven, thanks to our mandatory preparations.
Effective Refrigerator Repairs Available in Bexley, OH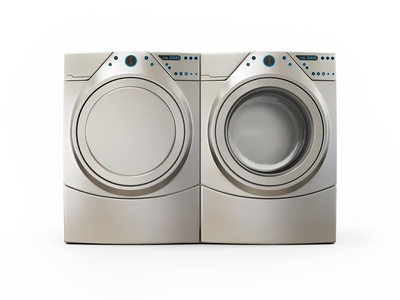 We have a warehouse in Bexley complete with all the needed supplies and refrigerator parts so we are able to work on your refrigerator right away. Our personnel have been professionally trained to repair all brands and models of refrigerators. Refrigerators do not come cheap but that does not mean Onsite Appliance cannot provide you with a budget-friendly service fee. With regular maintenance, a refrigerator can typically last up to 17 years. However, there may untoward instances that can affect its performance. We provide our service technicians the materials and tools they need to fix the problem.
Expert Technicians on Dishwasher Concerns in Bexley, Ohio
Enjoy the full lifespan of your appliances. We are experts at restoring home appliances that may already seem unusable. When your dishwasher is not working properly as you would expect, we have the right repairmen to inspect and determine the right solution. Dishwashers were made to make daily life more comfortable for families, so when this machine breaks down, it is a major concern. Our technicians provide the fastest and most efficient dishwasher appliance repairs in Bexley, Ohio. Whether the washer is leaking or you don't know why it doesn't leave your dishes clean, you can call us to quickly come and fix it for you in no time.
The following are some of the brands we are trained to handle.
· Panasonic
· Bosch
· Speed Queen
· Frigidaire
· Amana
· Estate
· Whirlpool
· Westinghouse
· Sharp
· Subzero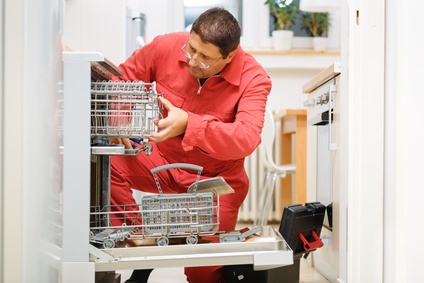 · Miele
· GE
· General Electric
· Electrolux
· Maytag
· Haier
· Kenmore
· Hotpoint
· Wolf
· Thermador
· Roper
· Admiral
· ASKO
· Samsung
· KitchenAid
· Dacor
· LG
· Jenn-Air
· Sears
Contact our Repair Service in Bexley, Ohio Today and Prevent Future Appliance Malfunctions
Ring us at (614) 350-2773 so we can prove to you what it means to have your repairs handled by a professional and reliable company. No need to tire yourself out in looking for another appliance repair in Bexley, Ohio when you have the most reliable and efficient solutions at your own fingertips. Allow Onsite Appliance to make a significant change in your life. Be sure to hire the right professionals to avoid excessive expenses. You can fill out and submit the form provided on this site and we will call you.
Franklin County Service Area
Reynoldsburg, Canal Winchester, Gahanna, Dublin, Bexley, Worthington, Grandview Heights, Upper Arlington, Columbus, Whitehall, Grove City, Groveport, Westerville, New Albany, Hilliard, Pickerington
43209