Onsite Appliance – We Guarantee Reliable and Affordable Appliance Repair in Weare, NH
You can count on Onsite Appliance to provide cost-effective solutions when you are in need of appliance repair in Weare, NH. When facing issues with any of your appliances at home, it is highly recommended that you consider seeking help from a professional company. By contacting us, you can make sure that your household essentials will be up and running again in their best condition. We have well-trained technicians in our team whom you can depend on to lengthen the life of the machines you use to help manage your home. Hiring us is a much more affordable option as compared to buying brand new items.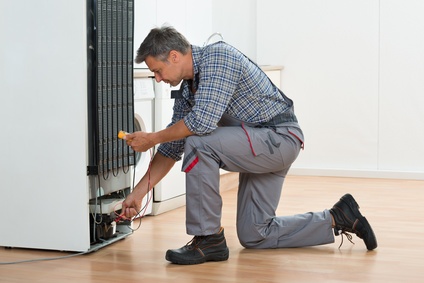 We Are Your Trusted GE Appliance Repair Technicians in Weare, NH
Here at Onsite Appliance, we value safety and product quality at all times. Onsite Appliance ensures safety and product efficiency by following standard procedures and guidelines when repairing damaged items in Weare, NH. We ensure that all restored items are functioning as expected and without any risks when used. Doing repairs by yourself may seem cheaper initially, but wait until you see the bigger picture. Watching DIY videos on the Internet may make things look easy but you may get hurt in the process. Being duly registered to operate our business in Weare, we can assure you that protocols, standards and safety procedures are strictly implemented.
Seeking LG Appliance Repair Weare, NH?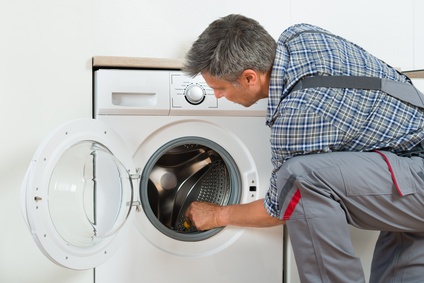 As the leading Weare appliance repair company, we boast in providing a variety of local repair services. Avoid falling prey to restoration companies in Weare who only fix the outer part of your item but does a sloppy job on the inside costing you money and wasting your time. We have experienced and licensed technicians who are extremely skilled at conducting any type of repair. We service the widest range ofappliances in residential homes unlike any of our competition in Weare, NH.
Stove repairs Weare, NH
One call to the right appliance repair service company in Weare is all you need to solve your stove repair problems. Gas and electric stoves have different elements so they are distinct ways to troubleshoot them. Electric or gas stoves must not be messed with by non-professionals when they show signs of malfunctioning. Our personnel at Onsite Appliance have the right tools for the job so that the dangerous parts of the stove are left safe and untouched. Stoves when mishandled due to DIY appliance repair may cost not just money but damage to property or lives.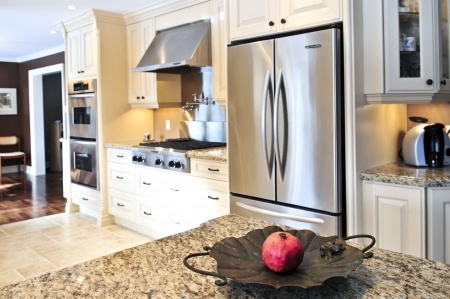 Cost-effective Microwave Oven Appliance Repair in Weare, NH
Most overhaul companies may claim that microwaves are costlier to repair than buying a new one but we beg to differ. Repair clinic reviews in Weare, NH recommend Onsite Appliance for providing the most efficient and affordable rehabilitation costs compared to other local shops. You need not worry about the cost of repair because it will be significantly less than the cost of a new microwave oven. When you notice that your microwave is not functioning normally as you would expect, it's always advisable to have a technician qualified in fixing electrical home devices to inspect it. Our professional experts guarantee quick and efficient reconstruction services without sacrificing the quality of the repair.
Effective Refrigerator Repairs Available in Weare, NH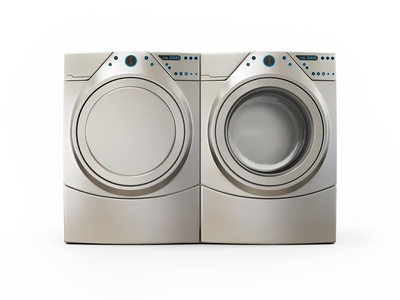 Our technicians are trained to identify the cause of the machine breakdown so that a repair procedure can be implemented immediately. Onsite Appliance provides honest recommendations whether an item can still be salvaged or you are better off buying a new one. It is almost impossible to manage a home without it. That is why when your refrigerator is in trouble, you just have to get it fixed right away. We have an extensive parts warehouse in Weare, NH that allows us to work continuously and avoid any delays when it comes to doing appliance repair. Our licensed technicians know all types of refrigerators inside and out. You will need our honest opinion as to whether you should fix your current problematic refrigerator or you should buy a new one.
Our Dishwasher Repair Services in Weare, New Hampshire is Unparalleled
We pride ourselves in providing on-time dishwasher repair/maintenance that we achieve efficiently and effectively. We give high importance to every repair job in Weare, New Hampshire no matter how big or small it is. We have all the essential parts needed to prevent you from having to buy newer, more expensive dishwashers. We understand the convenience brought by a dishwasher in every home and that is why we guarantee quick washer repairs within 24 hours. We repair washers in no time so you can enjoy the convenience of using one.
We know how to fix every make and model. Following is a list of the most popular brands we have worked on:
· Dacor
· Sharp
· Haier
· Frigidaire
· LG
· Amana
· Thermador
· Samsung
· Maytag
· GE
· Hotpoint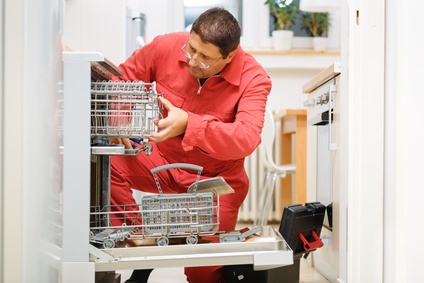 · Westinghouse
· Sears
· Bosch
· ASKO
· Jenn-Air
· Subzero
· Wolf
· Miele
· Speed Queen
· KitchenAid
· Admiral
· Estate
· Panasonic
· Kenmore
· Electrolux
· Roper
· Whirlpool
· General Electric
Contact Us Now for Reliable Home Appliance Repair in Weare, New Hampshire
Do not delay your home appliance repair in Weare, New Hampshire and bear the inconvenience of a broken down machine; call us right now so we can help you. We are not magicians, but we always make an effort to enhance our knowledge and master our craft. Our length of service in the industry has made us more competent in serving troubled households so that their machines can work again. We can assure you that you will be in good hands the minute you pick up the phone and call our number.
Hillsborough County Service Area
Hillsborough, Antrim, Mason, Greenfield, Litchfield, Bennington, Manchester, Milford, Greenville, Hollis, Peterborough, Francestown, Bedford, Brookline, Amherst, Merrimack, Hudson, Windsor, Sharon, Goffstown, New Boston, Weare, Pelham, New Ipswich, Lyndeborough, Mont Vernon, Temple, Hancock, Deering, Nashua
03281