Onsite Appliance- We Offer the Most Effective and Affordable Appliance Repair in New Boston, NH
You can count on Onsite Appliance to provide cost-effective solutions when you are in need of appliance repair in New Boston, NH. We conduct thorough diagnosis of our clients' broken appliances to make the necessary restoration for minimal costs. Avoid wasting money when you replace a slightly malfunctioning item with a new one. We replace parts, conduct maintenance or reconstruct your broken machine as necessary. We have been happily serving hundreds of households in their various troubleshooting and fixes for years now.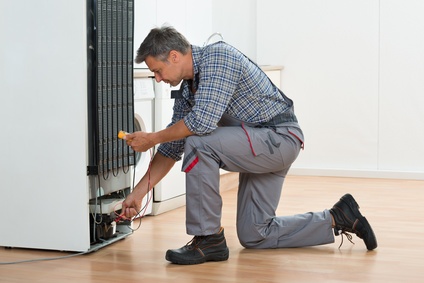 Trust Only Onsite Appliance for your GE Appliance Repair in New Boston, NH
Entrusting your damaged electrical home appliances to the pros is a smart move. It can be inspiring watching repair videos but do not risk your life and property by fixing your damaged appliances yourself. Our professional technicians are employed according to experience and character so you can rest assured that you will be serviced by nothing but the most competent in the industry. Weat Onsite Appliance are your trusted technicians in New Boston, NH. Here at Onsite Appliance, we value safety and product quality at all times.
Onsite Appliance Covers LG Appliance Repair in New Boston, NH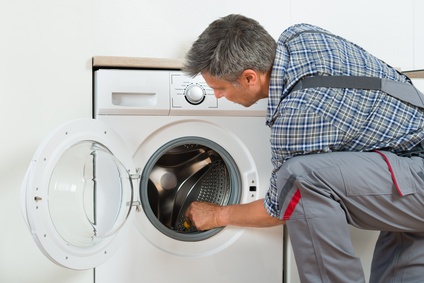 We are always updated on the latest appliances available in the market so that we can continue to serve our clients in their emergencies on appliance troubleshooting and repair in New Boston, NH. When you contact us, you gain peace of mind knowing that our licensed technicians have all the necessary skills to carry out the services we offer. As the leading New Boston appliance repair company, we boast in providing a variety of local repair services.
Stove repairs New Boston, NH
Our high priority on quality service and safety is your guarantee that you and your property will be kept safe at all times. Doing fixes on your own has serious risks involved because of the presence of explosive hazards. If your stove is not working, it is always safe to call a professional to do the much needed appliance repair in New Boston. Our personnel at Onsite Appliance have the right tools for the job so that the dangerous parts of the stove are left safe and untouched. When it comes to stove repair, one wrong move can make matters worse and add to your initial problems. You may be tempted to pry open your defective stove but it is best to refrain from doing so.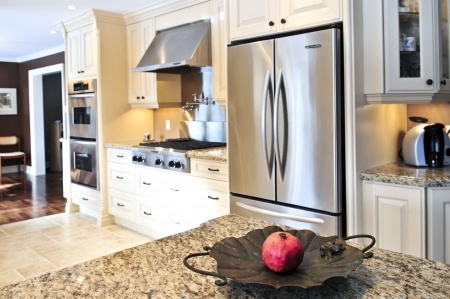 Affordable Local Microwave Repair in New Boston, NH
Here at Onsite Appliance, we have a sterling reputation as one of the best appliance repair services in New Boston, NH. We provide you the best value for your money by giving more than what is expected from us. Computer circuitry is not something you should tamper unknowingly, so call a professional who knows what to do. We offer our services at cost-effective rates so you can be sure to pay for only the services you need. We are experts in the repair of the latest microwave ovens so you do not need to subject yourself to a crash course so that you can learn how to do the fix.
Complete Refrigerator Repairs New Boston, NH When You Need It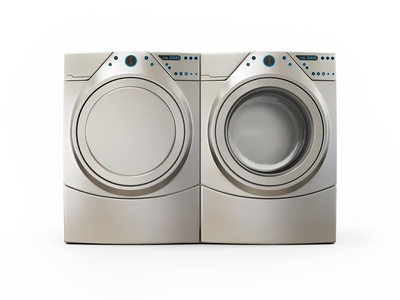 When we perform refrigerator repair or maintenance, you can gain peace of mind knowing that it will be restored to an almost brand new state. Whatever it is, our New Boston appliance repair technicians can take a look at your refrigerator and do the necessary measures to remedy the problem. A refrigerator can be a costly investment and we understand that it can be highly impractical to just dispose of a slightly broken item. The key to an effective repair is for the repairman to find the problem right away so that time and money are spent wisely on delivering the necessary procedures. We understand that a broken refrigerator can be highly inconvenient especially for big families in New Boston, NH.
Our Dishwasher Repair Services in New Boston, New Hampshire is Unparalleled
Broken dishwashers can be threats to sanitation and the quality of your food especially when you were not aware that your appliance has been malfunctioning. Among the service companies operating in New Boston, we give the fastest troubleshooting and repair services to get the appliances back up and running immediately. We have encountered every brand of dishwashing machines so we know how to restore them in case they get into some kind of trouble. Dishwashers were made to make daily life more comfortable for families, so when this machine breaks down, it is a major concern. We give high importance to every repair job in New Boston, New Hampshire no matter how big or small it is.
We provide first-rate rehabilitation services on the following brands:
· Haier
· Jenn-Air
· General Electric
· Hotpoint
· LG
· Admiral
· Dacor
· Amana
· Roper
· Kenmore
· Estate
· Speed Queen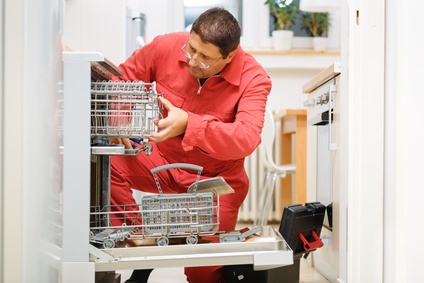 · Whirlpool
· Bosch
· Frigidaire
· Sharp
· Thermador
· Sears
· Miele
· Subzero
· KitchenAid
· Maytag
· GE
· Westinghouse
· Samsung
· Wolf
· ASKO
· Electrolux
· Panasonic
Call Onsite Appliance for Premium and Low-Cost Servicing in New Boston, New Hampshire
No need to tire yourself out in looking for another appliance repair in New Boston, New Hampshire when you have the most reliable and efficient solutions at your own fingertips. Regardless of the brand and model of your household appliances, you can be sure that we can get them working again in no time at all. Call us today at (603) 276-3053 for a free estimate. We are not magicians, but we always make an effort to enhance our knowledge and master our craft. Keeping our customers happy and satisfied with our workmanship has always been our top priority.
Hillsborough County Service Area
Litchfield, Temple, Windsor, Mason, Greenfield, New Boston, Deering, Goffstown, New Ipswich, Mont Vernon, Lyndeborough, Hancock, Milford, Nashua, Weare, Hollis, Hillsborough, Sharon, Bedford, Brookline, Greenville, Merrimack, Peterborough, Francestown, Manchester, Amherst, Hudson, Antrim, Bennington, Pelham
03070