Premium Appliance Repair in Nashua, NH by Onsite Appliance
If you are looking for a reliable and professional company to take care of your appliance repair in Nashua, NH, you can rely on Onsite Appliance to do the job for you. We have avast experience in repairing appliances of all kinds. Engage our services and watch as your machines literally spring back to life. We are intent on solving your technical problems right away so you can be free from the stress and inconvenience of a broken down machine in no time. We have been happily serving hundreds of households in their various troubleshooting and fixes for years now. We have the credentials and experience to repair and maintain all brands and models of appliances.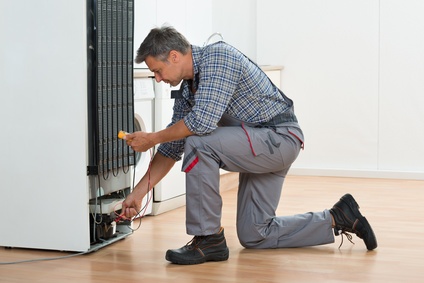 Trusted Service Company in Nashua, NH for Your GE Appliances
Many people have made the grave mistake of trying to repair broken appliances by watching appliance repair videos in order to take a DIY approach. We take pride in our highly skilled technicians who undergo refresher trainings as well as repeated simulations for new brands and models. In most households, home appliances are the cornerstones of modern living. If you do not have any experience, repairing your broken GE appliances may cause more harm than good. Our appliance repair service in Nashua, NH saves you money because you don't have to buy new household appliances when we can quickly and affordably fix your old ones if they have broken down.
Reliable LG Appliance Repair in Nashua, NH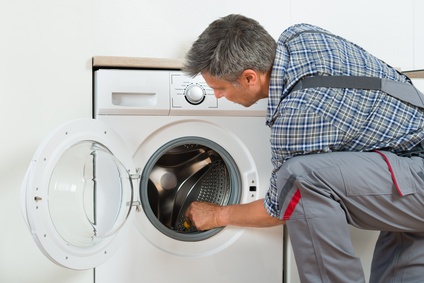 We can handle all types of appliances you have in your home. Avoid falling prey to restoration companies in Nashua who only fix the outer part of your item but does a sloppy job on the inside costing you money and wasting your time. We understand that appliances vary in brand, model, and make; therefore, we train our technicians to know the ins and outs of every type of appliance in the market today. More and more people in Nashua, NH are coming to Onsite Appliance to have their home appliances restored.
Convenient Stove Maintenance and Repair Services in Nashua, NH
Stove problems are not easy to fix until you call us to dispatch to your home, one of our Nashua appliance repair specialists. We also offer the best stove inspection and maintenance. When it comes to stove repair, one wrong move can make matters worse and add to your initial problems. Our personnel at Onsite Appliance have the right tools for the job so that the dangerous parts of the stove are left safe and untouched. It can be risky to try to fix the stove yourself. If you wish to learn more about proper microwave maintenance, our personnel can also provide you with the essential information on how to properly maintain them.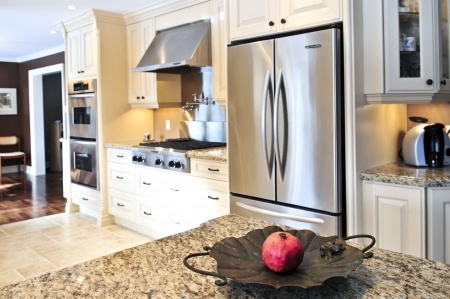 Microwave Repairs You Can Afford in Nashua, NH
To ensure the efficiency of the microwave repair, our technicians will have all the necessary tools on-hand to perform the needed appliance repair services in Nashua, NH. We are trained to safely troubleshoot your defective microwave oven, thanks to our mandatory preparations. Today, the variety of microwaves available in the market is huge with differences in terms of sizes, color and of course prices. When you notice that your microwave is not functioning normally as you would expect, it's always advisable to have a technician qualified in fixing electrical home devices to inspect it. We offer our services at cost-effective rates so you can be sure to pay for only the services you need.
Newly-Refurbished Refrigerators Come Easy in Nashua, NH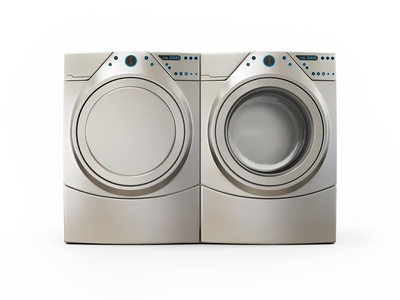 Our professionals have the skills and experience in conducting repair on any type of refrigerator. Any homemaker knows how essential it is to have a fully functioning refrigerator at home. A fridge can be an expensive appliance and you do not have to buy a new one if the problem you are experiencing with it can be fixed. The problem may just be as simple as a water leakage or a more complex one. We have an extensive parts warehouse in Nashua, NH that allows us to work continuously and avoid any delays when it comes to doing appliance repair.
Exceptional Dishwasher Repairs Nashua, New Hampshire
Broken dishwashers can be threats to sanitation and the quality of your food especially when you were not aware that your appliance has been malfunctioning. Do not just throw away your washer at the slightest hint of malfunction. We service all types of dishwashers and have all the necessary tools used in the industry for their repair. Enjoy the full lifespan of your appliances. We are experts at restoring home appliances that may already seem unusable. Let our technicians go over your dishwashing unit and perform appliance repair in Nashua, New Hampshire.
The following are some of the brands we are trained to handle.
· Maytag
· Whirlpool
· Speed Queen
· Frigidaire
· Electrolux
· Admiral
· ASKO
· Thermador
· GE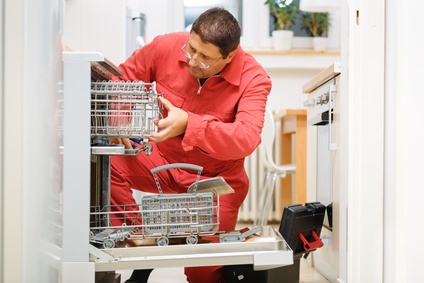 · Sears
· Panasonic
· LG
· Dacor
· General Electric
· Hotpoint
· Samsung
· Miele
· Wolf
· Roper
· Amana
· Westinghouse
· Haier
· Sharp
· KitchenAid
· Bosch
· Kenmore
· Jenn-Air
· Subzero
· Estate
Contact our Repair Service in Nashua, New Hampshire Today and Prevent Future Appliance Malfunctions
Keeping our customers happy and satisfied with our workmanship has always been our top priority. We are interested in providing long-term solutions to any of your appliance problems. We can bring your appliances back to life. Our consultants will only be too happy to answer your call. Here at Onsite Appliance, we aim to provide the best and most affordable appliance repair in Nashua, New Hampshire. Call us today at (603) 276-3053 for a free estimate.
Hillsborough County Service Area
Merrimack, Litchfield, Lyndeborough, Milford, Windsor, Antrim, Pelham, Peterborough, Francestown, Bennington, Deering, Bedford, Hillsborough, Hudson, Manchester, Greenville, Hancock, Nashua, Greenfield, Mason, Amherst, Mont Vernon, Temple, Sharon, Goffstown, Weare, Hollis, Brookline, New Ipswich, New Boston
03060, 03061, 03062, 03063, 03064