Save Money with Our Premium Appliance Repair in Milford, NH
We provide the most dependable and cost-efficient appliance repair in Milford, NH. Do not just throw out malfunctioning home appliances. We can work magic with any piece of laundry machine, refrigerator, dishwasher, stove, and so much more. We can fix even badly-damaged refrigerators, heating and air conditioning systems, washing machines, dishwashers, ovens, freezers and many others. We replace parts, conduct maintenance or reconstruct your broken machine as necessary. We maintain the quality of our services by continually sending our technicians to trainings, and investing in the latest tools and equipment.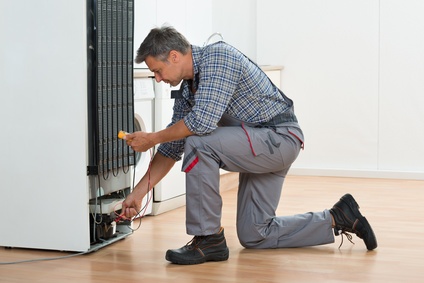 Licensed Technicians to Provide GE Appliance Repair In Milford, NH
Onsite Appliance is compliant of the Milford, NH laws, and all our actions are guided by protocols and standard procedures. You can ask for the identifications of our technicians deployed to your location so that you can verify their legitimacy. You can trust us to work our magic on your beloved appliances, while ensuring your safety at all times. We have acquired the necessary permits and licenses, and we follow all imposed protocols and regulations. In most households, home appliances are the cornerstones of modern living.
Dependable LG Appliance Repair Services In Milford, NH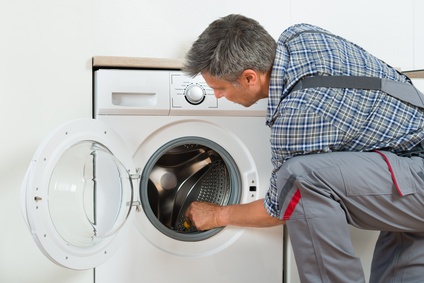 We can handle all types of appliances you have in your home. We understand that appliances vary in brand, model, and make; therefore, we train our technicians to know the ins and outs of every type of appliance in the market today. You can count on us to help you with your LG appliance repair needs in Milford, NH.
Reliable Stove Repairs In Milford, NH
Stove malfunction can occur at any time. When they do occur, you really need to consider contacting a professional appliance repair company in Milford such as Onsite Appliance. An episode of gas leak or faulty electrical wiring when done by incompetent companies may result to severe damage. Repairing a stove must not be taken lightly as it can endanger not only your appliance but also your home, and the lives of those who live in it. When you have your appliances regularly maintained, you avoid having to replace them with newer models that cost hundreds if not thousands of dollars. A stove is one of most used appliances in a household and unless you are a professional technician, it will be very difficult to perform proper maintenance.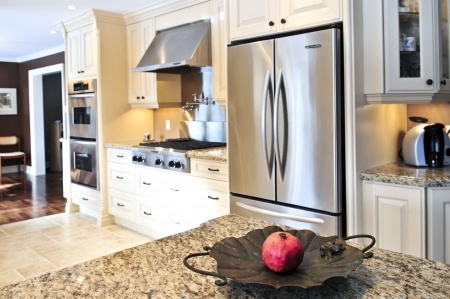 Microwave Repairs You Can Afford In Milford, NH
Repair clinic reviews in Milford, NH recommend Onsite Appliance for providing the most efficient and affordable rehabilitation costs compared to other local shops. We are trained to safely troubleshoot your defective microwave oven, thanks to our mandatory preparations. We are experts in the repair of the latest microwave ovens so you do not need to subject yourself to a crash course so that you can learn how to do the fix. When you need immediate repair of your microwave, you can visit our website where you can get a free quotation. Simply give us a call when you need our assistance and our crew of professional technicians will be at your doorstep in no time. Get more value for your money with us here at Onsite Appliance.
Refrigerator Repairs Milford, NH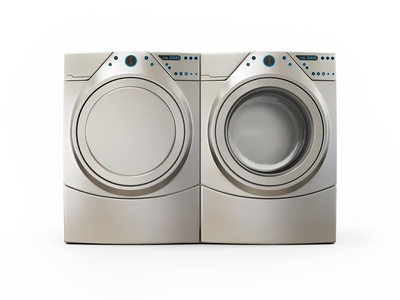 We are proud to be the best appliance repair service company in Milford, NH that is able to handle problems of insufficient or excessive cooling among other concerns. Our personnel have been professionally trained to repair all brands and models of refrigerators. Any homemaker knows how essential it is to have a fully functioning refrigerator at home. In as little time as possible, you will have your newly-refurbished refrigerator running like brand new. A broken refrigerator needs to be addressed immediately so that it may not lead to other problems.
Dishwasher Repairs In Milford, New Hampshire
If you need immediate dishwasher repair in (City, State Spelled Out), Onsite Appliance is the best choice. Our services are extremely affordable and you can expect no hidden charges or extra fees. We have encountered every brand of dishwashing machines so we know how to restore them in case they get into some kind of trouble. Most establishments and large households rely on this machine for convenient housekeeping so we accomplish our services the quickest way we can. It is best not to solve the problem on your own because it may get worse if you are not capable of doing it in the first place.
Some brands worth mentioning are:
· LG
· Whirlpool
· Maytag
· General Electric
· Thermador
· Hotpoint
· Admiral
· Bosch
· Wolf
· Subzero
· Haier
· GE
· KitchenAid
· Westinghouse
· Jenn-Air
· Panasonic
· Roper
· Electrolux
· Dacor
· Speed Queen
· Samsung
· Sears
· Miele
· Kenmore
· Frigidaire
· ASKO
· Sharp
· Amana
· Estate
Reach Out to Us Today for Superior Restoration Milford, New Hampshire
Customer satisfaction is our goal here at Onsite Appliance. We are interested in providing long-term solutions to any of your appliance problems. We take pride in being the leading provider of affordable and efficient appliance repair in Milford, New Hampshire. Call us now at (603) 276-3053 and let us work our magic on your damaged home appliances. Use the phone number provided in our contact details to call us directly and one of our appliance repairmen will speak with you. Reach out to us if you are looking for the most trusted company providing appliance repair in Milford, NH.
Hillsborough County Service Area
Amherst, Temple, Lyndeborough, Deering, Francestown, Antrim, Bedford, Hollis, Nashua, Litchfield, Hillsborough, Greenfield, Bennington, New Ipswich, Manchester, Pelham, Brookline, New Boston, Mason, Peterborough, Milford, Sharon, Hudson, Greenville, Weare, Windsor, Merrimack, Mont Vernon, Goffstown, Hancock
03055