Save Money with Our Premium Appliance Repair in Manchester, NH
Onsite Appliance offers the best appliance repair in Manchester, NH. Avoid wasting money when you replace a slightly malfunctioning item with a new one. We conduct thorough diagnosis of our clients' broken appliances to make the necessary restoration for minimal costs. You will be impressed at our expertise when it comes to bringing back dead machines to life. Your search should end here because you have just found the most qualified Manchester, NH company to help with all your needs, that's as far as any problems you may be experiencing with your home appliances are concerned.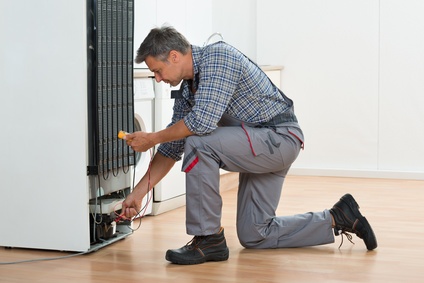 100% Customer Satisfaction for Your GE Appliance Repair in Manchester, NH
Entrusting your damaged electrical home appliances to the pros is a smart move. Our appliance repair service in Manchester, NH saves you money because you don't have to buy new household appliances when we can quickly and affordably fix your old ones if they have broken down. Our professional technicians are employed according to experience and character so you can rest assured that you will be serviced by nothing but the most competent in the industry. Because all home appliances are a source of convenience that you need to live comfortably, it is essential to have broken appliances repaired immediately by professionals Repairing electrical appliances such as stoves, refrigerators, dryers, microwave ovens, air conditioning systems, just to name a few, needs technical expertise that you can only get from a duly registered and licensed company in Manchester, New Hampshire.
Skilled Technicians for Your LG Appliance Repair in Manchester, NH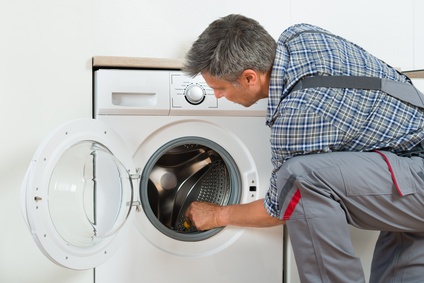 Our technicians at Onsite Appliance have been trained under the manufacturers of all the leading brands so that we are able to address any concerns regarding your malfunctioning appliances in Manchester, NH. With all the brands and models in the market today, you may be confused if the service company you call can repair your specific appliance at home. You do not have to go back and forth different centers for appliance repair near you that only specialize on one type of appliance when you can bring them all to us.
Safe and Convenient Stove Repairs in Manchester, NH
Here at Onsite Appliance, we follow strict guidelines and use specialized equipment when it comes to appliance repair in Manchester. Electric or gas stoves must not be messed with by non-professionals when they show signs of malfunctioning. Our technicians are highly knowledgeable and experienced when it comes to handling gas or electric stoves alike. Trust only certified technicians from Onsite Appliance when it comes to outstanding stove repairs. Doing fixes on your own has serious risks involved because of the presence of explosive hazards. Our professionals are experienced in inspecting and fixing virtually any brand or model of electrical stoves.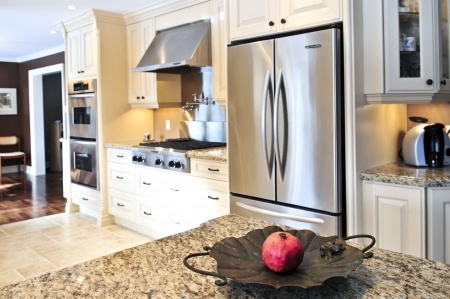 Expert Microwave Repair Service in Manchester, NH
Most of them will recommend the purchase of a new one. For us at Onsite Appliance, however, we take the challenge of fixing microwave ovens head-on. All the latest appliances today have computerized controls and intricate systems unlike before when knobs and switches are all you need. No need to suffer with bad service to save money. With our services, you can be sure that you will be spending less than the amount you paid for the machine. With all of the technological advances on our appliances today, having a DIY appliance repair in Manchester, NH is getting less viable because of the complexity and intricacy of the parts involved.
Complete Refrigerator Repairs Manchester, NH When You Need It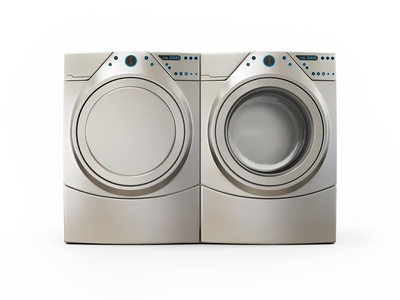 Onsite Appliance provides honest recommendations whether an item can still be salvaged or you are better off buying a new one. With regular maintenance, a refrigerator can typically last up to 17 years. However, there may untoward instances that can affect its performance. When running smoothly, a refrigerator can preserve food items over extended periods of time until when needed for cooking or consumption. Our appliance repair service team in Manchester is one of the best in the industry when it comes to refrigerator repair. We have all the necessary parts on-hand ready to replace faulty refrigerator cooling systems and lighting among others.
Our Dishwasher Repair Services in Manchester, New Hampshire is Unparalleled
Our services are extremely affordable and you can expect no hidden charges or extra fees. They are extensively experienced in restoring such kitchen appliances into normal functioning state once more. Most establishments and large households rely on this machine for convenient housekeeping so we accomplish our services the quickest way we can. We give high importance to every repair job in Manchester, New Hampshire no matter how big or small it is. Our expertise will allow you to maximize the usage of your appliance.
We provide first-rate rehabilitation services on the following brands:
· Maytag
· KitchenAid
· Westinghouse
· Sharp
· Kenmore
· General Electric
· ASKO
· Hotpoint
· Electrolux
· Wolf
· Frigidaire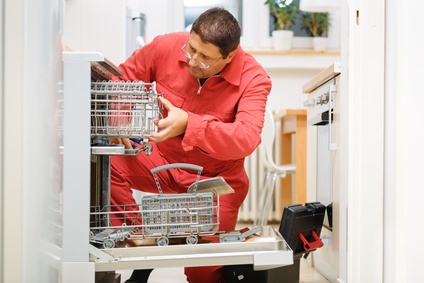 · LG
· Amana
· Admiral
· Miele
· Roper
· Jenn-Air
· Sears
· Subzero
· Dacor
· Speed Queen
· Samsung
· Bosch
· GE
· Thermador
· Estate
· Whirlpool
· Panasonic
· Haier
Call Us for Effective Home Appliance Repair in Manchester, New Hampshire
With our experience and expertise in our line of work, you can be sure that we can handle your appliance repair in Manchester, New Hampshire. Be one of our loyal customers who have experienced topnotch professional service and guaranteed savings after consulting with us. Our consultants are waiting for your call. 100% customer satisfaction is our guarantee, and our commitment to providing you with quality service has never wavered since day one. Allow Onsite Appliance to make a significant change in your life.
Hillsborough County Service Area
Hollis, Hancock, Manchester, Greenfield, Hillsborough, Bennington, Antrim, Mason, Bedford, Windsor, Greenville, Amherst, New Boston, Pelham, Peterborough, Hudson, Weare, Brookline, Merrimack, Nashua, Lyndeborough, Mont Vernon, Sharon, New Ipswich, Milford, Litchfield, Francestown, Goffstown, Temple, Deering
03103, 03104, 03102, 03109, 03101, 03107, 03111, 03105, 03108