Welcome To Appliance Repair Hudson, NH
Onsite Appliance offers a wide range of effective appliance repair in Hudson, NH in prices you can conveniently afford. When you get your appliances repaired under the supervision of our experts, you can rest assured that these will be repaired completely without any delays. We maintain the quality of our services by continually sending our technicians to trainings, and investing in the latest tools and equipment. We can fix even badly-damaged refrigerators, heating and air conditioning systems, washing machines, dishwashers, ovens, freezers and many others. We have well-trained technicians in our team whom you can depend on to lengthen the life of the machines you use to help manage your home.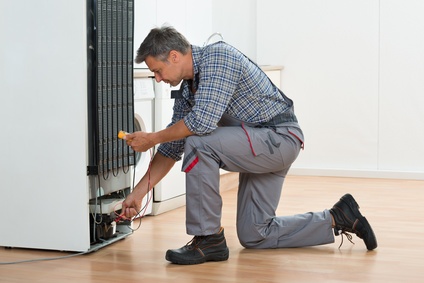 Call Our Trusted GE Appliance Repair Experts
It is still best to let professionals in Hudson, NH do their job and handle the appliance repair service for you. You can trust us to work our magic on your beloved appliances, while ensuring your safety at all times. It can be inspiring watching repair videos but do not risk your life and property by fixing your damaged appliances yourself. Our certified professionals are knowledgeable on the latest technologies. Washing machines, refrigerators and microwave ovens allow you to accomplish several essential household activities.
Dependable LG Appliance Repair Services in Hudson, NH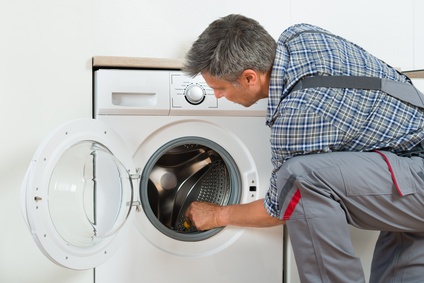 Our repair service in Hudson, NH has a sterling reputation as one of the best in the area for many reasons. Regardless of the make and model of your broken machine, Onsite Appliance can fix it immediately. As the leading Hudson appliance repair company, we boast in providing a variety of local repair services.
Safe and Convenient Stove Repairs in Hudson, NH
Your stove can go up in flames if left in the care of non-experts. Here at Onsite Appliance, we are a professional appliance repair provider that specializes in stove repair in Hudson. There are elements in the stove that can prove to be dangerous under untrained hands Stoves in general are very important appliances in any household and taking on their repairs may prove to be dangerous as they tend to leak gas that can potentially burn down a home. We work fast so you may be able to safely use your stove as soon as possible.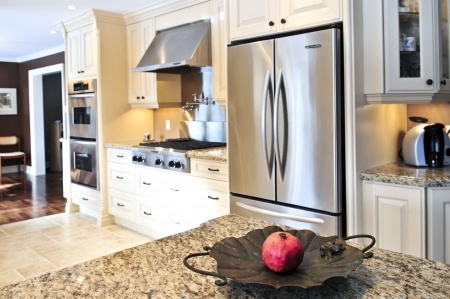 Microwaves repairs in Hudson, NH
In case of a broken down stove, be sure to unplug it from the electrical outlet or turn off the supply valve on your gas line. Schedule a microwave repair/maintenance appointment with Onsite Appliance without much hassle. To ensure the efficiency of the microwave repair, our technicians will have all the necessary tools on-hand to perform the needed appliance repair services in Hudson, NH. You do not need to endure incompetent services just to save money. During the day of the appointment, we will visit your home on time and provide you with your needed services or advice.
Refrigerator Maintenance in Hudson, NH is Our Specialty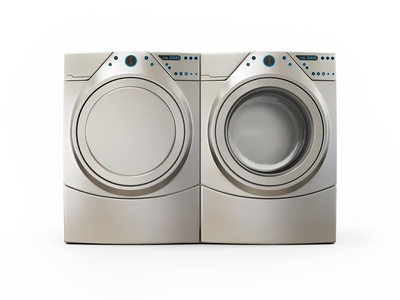 Refrigerators are certainly some of the most important appliances found in homes. We can teach you how to maintain your appliances so that you can perform daily maintenance that will prevent future malfunction. Our technicians are trained to identify the cause of the machine breakdown so that a repair procedure can be implemented immediately. A refrigerator that is not cooling could easily result to losses incurred if food stored inside goes bad, so you may probably prefer our same-day appliance repair services in Hudson. Rather than giving it up for a new fridge, let our skilled technicians perform their magic.
Dishwasher Repair in Hudson, New Hampshire Like No Other
We have the knowledge and experience to fix and maintain all types of common household appliances such as a dishwasher, which is also an integral part of any home. Our technicians are experts at repairing all components that make a dishwasher work. A dishwashing machine is an important home appliance and we know that they can cost quite a bit, too. We give high importance to every repair job in Hudson, New Hampshire no matter how big or small it is. Our professional experts have fixed all types of dishwasher brands and models so you can expect nothing but polished workmanship from Onsite Appliance.
We provide first-rate rehabilitation services on the following brands:
· Samsung
· Electrolux
· ASKO
· KitchenAid
· Estate
· Frigidaire
· Sharp
· Westinghouse
· Maytag
· Miele
· Jenn-Air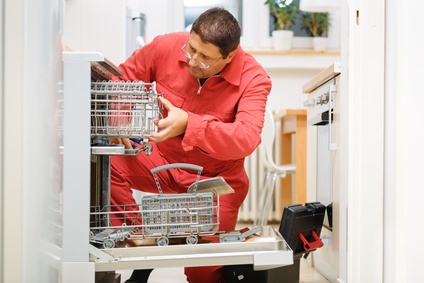 · Panasonic
· Subzero
· Amana
· Speed Queen
· Haier
· LG
· Admiral
· GE
· Roper
· General Electric
· Kenmore
· Whirlpool
· Thermador
· Hotpoint
· Sears
· Wolf
· Bosch
· Dacor
Call Us Today and Gain the Privilege of Hiring the Best and Most Affordable Repair Service in Hudson, NH
Through our services, you will be able to maintain the level of comfort and convenience that has been a staple throughout your entire household. Providing the best appliance repair in Hudson, New Hampshire is what Onsite Appliance is all about. Know that when you entrust your broken appliance with Onsite Appliance, you are bound to be amazed at how we can make it work as good as new again. Call us right now so that we can diagnose the problem on your machine and fix it right away. Reach out to us if you are looking for the most trusted company providing appliance repair in Hudson, NH. Our friendly and competent consultants will gladly receive your service calls.
Hillsborough County Service Area
Hillsborough, Nashua, New Ipswich, Windsor, Hollis, Pelham, Greenfield, Deering, Milford, Hancock, Amherst, Bedford, Hudson, Antrim, Peterborough, Merrimack, Weare, Mont Vernon, Brookline, Litchfield, Temple, Mason, New Boston, Francestown, Bennington, Manchester, Lyndeborough, Goffstown, Greenville, Sharon
03051