Premium Appliance Repair in Omaha, NE by Onsite Appliance
If you have a need for an appliance repair in Omaha, NE, you will not find any other company that does repairs with the same quality that we have at Onsite Appliance. Whatever your repair needs are, we can try to make the entire process as quick and simple as possible. The growing number of our loyal customers is proof of our consistent high-quality services. You do not have to suffer for long periods while we do the fixing because we guarantee the shortest turnaround time in repairing appliances. We guarantee 100% customer satisfaction with our quick response, fast turnaround time, and quality repair services.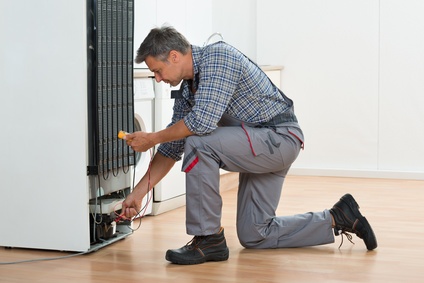 We Are Your Trusted GE Appliance Repair Technicians in Omaha, NE
Onsite Appliance is compliant of the Omaha, NE laws, and all our actions are guided by protocols and standard procedures. Entrusting your damaged electrical home appliances to the pros is a smart move. With the skills and knowledge our technicians possess, your appliances will be operating efficiently in no time. Repairing electrical appliances such as stoves, refrigerators, dryers, microwave ovens, air conditioning systems, just to name a few, needs technical expertise that you can only get from a duly registered and licensed company in Omaha, Nebraska. You can trust us to work our magic on your beloved appliances, while ensuring your safety at all times. Whether you have malfunctioning kitchen appliances, laundry machines or any other type of electrical or gas appliances, we have highly skilled technicians to provide the most effective solutions in Omaha.
Seeking LG Appliance Repair Omaha, NE?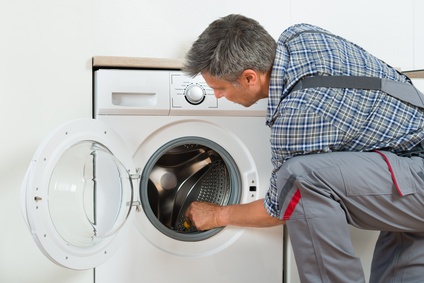 As the leading Omaha appliance repair company, we boast in providing a variety of local repair services. It is rather unthinkable to live in a house without any appliance in sight. Home appliances are a staple in every modern home in Omaha, NE. You do not have to go back and forth different centers for appliance repair near you that only specialize on one type of appliance when you can bring them all to us.
Safe and Convenient Stove Repairs in Omaha, NE
Here at Onsite Appliance, we follow strict guidelines and use specialized equipment when fixing stoves of any make or model in Omaha, NE. We work fast so you may be able to safely use your stove as soon as possible. An episode of gas leak or faulty electrical wiring when done by incompetent companies may result to severe damage. If there are gas leaks, your damaged stove can burst into flames if not properly attended to. Electric or gas stoves must not be messed with by non-professionals when they show signs of malfunctioning.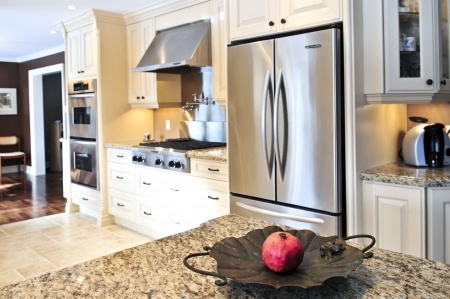 Budget-Friendly Microwave Repairs Omaha, NE
We provide you the best value for your money by giving more than what is expected from us. Our technicians in Omaha, NE excel in all types of repair, so you should call us to send them to your home where they will carefully troubleshoot and repair the appliance for you. No need to suffer with bad service to save money. Simply give us a call when you need our assistance and our crew of professional technicians will be at your doorstep in no time. For us at Onsite Appliance, however, we take the challenge of fixing microwave ovens head-on.
Fully Functioning Refrigerators in Omaha, NE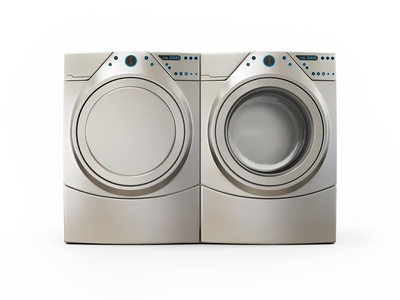 We have an extensive parts warehouse in Omaha, NE that allows us to work continuously and avoid any delays in the rehabilitation of your appliance. Refrigerators do not come cheap but that does not mean Onsite Appliance cannot provide you with a budget-friendly service fee. That is why when your refrigerator is in trouble, you just have to get it fixed right away. We provide quick refrigerator repairs in Omaha, Nebraska at very competitive rates. A fully functioning refrigerator is necessary in preserving the quality of your stocked perishables, which is why we ensure quick and efficient refrigerator repairs. Onsite Appliance provides honest recommendations whether an item can still be salvaged or you are better off buying a new one.
We Wash Away Problems from Your Dishwasher in Omaha, Nebraska
DIY videos can only make the process look so easy but once you get down to actually doing it, you will realize that fixing your dishwasher yourself is not "a walk in the park." Do not take the longer route of fixing the dishwasher yourself when you can take a much shorter route with us. When your dishwasher is not working properly as you would expect, we have the right repairmen to inspect and determine the right solution. A dishwashing machine is an important home appliance and we know that they can cost quite a bit, too. From rattling noises to draining and dispenser problems, Onsite Appliance, can solve whatever issues you have with your dishwasher. Buying a new dishwasher should be the last option because our Omaha, Nebraska technicians can save you money by fixing your old dishwasher that may be having problems at the moment.
We are knowledgeable and certified professionals when it comes to handling the following brands:
• Admiral
• Dacor
• Thermador
• Whirlpool
• Sharp
• Sears
• Amana
• Frigidaire
• Hotpoint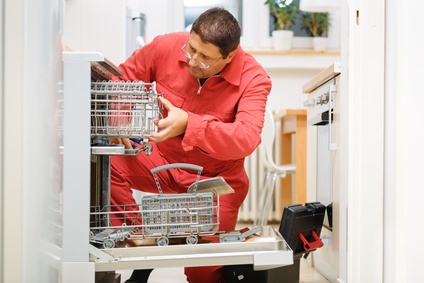 • Electrolux
• GE
• LG
• Panasonic
• Westinghouse
• Roper
• Kenmore
• Maytag
• Jenn-Air
• Estate
• General Electric
• Haier
• Subzero
• Miele
• Wolf
• KitchenAid
• ASKO
• Bosch
• Speed Queen
• Samsung
Call Onsite Appliance for Premium and Low-Cost Servicing in Omaha, Nebraska
Our team will be happy to assist you with your concerns. Keeping our customers happy and satisfied with our workmanship has always been our top priority. Ring us at (402) 260-7488 so we can prove to you what it means to have your repairs handled by a professional and reliable company. Now that you know what we can do to your old appliances, give us a call and experience appliance repair in Omaha, NE like no other. We can bring your appliances back to life. Our consultants will only be too happy to answer your call. We are interested in providing long-term solutions to any of your appliance problems.
Douglas County Service Area
Irvington, Waterloo, Omaha, Bennington, Boys Town, Elkhorn, Venice, Valley, King Lake, Ralston
68104, 68107, 68134, 68105, 68164, 68111, 68144, 68106, 68137, 68154, 68114, 68124, 68108, 68127, 68132, 68130, 68131, 68112, 68110, 68022, 68117, 68135, 68102, 68118, 68116, 68152, 68122, 68147, 68007, 68136, 68138, 68142, 68157, 68182, 68178, 68172, 68175, 68176, 68179, 68180, 68181, 68183, 68197, 68198, 68010, 68101, 68103, 68109, 68119, 68120, 68139, 68145, 68155