Onsite Appliance – We Guarantee Reliable and Affordable Appliance Repair in Elkhorn, NE
If you are looking for a reliable and professional company to take care of your appliance repair in Elkhorn, NE, you can rely on Onsite Appliance to do the job for you. You will be impressed at our expertise when it comes to bringing back dead machines to life. Avoid wasting money when you replace a slightly malfunctioning item with a new one. Engage our services and watch as your machines literally spring back to life. We have well-trained technicians in our team whom you can depend on to lengthen the life of the machines you use to help manage your home.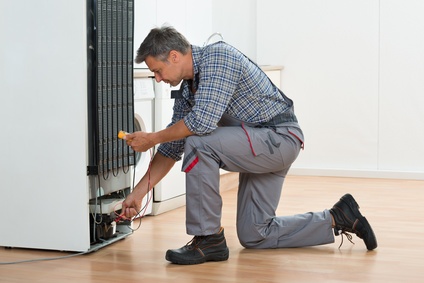 Professional GE Appliance Repair Technicians at Your Service in Elkhorn, NE
Our certified professionals are knowledgeable on the latest technologies. It can be inspiring watching repair videos but do not risk your life and property by fixing your damaged appliances yourself. Fixing your own appliances is not as easy as they make it look in appliance repair videos. Fixing home appliance yourself is easier said than done, even with the help of appliance repair videos or DIY kits. We follow all safety protocols in Elkhorn, NE when restoring broken appliances entrusted to us.
Trust Us With Your LG Appliance Repair in Elkhorn, NE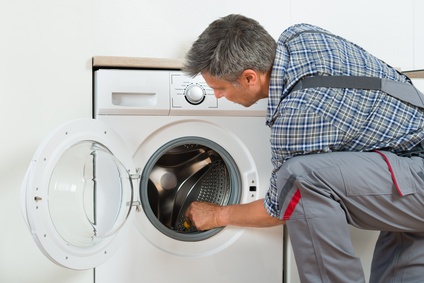 Suffer no more because with us, it will be easier to look for an appliance repair near you. Save yourself from the frustration of dealing with items that repeatedly break down, costing you time and money. Our workmanship is always to the highest level of excellence. Home appliances are a staple in every modern home in Elkhorn, NE.
Stove repairs Elkhorn, NE
All necessary safety precautions have to be done when dealing with a problematic gas or electric stove. Stove problems are not easy to fix until you call us to dispatch to your home, one of our Elkhorn, NE repairmen. We use specialized procedures and high-tech equipment to ensure that your stove functions efficiently and safely. The technicians we have at Onsite Appliance have been trained well to diagnose all types of appliances, and then whatever the problem is, they get right down to fixing it, making sure to take the necessary safety precautions. Our high priority on quality service and safety is your guarantee that you and your property will be kept safe at all times. Our professionals are experienced in inspecting and fixing virtually any brand or model of electrical stoves.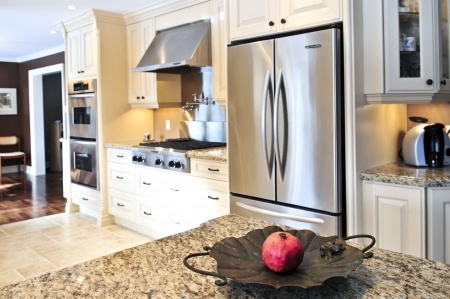 Microwave Repairs You Can Afford in Elkhorn, NE
In as little time as possible, you will have your newly-refurbished refrigerator running like brand new. Our professional experts guarantee quick and efficient reconstruction services without sacrificing the quality of the repair. Repair clinic reviews in Elkhom show that we have the most affordable microwave reconstruction rates. Because we always pay great attention to detail, there are things we can detect and repair that other companies cannot. You do not need to endure incompetent services just to save money.
Fully Functioning Refrigerators in Elkhorn, NE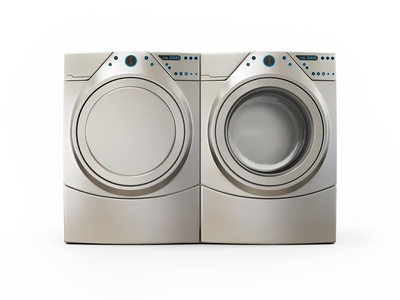 Any homemaker knows how essential it is to have a fully functioning refrigerator at home. A refrigerator can be a costly investment and we understand that it can be highly impractical to just dispose of a slightly broken item. Nobody does refrigerator repairs in Elkhom better than we do at Onsite Appliance. However, there may untoward instances that can affect its performance. Whatever it is, our Elkhorn, Nebraska technicians can take a look at it and do the necessary measures to remedy the problem.
Dishwasher Repairs Elkhorn, NE
They are extensively experienced in restoring such kitchen appliances into normal functioning state once more. We are experts at restoring home appliances that may already seem unusable. If your dishwasher is not draining as well as it should, we can quickly come to your aid. Our expertise will allow you to maximize the usage of your appliance. We have a quick turn-around time for dishwasher repairs in Elkhorn, NE because we know how difficult it is to wash your dishes without it. Do not just throw away your washer at the slightest hint of malfunction.
The range of the appliance brands and service that we offer in Elkhorn, NE include the following:
• Haier
• Subzero
• GE
• KitchenAid
• Whirlpool
• Speed Queen
• Bosch
• Electrolux
• Kenmore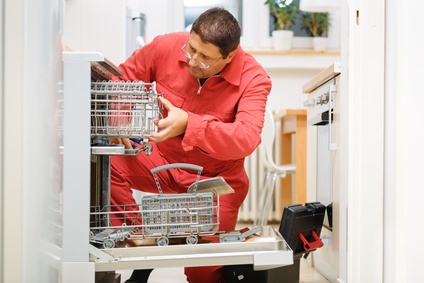 • Dacor
• Hotpoint
• Panasonic
• Admiral
• Roper
• ASKO
• General Electric
• Jenn-Air
• Maytag
• Frigidaire
• Wolf
• LG
• Estate
• Thermador
• Samsung
• Sears
• Amana
• Sharp
• Miele
• Westinghouse
Call Onsite Appliance for Premium and Low-Cost Servicing in Elkhorn, Nebraska
Reach out to us today when you have home appliances that need to be examined or fixed. We take pride in being the leading provider of affordable and efficient appliance repair in Elkhorn, NE. Our consultants are waiting for your call. We can assure you that you will be in good hands the minute you pick up the phone and call our number. Reach out to us if you are looking for the most trusted company providing appliance repair in Elkhorn, NE.
Douglas County Service Area
Boys Town, King Lake, Ralston, Waterloo, Valley, Bennington, Omaha, Irvington, Venice, Elkhorn
68007, 68022, 68028, 68069