Save Money with Our Premium Appliance Repair in Wendell, NC
Those with broken appliances at home must immediately consult Onsite Appliance and have them undergo an appliance repair in Wendell, NC. When facing issues with any of your appliances at home, it is highly recommended that you consider seeking help from a professional company. We conduct thorough diagnosis of our clients' broken appliances to make the necessary restoration for minimal costs. We have been repairing appliances of all brands and models for years, and in every restoration job we handle, we guarantee 100% customer satisfaction. We accommodate all types of part replacement, overhaul or reconstruction of dilapidated machines.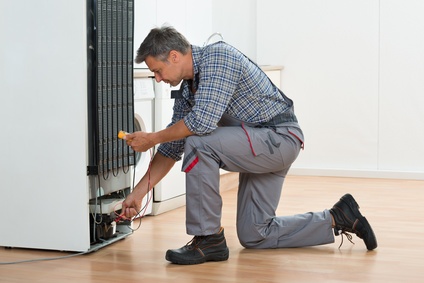 Call Our Trusted GE Appliance Repair Experts
You can ask for the identifications of our technicians deployed to your location so that you can verify their legitimacy. Fixing home appliance yourself is easier said than done, even with the help of appliance repair videos or DIY kits. We follow all safety protocols in Wendell, NCwhen restoring broken appliances entrusted to us. Our personnel have obtained the necessary authorizations to be able to practice their profession for the public. Washing machines, refrigerators and microwave ovens allow you to accomplish several essential household activities.
We Deal with LG Appliance Repair in Wendell, NC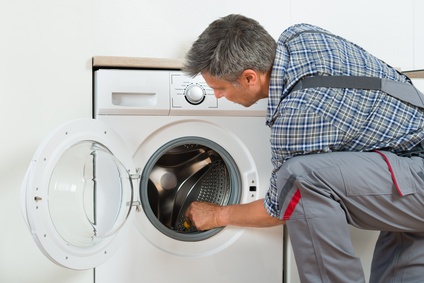 More and more people in Wendell, NC are coming to Onsite Appliance to have their home appliances restored. Our workmanship is always to the highest level of excellence. Suffer no more because with us, it will be easier to look for an appliance repair near you. Our technicians can do magic on every type of machine you have in your home.
Easy Electric Stove Repair in Wendell, NC
Electric or gas stoves must not be messed with by non-professionals when they show signs of malfunctioning. Our technicians at Onsite Appliance are trained to pinpoint the cause of the malfunction so that it can be addressed right away without having to aimlessly open the machine. When you have your appliances regularly maintained, you avoid having to replace them with newer models that cost hundreds if not thousands of dollars. We also offer the best stove inspection and maintenance. Stove malfunction can occur at any time. When they do occur, you really need to consider contacting a professional appliance repair company in Wendell such as Onsite Appliance.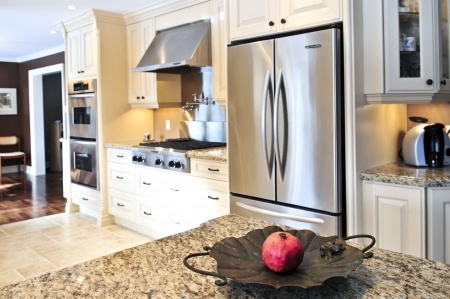 Cost-effective Microwave Oven Appliance Repair in Wendell, NC
For many Wendell repair companies, microwave ovens are quite a challenge to repair. We guarantee value for your money, so even though we may not have the cheapest rates around, we come highly recommended because our services are always top-notch and affordable. Repair clinic reviews in Wendell, NC recommend Onsite Appliance for providing the most efficient and affordable rehabilitation costs compared to other local shops. Simply give us a call when you need our assistance and our crew of professional technicians will be at your doorstep in no time. Get more value for your money with us here at Onsite Appliance. Our technicians are updated on the troubleshooting of the essential mechanisms and components of the leading microwave ovens in the market.
Refrigerator Restoration in Wendell, NC Like no Other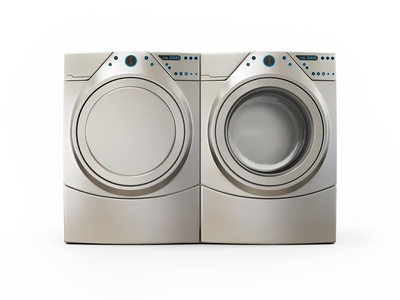 Our staff members are respectful and friendly individuals who are ready to answer any questions or clarifications that you may have on proper refrigerator maintenance. We do not charge you for unnecessary part replacements just so we can bill you higher. Our parts warehouse in Wendell, NC allows us to continue working with no delays in case a part is needed on the spot during an appliance repair. A fully functioning refrigerator is necessary in preserving the quality of your stocked perishables, which is why we ensure quick and efficient refrigerator repairs. A broken refrigerator needs to be addressed immediately so that it may not lead to other problems.
We Wash Away Problems from Your Dishwasher in Wendell, North Carolina
After we have concluded our repair service, you can sleep better at night knowing that all of your appliances will operate like they're brand new. We have encountered every brand of dishwashing machines so we know how to restore them in case they get into some kind of trouble. Washing the dishes is a difficult chore so if your dishwasher breaks down, it is best to call the right appliance repair professionals in Wendell, North Carolina. It is best not to solve the problem on your own because it may get worse if you are not capable of doing it in the first place. Our technicians are experts at repairing all components that make a dishwasher work.
We are knowledgeable and certified professionals when it comes to handling the following brands:
· Thermador
· ASKO
· Subzero
· Estate
· Wolf
· LG
· Admiral
· Hotpoint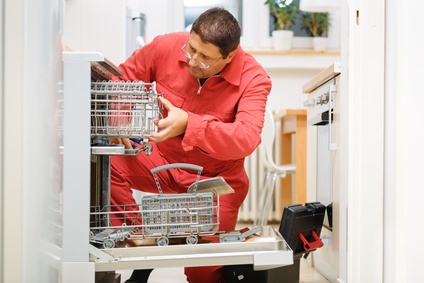 · Bosch
· Miele
· General Electric
· Dacor
· Roper
· Haier
· GE
· Frigidaire
· Maytag
· Whirlpool
· Kenmore
· Westinghouse
· Sharp
· KitchenAid
· Electrolux
· Jenn-Air
· Speed Queen
· Panasonic
· Amana
· Sears
· Samsung
Call Us Today and Gain the Privilege of Hiring the Best and Most Affordable Repair Service in Wendell, NC
Dial our hotline today for a risk-free consultation. Our team will be happy to assist you with your concerns. Do not hesitate to contact us if you have a machine that has broken down and you need a reliable professional to get it running again immediately. Call us today at (919) 300-7234 for a free estimate. Keeping our customers happy and satisfied with our workmanship has always been our top priority. Having effective repairs helps avoid spending a whole lot more on machine replacement, so let our professionals save your appliances and your money at the same time. Providing the best appliance repair in Wendell, North Carolina is what Onsite Appliance is all about.
Wake County Service Area
Zebulon, Wendell, Garner, Raleigh, Morrisville, Knightdale, Holly Springs, Rolesville, Apex, Fuquay-Varina
27591