Onsite Appliance- We Offer the Most Effective and Affordable Appliance Repair in Pineville, NC
For years, Onsite Appliance has been the leading provider of reliable and budget-friendly appliance repair in Pineville, NC. You will be impressed at our expertise when it comes to bringing back dead machines to life. Whatever your repair needs are, we can try to make the entire process as quick and simple as possible. In all the years that we have been in business, we have dealt with all the major brands of refrigerators, HVACs, washing machines, microwave ovens, and so on. Avoid wasting money when you replace a slightly malfunctioning item with a new one.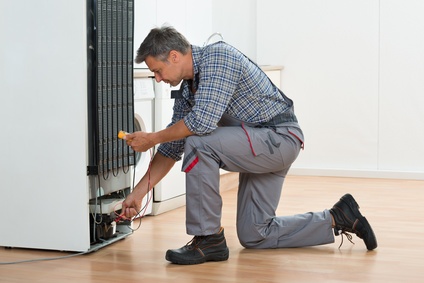 Call Our Trusted GE Appliance Repair Experts
Our professional technicians are employed according to experience and character so you can rest assured that you will be serviced by nothing but the most competent in the industry. Our appliance repair service in Pineville, NC saves you money because you don't have to buy new household appliances when we can quickly and affordably fix your old ones if they have broken down. Before you can do fixes on your GE appliances, you need to have the right tools to do the work. If you think you can save from repair services by doing it yourself, think again. You may even end up buying tools you do not know how to use effectively, or worse, hurt yourself in the process. We take pride in our highly skilled technicians who undergo refresher trainings as well as repeated simulations for new brands and models.
Reliable LG Appliance Repair in Pineville, NC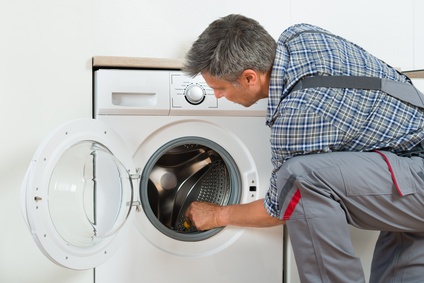 We understand that appliances vary in brand, model, and make; therefore, we train our technicians to know the ins and outs of every type of appliance in the market today. Our technicians at Onsite Appliance have been trained under the manufacturers of all the leading brands so that we are able to address any concerns regarding your malfunctioning appliances in Pineville, NC. Our professional technicians are highly-skilled and consistently trained to ensure that they are equipped with the proper knowledge in handling even the latest brands and models.
The Safest Stove Repairs in Pineville, NC
An episode of gas leak or faulty electrical wiring when done by incompetent companies may result to severe damage. One call to the right appliance repair service company in Pineville is all you need to solve your stove repair problems. Doing fixes on your own has serious risks involved because of the presence of explosive hazards. A common problem with stoves is a malfunctioning burner. You may be tempted to pry open your defective stove but it is best to refrain from doing so.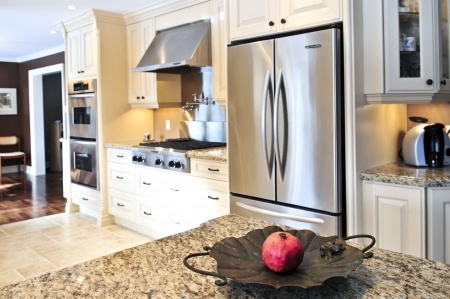 Microwave Repairs You Can Afford in Pineville, NC
We will determine if replacements are required and how much it would cost to restore your microwave into a normal working condition. We pride ourselves in being a leader in the industry. Our professional experts guarantee quick and efficient reconstruction services without sacrificing the quality of the repair. Schedule a microwave repair/maintenance appointment with Onsite Appliance without much hassle. There is no need to buy a new oven until our skilled technicians in Pineville, NChave taken a look at it.
Refrigerator Maintenance in Pineville, NC is Our Specialty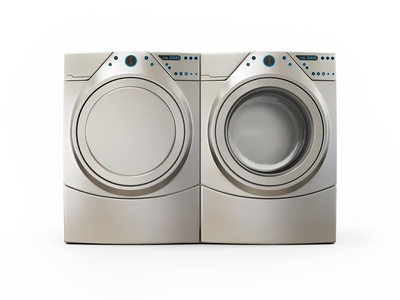 Some jobs may require us to replace some faulty parts but rest assured that your refrigerator will be up and running again.Any homemaker knows how essential it is to have a fully functioning refrigerator at home. We have a warehouse in Pineville complete with all the needed supplies and refrigerator parts so we are able to work on your refrigerator right away. When running smoothly, a refrigerator can preserve food items over extended periods of time until when needed for cooking or consumption. We guarantee return of a working fridge within the day so you can move along with more important things.
Our Dishwasher Repair Services in Pineville, North Carolina is Unparalleled
Our services are extremely affordable and you can expect no hidden charges or extra fees. Broken dishwashers can be threats to sanitation and the quality of your food especially when you were not aware that your appliance has been malfunctioning. We understand the convenience brought by a dishwasher in every home and that is why we guarantee quick washer repairs within 24 hours. Buying a new dishwasher should be the last option because our Pineville, North Carolina technicians can save you money by fixing your old dishwasher that may be having problems at the moment. We have encountered every brand of dishwashing machines so we know how to restore them in case they get into some kind of trouble.
Some brands worth mentioning are:
· Speed Queen
· Hotpoint
· Estate
· Sharp
· Thermador
· Miele
· Jenn-Air
· Amana
· Sears
· Wolf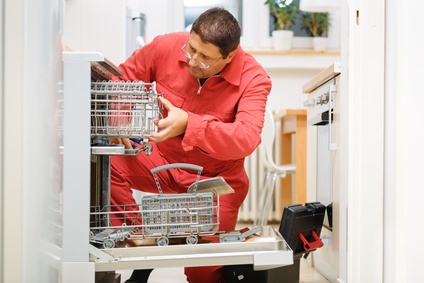 · Westinghouse
· GE
· Kenmore
· Subzero
· Samsung
· ASKO
· Bosch
· Frigidaire
· General Electric
· Haier
· Roper
· KitchenAid
· Panasonic
· LG
· Electrolux
· Whirlpool
· Maytag
· Dacor
· Admiral
Call Onsite Appliance for Premium and Low-Cost Servicing in Pineville, North Carolina
We can assure you that you will be in good hands the minute you pick up the phone and call our number. Use the phone number provided in our contact details to call us directly and one of our appliance repairmen will speak with you. Providing the best appliance repair in Pineville, North Carolina is what Onsite Appliance is all about. Dial our hotline today for a risk-free consultation. Our team will be happy to assist you with your concerns. Customer satisfaction is our goal here at Onsite Appliance. Call us right now so that we can diagnose the problem on your machine and fix it right away.
Mecklenburg County Service Area
Cornelius, Charlotte, Pineville, Huntersville, Matthews, Mint Hill
28134, 28210