Onsite Appliance- We Offer the Most Effective and Affordable Appliance Repair in Morrisville, NC
If you have a need for an appliance repair in Morrisville, NC, you will not find any other company that does repairs with the same quality that we have at Onsite Appliance. Home appliances such as refrigerators, stoves, and microwaves are a source of comfort and convenience. We maintain the quality of our services by continually sending our technicians to trainings, and investing in the latest tools and equipment. We have the credentials and experience to repair and maintain all brands and models of appliances. You will be impressed at our expertise when it comes to bringing back dead machines to life.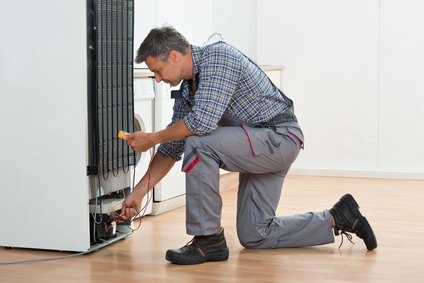 Licensed Technicians to Provide GE Appliance Repair in Morrisville, NC
With the skills and knowledge our technicians possess, your appliances will be operating efficiently in no time. You do not need to prolong the stress of operating your kitchen with a faulty machine, call us now so we can help you. If you do not have any experience, repairing your broken GE appliances may cause more harm than good. Here at Onsite Appliance, we follow industry protocols and standard procedures to achieve the best appliance repair in Morrisville, NC. Because all home appliances are a source of convenience that you need to live comfortably, it is essential to have broken appliances repaired immediately by professionals
Dependable LG Appliance Repair Services in Morrisville, NC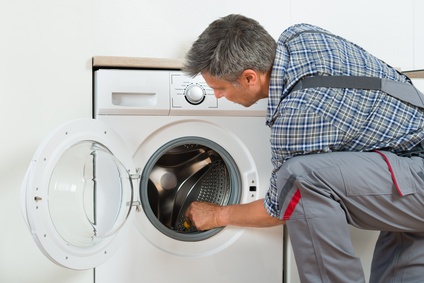 Our esteemed customers appreciate the fact that they save more money having our technicians repairing more of their broken household appliances. Residents in Morrisville, NC trust Onsite Applianceno matter what brand of home appliance they are having problems with. We understand that appliances vary in brand, model, and make; therefore, we train our technicians to know the ins and outs of every type of appliance in the market today. Our workmanship is always to the highest level of excellence. Suffer no more because with us, it will be easier to look for an appliance repair near you.
Trustworthy Stove Repairs Morrisville, NC
Doing fixes on your own has serious risks involved because of the presence of explosive hazards. Nowhere in Morrisville, can you find a more reliable appliance repair technician than at Onsite Appliance. A stove is one of most used appliances in a household and unless you are a professional technician, it will be very difficult to perform proper maintenance. We will check all your household items and evaluate which of these may need immediate maintenance to prevent future malfunction. Our technicians are highly knowledgeable and experienced when it comes to handling gas or electric stoves alike.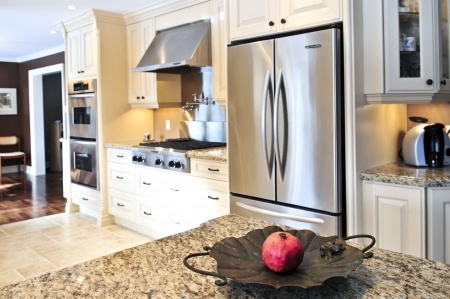 Low Cost Microwave Repairs Morrisville, NC
To receive an estimate, simply provide all the essential information such as your address as well as the microwave brand and model. Our professional experts guarantee quick and efficient reconstruction services without sacrificing the quality of the repair. Our technicians in Morrisville, NC excel in all types of repair, so you should call us to send them to your home where they will carefully troubleshoot and repair the appliance for you. When you notice that your microwave is not functioning normally as you would expect, it's always advisable to have a technician qualified in fixing electrical home devices to inspect it. We will determine if replacements are required and how much it would cost to restore your microwave into a normal working condition.
Newly-Refurbished Refrigerators Come Easy in Morrisville, NC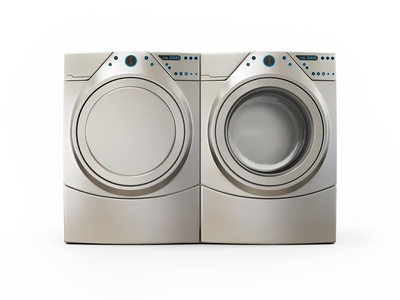 Almost all homes rely on a functional refrigerator to prevent food from spoiling. If your fridge is malfunctioning, it is crucial to call a professional appliance repair company in Morrisville to address the problem right away. Refrigerators do not come cheap but that does not mean Onsite Appliance cannot provide you with a budget-friendly service fee. A fridge can be an expensive appliance and you do not have to buy a new one if the problem you are experiencing with it can be fixed. With regular maintenance, a refrigerator can typically last up to 17 years. However, there may untoward instances that can affect its performance. Any homemaker knows how essential it is to have a fully functioning refrigerator at home.
We are Masters in Dishwasher Repairs in Morrisville, North Carolina
We have the knowledge and experience to fix and maintain all types of common household appliances such as a dishwasher, which is also an integral part of any home. Among the service companies operating in Morrisville, we give the fastest troubleshooting and repair services to get the appliances back up and running immediately. Let our technicians go over your dishwashing unit and perform appliance repair in Morrisville, North Carolina. Our services are extremely affordable and you can expect no hidden charges or extra fees. Opting for a local appliance repair company is definitely much cheaper than purchasing a brand new unit, and we can help you make the most of your initial investment by prolonging its service life.
The range of the appliance brands and service that we offer in Morrisville, NCinclude the following:
· General Electric
· Estate
· Westinghouse
· Maytag
· Admiral
· Electrolux
· Samsung
· KitchenAid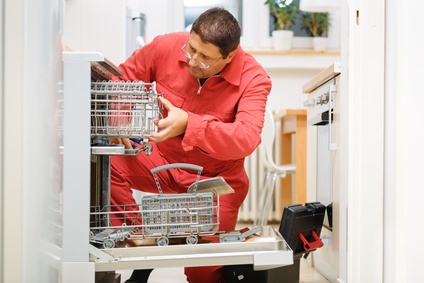 · Thermador
· Jenn-Air
· Kenmore
· Roper
· Hotpoint
· Amana
· Speed Queen
· Haier
· Whirlpool
· ASKO
· Miele
· GE
· Subzero
· Sears
· Sharp
· Wolf
· Frigidaire
· Dacor
· Bosch
· Panasonic
· LG
Call Now for Same-Day Appliance Repair Morrisville, North Carolina
Regardless of the brand and model of your household appliances, you can be sure that we can get them working again in no time at all. Keeping our customers happy and satisfied with our workmanship has always been our top priority. Use the phone number provided in our contact details to call us directly and one of our appliance repairmen will speak with you. When you are experiencing any emergency issues with any of your appliances at home and you need a reliable appliance repair service in Morrisville, North Carolina, you should call us right away to give you an estimate and possibly schedule a same-day repair appointment.
Wake County Service Area
Wendell, Morrisville, Knightdale, Holly Springs, Rolesville, Garner, Zebulon, Apex, Raleigh, Fuquay-Varina
27560