Guaranteed Reliable Appliance Repair in Matthews, NC
If you have a need for an appliance repair in Matthews, NC, you will not find any other company that does repairs with the same quality that we have at Onsite Appliance. Save more money when you come to us for a quick and exceptional fix. We have well-trained technicians in our team whom you can depend on to lengthen the life of the machines you use to help manage your home. Appliance repair is important for daily living as it promotes comfort in your home. We guarantee 100% customer satisfaction with our quick response, fast turn around time, and quality repair services.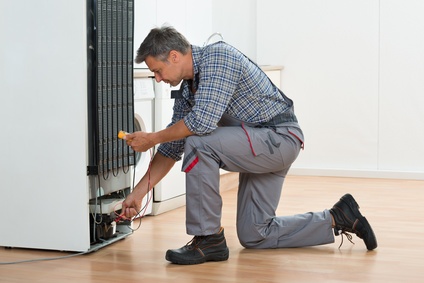 Trusted Service Company in Matthews, NC for Your GE Appliances
Fixing home appliance yourself is easier said than done, even with the help of appliance repair videos or DIY kits. If you do not have any experience, repairing your broken GE appliances may cause more harm than good. Onsite Appliance ensures safety and product efficiency by following standard procedures and guidelines when repairing damaged items in Matthews, NC. Do not attempt to fix your home appliance by simply following DIY methods that may lead to accidents. We conduct regular trainings to ensure that our knowledge is up-to-date.
Seeking LG Appliance Repair Matthews, NC?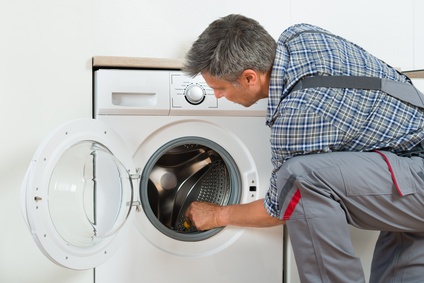 Save yourself from the frustration of dealing with items that repeatedly break down, costing you time and money. Do not worry because we are familiar with all the appliance brands out there; even the big ones in the industry. We service the widest range of appliances in residential homes unlike any of our competition in Matthews, NC.
Convenient Stove Maintenance and Repair Services in Matthews, NC
We highly advise against any attempts on DIY appliance repair in Matthews especially when it comes to anything fire-related such as stoves. Our high priority on quality service and safety is your guarantee that you and your property will be kept safe at all times. Your stove can go up in flames if left in the care of non-experts. Electrical stoves are not the kind of home appliances you would attempt to fix on your own without technical experience in dealing with complex electrical circuits. If there are gas leaks, your damaged stove can burst into flames if not properly attended to. In case of a broken down stove, be sure to unplug it from the electrical outlet or turn off the supply valve on your gas line.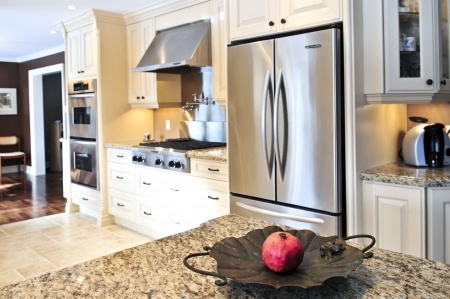 Expert Microwave Repair Service in Matthews, NC
When you notice that your microwave is not functioning normally as you would expect, it's always advisable to have a technician qualified in fixing electrical home devices to inspect it. When you need immediate repair of your microwave, you can visit our website where you can get a free quotation. We offer our services at cost-effective rates so you can be sure to pay for only the services you need. During the day of the appointment, we will visit your home on time and provide you with your needed services or advice. Here at Onsite Appliance, we have a sterling reputation as one of the best appliance repair services in Matthews, NC.
Complete Refrigerator Repairs Matthews, NC When You Need It
Our licensed technicians know all types of refrigerators inside and out. You will need our honest opinion as to whether you should fix your current problematic refrigerator or you should buy a new one. Our staff members are respectful and friendly individuals who are ready to answer any questions or clarifications that you may have on proper refrigerator maintenance. The problem may just be as simple as a water leakage or a more complex one. We have an extensive parts warehouse in Matthews, NC that allows us to work continuously and avoid any delays when it comes to doing appliance repair. A broken refrigerator needs to be addressed immediately so that it may not lead to other problems.
Expert Technicians on Dishwasher Concerns in Matthews, North Carolina
If you need immediate dishwasher repair in Matthews, North Carolina, Onsite Appliance is the best choice. When you hire our service, your dishwasher will function just as it did the day you bought it. Do not just throw away your washer at the slightest hint of malfunction. A dishwashing machine is an important home appliance and we know that they can cost quite a bit, too. If your dishwasher is not working properly as it should, give us a call. From rattling noises to draining and dispenser problems, Onsite Appliance, can solve whatever issues you have with your dishwasher.
Here are some of the brands we have mastered:
· Westinghouse
· Thermador
· Whirlpool
· Wolf
· LG
· KitchenAid
· Samsung
· Hotpoint
· Bosch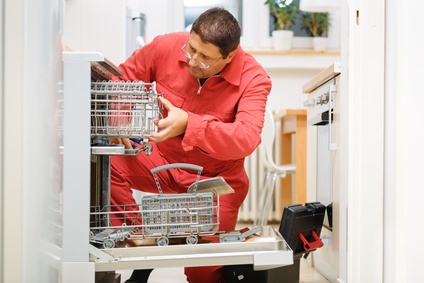 · General Electric
· Jenn-Air
· Maytag
· Dacor
· Panasonic
· Speed Queen
· Subzero
· Kenmore
· Roper
· Haier
· Estate
· Electrolux
· Miele
· Sears
· Amana
· GE
· Sharp
· Admiral
· Frigidaire
· ASKO
Call Us to Restore Your Home Appliances in Matthews, NC
Regardless of the brand and model of your household appliances, you can be sure that we can get them working again in no time at all. We have served hundreds of customers in the area and we are sure that we can serve you as well, whatever service you need. Reach out to us today when you have home appliances that need to be examined or fixed. Reach out to us if you are looking for the most trusted company providing appliance repair in Matthews, NC. Do not delay your home appliance repair in Matthews, North Carolina and bear the inconvenience of a broken down machine; call us right now so we can help you. Ring us at (704) 228-7329 so we can prove to you what it means to have your repairs handled by a professional and reliable company.
Mecklenburg County Service Area
Pineville, Charlotte, Mint Hill, Matthews, Huntersville, Cornelius
28104, 28105, 28106