Onsite Appliance – We Guarantee Reliable and Affordable Appliance Repair in Huntersville, NC
Those with broken appliances at home must immediately consult Onsite Appliance and have them undergo an appliance repair in Huntersville, NC. We accommodate all types of part replacement, overhaul or reconstruction of dilapidated machines. We have the quickest turn around times compared to other local restoration shops. Our technicians are well-equipped with the knowledge and experience to handle troubles on most machines in your home. You do not need to think twice about hiring us to fix your stuff because we guarantee that our services are top-notch.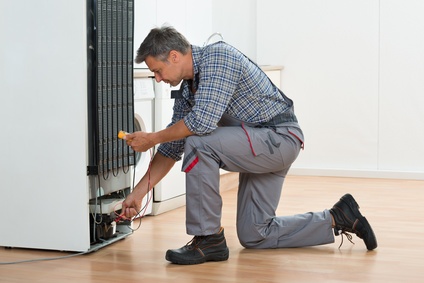 We Only Offer Total Customer Satisfaction Huntersville, NC for your GE Appliance Repair
Here at Onsite Appliance we guarantee 100% customer satisfaction on the complete repair and restoration of broken appliances in Huntersville, NC. It can be inspiring watching repair videos but do not risk your life and property by fixing your damaged appliances yourself. With the skills and knowledge our technicians possess, your appliances will be operating efficiently in no time. Entrusting your damaged electrical home appliances to the pros is a smart move. Repairing electrical appliances such as stoves, refrigerators, dryers, microwave ovens, air conditioning systems, just to name a few, needs technical expertise that you can only get from a duly registered and licensed company in Huntersville, North Carolina.
Trust Us With Your LG Appliance Repair in Huntersville, NC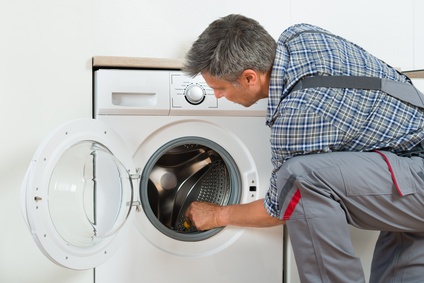 Home appliances are a staple in every modern home in Huntersville, NC. We have experienced and licensed technicians who are extremely skilled at conducting any type of repair. Our esteemed customers appreciate the fact that they save more money havingour technicians repairing more of their broken household appliances.
The Best Stove Repair Service in Huntersville, NC
Our technicians at Onsite Appliance are trained to pinpoint the cause of the malfunction so that it can be addressed right away without having to aimlessly open the machine. Nowhere in Huntersville, can you find a more reliable appliance repair technician than at Onsite Appliance. When your gas stove is in trouble, do not attempt to fix the problem yourself, especially if you do not know what has caused it in the first place as well as the extent of its damage. We use specialized procedures and high-tech equipment to ensure that your stove functions efficiently and safely. Leave stove rehabilitation to the experts here at Onsite Appliance.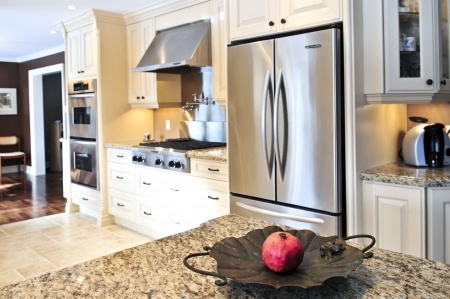 Low Cost Microwave Repairs Huntersville, NC
Repair clinic reviews in Huntersville, NC recommend Onsite Appliance for providing the most efficient and affordable rehabilitation costs compared to other local shops. Simply give us a call when you need our assistance and our crew of professional technicians will be at your doorstep in no time. Get more value for your money with us here at Onsite Appliance. We are experts in the repair of the latest microwave ovens so you do not need to subject yourself to a crash course so that you can learn how to do the fix. With our services, you can be sure that you will be spending less than the amount you paid for the machine. Today, the variety of microwaves available in the market is huge with differences in terms of sizes, color and of course prices.
Effective Refrigerator Repairs Available in Huntersville, NC
We provide quick refrigerator repairs in Huntersville, North Carolina at very competitive rates. Refrigerators are certainly some of the most important appliances found in homes. A fridge can be an expensive appliance and you do not have to buy a new one if the problem you are experiencing with it can be fixed. Whatever it is, our (CITY) appliance repair technicians can take a look at your refrigerator and do the necessary measures to remedy the problem. Our technicians are trained to identify the cause of the machine breakdown so that a repair procedure can be implemented immediately.
Our Dishwasher Repair Services in Huntersville, North Carolina is Unparalleled
When your dishwasher is in trouble, call us. Do not take the longer route of fixing the dishwasher yourself when you can take a much shorter route with us. Opting for a local appliance repair company is definitely much cheaper than purchasing a brand new unit, and we can help you make the most of your initial investment by prolonging its service life. We repair washers in no time so you can enjoy the convenience of using one. Among the service companies operating in Huntersville, we give the fastest troubleshooting and repair services to get the appliances back up and running immediately. Buying a new dishwasher should be the last option because our Huntersville, North Carolina technicians can save you money by fixing your old dishwasher that may be having problems at the moment.
Some brands of appliances that we are experienced at fixing are:
· Jenn-Air
· KitchenAid
· Maytag
· Frigidaire
· Sears
· Haier
· Westinghouse
· ASKO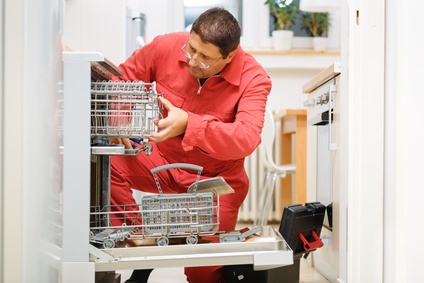 · Electrolux
· Whirlpool
· LG
· Amana
· Hotpoint
· Admiral
· Panasonic
· Wolf
· Speed Queen
· Bosch
· Sharp
· Subzero
· Miele
· General Electric
· GE
· Roper
· Dacor
· Kenmore
· Samsung
· Thermador
· Estate
Call Us Today and Gain the Privilege of Hiring the Best and Most Affordable Repair Service in Huntersville, NC
Having effective repairs helps avoid spending a whole lot more on machine replacement, so let our professionals save your appliances and your money at the same time. Through our services, you will be able to maintain the level of comfort and convenience that has been a staple throughout your entire household. For more information about our services or how to schedule an appointment, feel free to contact us at (704) 228-7329 and you will certainly not be disappointed. Keeping our customers happy and satisfied with our workmanship has always been our top priority. Now that you know what we can do to your old appliances, give us a call and experience appliance repair in Huntersville, North Carolina like no other.
Mecklenburg County Service Area
Huntersville, Mint Hill, Charlotte, Matthews, Cornelius, Pineville
28070, 28078